News
Who is AJ from The Sopranos and Where is He Now?
Who is AJ from The Sopranos and Where is He Now?
AJ Then
Robert Michael Iler came into prominence playing A.J. Soprano, the young and underachieving son of Tony and Carmela Soprano.
He would start his career at the age of six, after being spotted with his dad walking down the streets of Manhattan. He was promptly hired and appeared in Pizza Hut commercials in 1997. Eagle-eyed rock and roll and Sopranos fans, however, would have first spotted him on "Dope Hat", a 1995 music video by Marilyn Manson.
He appeared on "The Tic Code" in 1998 for his big-screen debut and was seen shortly after in a Saturday Night Live skit, "Rita from Brooklyn", alongside Rosie O'Donnell. A string of commercials for ESPN, VH1, AT&T, and IBM followed until his big breakthrough as A.J. in The Sopranos in 1999.
A.J. Soprano is the troubled younger brother of the more accomplished sibling, Meadow. His character would soon enter his rebellious phase, showing dangerous signs of anti-social behavior such as vandalizing his high school's swimming pool, smoking marijuana at his own confirmation, and getting drunk on stolen communion wine.
Sopranos Co-Star Robert Iler Gives Up Acting for Poker
Michael Iler Then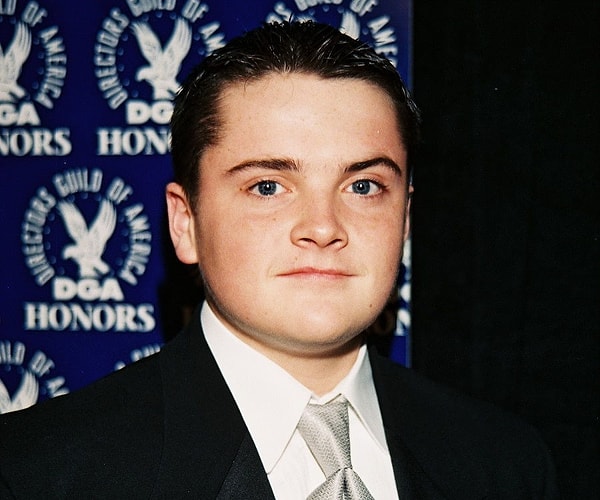 AJ Now
Iler retired from acting shortly after the end of The Sopranos. He would soon move to Las Vegas to pursue a career as a professional poker player, playing in both official and unsanctioned games. Unfortunately, like most child celebrities, he would also struggle with substance abuse.
In 2001, Robert was arrested for robbery and for possession of marijuana. He was given three years probation after pleading guilty to larceny. He was also present when Ace Point, an underground poker club, was raided by the police in October 2005. 
Today, Iler does Pajama Pants, a podcast dedicated to everything Sopranos. He co-hosts with his onscreen sister, Jamie -Lyn Sigler.
Scroll Down for Comments and Reactions