News
Who has the most followers on Instagram? Top 15 Most Followed Accounts on Instagram
Who has the most followers on Instagram? Top 15 Most Followed Accounts on Instagram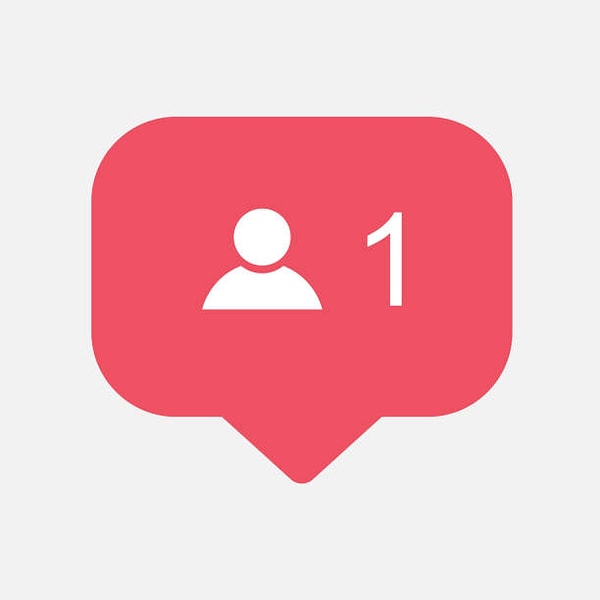 #15 - Taylor Swift (@taylorswift) - 207 million
The American singer-songwriter starts our list with 207 million followers. Her profile includes a mix of personal and promotional posts. As of writing, Taylor Swift already has 532 posts. Did you also know that her profile doesn't follow anyone on Instagram?
#14 - Nike (@nike) - 214 million
The international sportswear brand has 214 million followers. The account mostly features athletes and endorsers who promote Nike's newest releases. The account has 892 posts as of writing and follows 140 people.
#13 - National Geographic (@natgeo) - 218 million
National Geographic is one of the most read magazines in the entire world. The account has 218 million followers and a whopping 26,648 posts! The feed, of course, contains various snippets about nature and everything that exists on earth. NatGeo follows 138 accounts.
#12 - Justin Bieber (@justinbieber) - 231 million
The Canadian singer currently has 231 million followers. His 7,085 posts don't really follow a trend but photos mostly show him and other people. He follows 689 accounts.
#11 - Kendall Jenner (@kendalljenner) - 232 million
Spoiler alert: Kendall Jenner is the fourth most-followed Kardashian Jenner on this list. The model just has 741 posts and follows 212 accounts.
#10 - Khloé Kardashian (@khloekardashian) - 237 million
Khloé is the third most-followed Kardashian-Jenner on Instagram. The KUWTK star has 2,020 posts and keeps 99 people to follow.
#9 - Beyoncé (@beyonce) - 252 million
The American singer and songwriter currently has 252 million followers. Her 2,019 posts mostly feature herself with some occasional family photos. Similar to Taylor Swift, Beyoncé also doesn't follow anyone on Instagram.
#8 - Kim Kardashian (@kimkardashian) - 303 million
Kim is the second most-followed person from the Kardashian-Jenner family. She has a lot of personal photos in her account, showcasing her glamorous life. She has 5,504 posts and follows only 171 accounts.
#7 - Ariana Grande (@arianagrande) - 306 million
The American singer, songwriter, and actress has amassed 306 million followers making her one of the most followed singers on the platform. Compared to other celebrities, she follows a lot of accounts with 870 lucky people on her list. She has 4,953 posts as of writing.
#6 - Dwayne Johnson (@therock) - 311 million
Dwayne "The Rock" Johnson's account has 311 million followers making him the most-followed male celebrity on the platform. The former professional wrestler has 6,502 posts and follows 535 accounts.
#5 - Selena Gomez (@selenagomez) - 314 million
The American singer, actress, and producer boasts a 314-million strong following. Her account has a lot of personal photos which are mostly selfies and photos with her friends. She has 1,804 posts and follows 218 accounts.
#4 - Lionel Messi (@leomessi) - 321 million
Maybe there's just something about athletes, but Argentine professional football player Lionel Messi is one of the most followed people with 321 million followers. His profile mostly has obvious brand partnerships and endorsements and some occasional personal photos. He has 847 posts and follows 288 accounts.
#3 - Kylie Jenner (@kyliejenner) - 331 million
Kylie is the most followed female and most followed person from the Kardashian-Jenner family with 331 million followers. She posts photos and videos about her life and keeps separate Instagram profiles for her businesses. She currently has 6,839 posts and follows only 80 accounts.
#2 - Cristiano Ronaldo (@cristiano) - 432 million
The Portuguese professional football player is the most followed person on Instagram with a current following of 432 million. His account features both his professional and personal life and boasts 3,289 posts. He follows 512 accounts.
#1 - Instagram (@instagram) - 497 million
Now to top the list, we have the social media platform itself, Instagram, with 495 million followers. The account features the randomest of photos and already has 7,115 posts. It also follows 120 various personalities.
Did any of your bets make the list? It's also quite funny how Instagram itself is the most followed account, don't you think? Now while these accounts are the most followed on Instagram now, trends can always change. Who do you think will enter the Top 15 soon? Share it in the comments.
Scroll Down for Comments and Reactions