News
Who Are the Real-Life Partners of the 'Hit the Floor' Cast?
Who Are the Real-Life Partners of the 'Hit the Floor' Cast?
The drama series Hit the Floor brought it all to the table, from hip hop music to abs to epic dance moves, to steamy sex scenes involving perfectly chiseled people, and then some. 
Hit the Floor premiered in 2013 and involved the good, the bad and mostly the ugly going on in Los Angeles the Devil's composed of cheerleaders, a basketball team and other shareholders. 
The series' first three seasons that aired on VH1 left the audience yearning for more, but BET's season 4 comeback did not make fans happy when they did away with a majority of the cast and suddenly switched the game. 
The drama series was canceled in 2018 after its fourth run, and safe to say fans were relieved because its quality had gone down the drain. 
Given the casts' sizzling hot on-screen scenes, here are their partners in real life.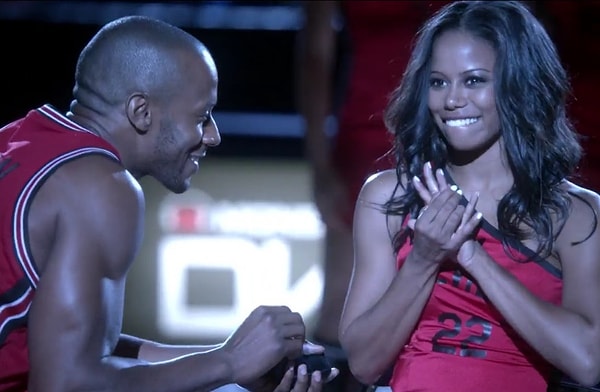 Taylour Paige
Taylour Paige was the show's protagonist Ahsha Hayes, a Devil's cheerleader and the daughter of the basketball team's head coach Pete Davenport (Dean Cain) and Silone Hayes (Kimberly Elise). 
On-screen, Ahsha was involved in love affairs with two super-hot dudes, German Vega (Lil' J), her first boyfriend and Derek Roman (McKinley Freeman), one of the Devil's lead basketball players. 
In reality, Paige isn't married but has been in several significant relationships, including one with Grey's Anatomy's Jesse Williams. The couple broke up late last year.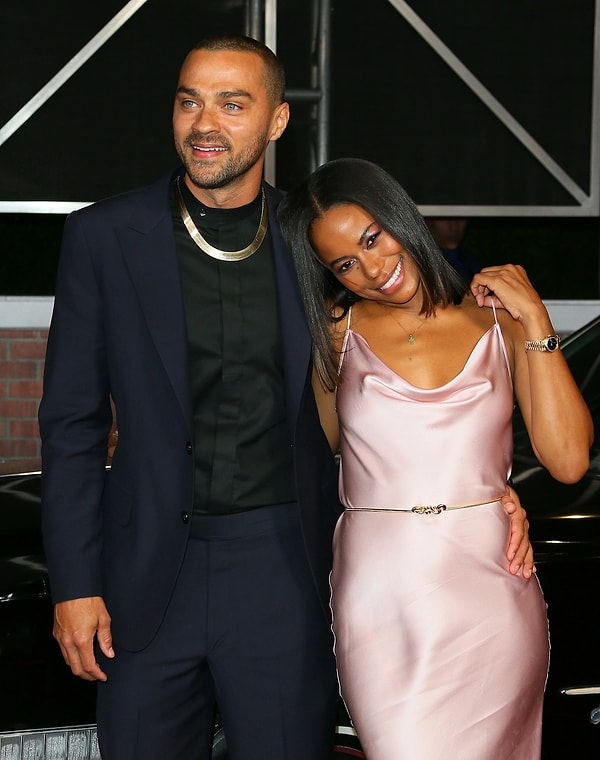 Logan Browning
Logan Browning played Jelena Howard, the Devil girls' head cheerleader and Ahsha's arch nemesis. She was in a relationship with the Devil's lead player Terrence Wall (Robert Christopher Riley), and was briefly romantically involved with the team's newbie player Zero (Adam Senn).
Jelena was famous for her cold piercing stares and soulless demeanour throughout the series. Even though Browning's character was devilish on the show, taking down anyone who came in her way, including her fiancé. In reality, she's a sweetheart and reveals that she's open-minded when it comes to dating. 
Browning has dated guys from different ethnicities but always kept them anonymous. She is currently single and focusing on her career.
Jonathan Richard McDaniel (Lil' J)
Lil' J played Ahsha's initial boyfriend, German Vega. Though his character was generally calm, peaceful and sweet, it was unfortunate that he was the drama's mysterious killer in season 3, apparently an accidental homicide. Nonetheless, we remember German as Ahsha's supportive boyfriend. 
Lil' J was in a relationship with former co-star Raven Symoné from 2003-2007. He hasn't revealed much about his love life since then. The singer and rapper is now married to Jacqueline McDaniel with two kids, Aiza Jae and Asher Levi.
McKinley Freeman
McKinley Freeman portrayed Derek Roman, who had the hots for Ahsha. He went on to propose to her in the show's third season, with the finale highlighting the couple's high-end beach wedding. 
Outside television, Freeman is indeed a freeman. He was engaged to Sarah Alice Burns, one of Beyonce's dancing crew members, in 2017. However, the couple never got married, and it's unclear whether they broke up or the dream wedding might still be in the pipeline.
Robert Christopher Riley
Only Robert Christopher Riley's Terrence Wall could put with the narcissistic Jelena on Hit the Floor. Unfortunately, he suffered a major heartbreak when Jelena kicked him to the curb. 
The 42-year-old actor has always been mum about his love affairs, but word has it that he's single at the moment.
Adam Senn
The actor and model played the blonde bisexual basketball player Zero who had a love affair with Jelena before falling deliriously for his agent Jude Kinkade (Brent Antonello). Zero and Jude's on-screen chemistry was surreal, driving fans wild. 
While many question whether Senn is gay or bi in reality, to clear things up, he is very much straight and in a long-term relationship with fellow model Adriana Cernanova. The two work together and often post cutesy puppy love photos on Instagram while on vacay at the coasts or the deserts.
Brent Antonello
Brent Antonello depicted Oscar Kinkade's (Don Stark) son, Jude Kinkade. Oscar was the Devil's owner and often the mastermind of several of the company's indecent crimes. Jude, on the other hand, always had his heart in the right place and often protected those he cared about, including Zero. Jude and Zero were the show's sole gay couple.
Away from the small screen, Antonello is also straight and was formerly in a relationship with Taylor Ackerman, a dancer and model. However, he is now single, and we don't know much about his love life. He maintains high privacy in his personal life.
Katherine Bailess
The third hierarchy member of the Devil girls, Katherine Bailess' Kyle Hart was the show's glamour girl, often involved with rich fellas. She eventually fell in love and married con artist Beau Ashby (Jared Ward).
Bailess posted her wedding photo on Instagram earlier this year, having tied the knot on February 26 with Michael Flynn.
Kimberly Elise
Kimberly Elise is one of the most well-known Hollywood actors and interesting addition to the drama show as Silone Hayes, Ahsha's mother and a legend Devil girl. She also had an on-again-off-again romantic relationship with her baby daddy Pete. 
The 55-year-old mother of two girls currently does not have a boyfriend. Her former late husband Maurice Oldham passed away in 2007, two years after their divorce, due to a massive blot clot.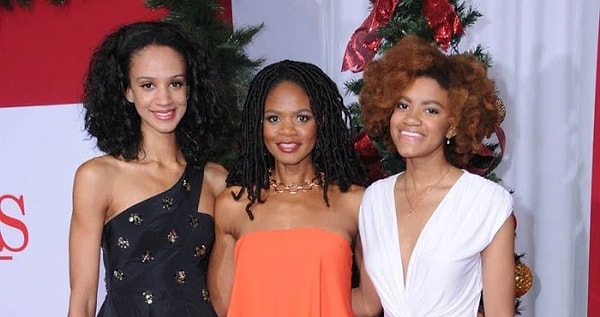 Dean Cain
The Lois and Clark: The New Adventures of Superman vet played Pete Davenport, the Devil's basketball team head coach and Silone's estranged love. He also had affairs with his ex-wife Lionel Davenport (Jodi Lyn O' Keefe) and Raquel Saldana (Valery Ortiz). 
Despite his messy on-screen love life, Cain is wide open and not dating anyone as of writing. His most serious relationship was with Samantha Torres, a Playboy Playmate. They started dating in 1999 and had a son a year later. Though no longer together, they share joint custody of their son.
Valery Ortiz
Valery Ortiz played the former Devil girl Raquel Saldana who dated Pete for a brief moment. She sadly passed away in the show's third season due to a heart condition that caused her health to deteriorate. 
The Puerto Rican actress and model is married to actor Jesse Carrion since 2011. They don't have any kids yet.
Don Stark
Don Stark played Hit the Floor's main antagonist Oscar Kinkade. He didn't have much of a love life on the show except for his contract deal loveless marriage to Lionel Davenport. 
The 68-year-old actor has been married to actress Aubrey Robinson since 1989 though they don't have any children yet. Stark, however, has two daughters from his first marriage to Julie Stark, Nicole Stark and Samantha Stark.
Jodi Lyn O' Keefe
The renowned actress is known for her role as Lionel Davenport, Pete's ex-wife and later owner of the Devil's when she married Oscar. She may not have had much luck in love on the show, but she sure does in reality. 
Lyn O' Keefe has been dating hot boyfriend Douglas Little. Though the couple is madly in love, they aren't married yet, but we might be hearing wedding bells soon.
Scroll Down for Comments and Reactions