While Laughter is the Cheapest Medicine, HBO Max's 'Dodo' Got You Covered
CAKE, an outstanding kid's and family entertainment expert, has revealed a negotiation with Wildseed Studios for the animated comedy series, Dodo. 
 Grounded on Jack Bennett's YouTube hit and the multi-award-champion short movie Not The End Of The World, Dodo perfectly portrays each child's drama and unmanageable memories during the middle school phase.
'Dodo' Synopsis
Dodo is an amusing, uplifting depiction of everyday school life using an eleven-year-old Joe Connolly as he sails the difficulties of his year one at high school. 
Even the littlest incidences symbolize drama for Joe as he tries to fit in. He may have messaged the wrong girl or lost his school pants, but with his buddies Lily, Pete, and Frisbo abreast, he somehow wins over the hardships and lives another school day. 
As per WarnerMedia Kids and Family's Vice President, Adita Pitt, 'Whether our middle school life was filled with laughter or tears, we still sailed through them; they are well incorporated in this overwhelming animated comedy.'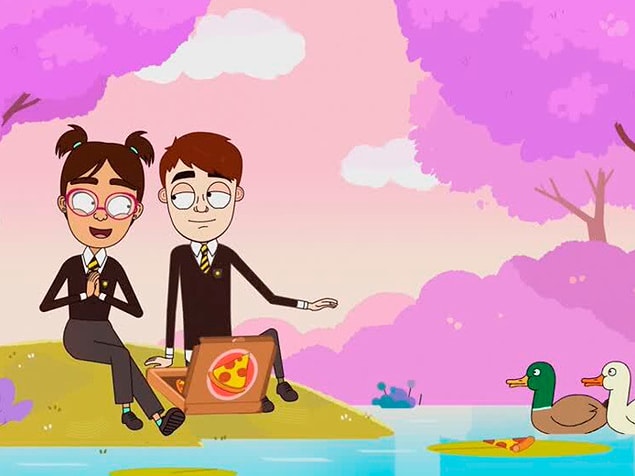 The Team Behind 'Dodo'
Creator Jack Bennett is the principal director alongside Estelle Hughes, Jesse Cleverly, and Miles Bullough as the chief producers. Helen Stern is the producer, with Dave Peacock and Lucy Murphy as the voice director and commissioner.
Your main characters for the show include Dylan Llewellyn voicing Joe Connolly, Ricky Wilson portraying the narrator's voice, and Frankie Fox voicing Frisbo. Lily Scott depicts Ellie Kendrick's voice, Kadiff Kirwan voices Pete and Mr. Turner as Tom Basden's voice.
Other voices include Esther Smith's and Mark Watson's enacting Joe's mum and dad. Shelley Conn and Connor Swindells voice Ms Siddiqui and Jamie Connolly.
Dodo will reach us on Thursday, April 28th, via HBO Max.