What to Know About Apple TV Plus's 'Slow Horses' Season 2
Apple TV+ is back with the second season of Slow Horses seven months after the first installment was completed. 
Slow Horses launched its debut season in April 2022, attracting plenty of reviews and critics, revealed by an 89% average audience score on Rotten Tomatoes supported by a 95% average Tomatometer and 7.7 out of 10 stars on IMDb. 
The first season is based on Mick Herron's book of the Slough House series, entitled Slow Horses, while its successor is adapted from the sequel Dead Lions. 
Apple TV+ initially ordered two seasons of Slow Horses in October 2019 before adding two more in June 2022, set to be derived from other books from the series.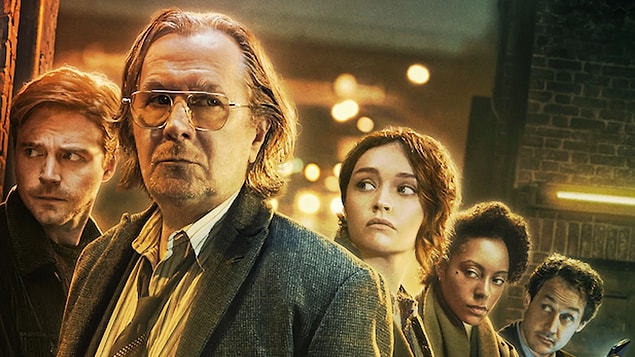 What's 'Slow Horses' Season Two About?
The previous season left so much on a cliffhanger as the M15 agents strived to prove everyone wrong concerning career re-invention. Season two will follow the resurrection of Cold War's long-forgotten secrets, threatening the lives of London civilians. 
When the efforts to work with the Russians fail, the M15 agents are forced to face their personal problems while working on the spy powers to inhibit the possible carnage.
'Slow Horses' Crew Members?
Jeremy Lovering directs the upcoming season, alongside William J. Smith, Mark Denton, Jonny Stockwood, and Morwenna Banks as the show writers. 
Smith produces the installment chiefly with Graham Yost, Douglas Urbanski, Emile Sherman, Gail Mutrux, Jamie Laurenson, Hakan Kousetta, and Iain Canning. 
Jane Robertson produces the season as a Sony Pictures Television Studios, Flying Studios Pictures, and See-Saw Films co-project.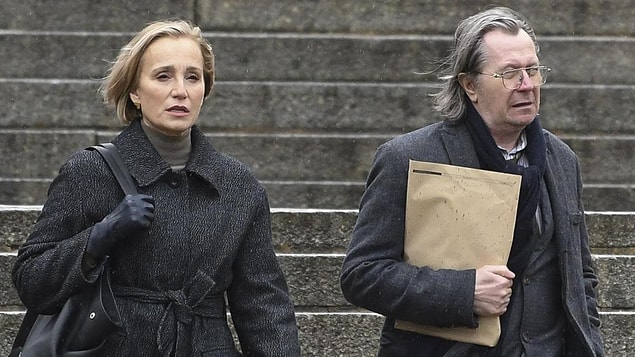 Who is in 'Slow Horses' Season Two?
Slow Horses season two welcomes back several actors from its predecessors, including Gary Oldman (Jackson Lamb), Kristin Scott Thomas (Diana Taverner), Jack Lowden (River Cartwright), Saskia Reeves (Catherine Standish), Christopher Chung (Roddy Ho), Jonathan Pryce (David Cartwright), and Chris Reilly (Nick Duffy). 
Other characters include Freddie Fox (James Webb), Dustin Demri-Burns (Min Harper), and Rosalind Eleazar (Louisa Guy). Kadiff Kirwan, AimeeFfion Edwards, and Samuel West are also set to the season in unconfirmed roles.
When is 'Slow Horses' Season Two Coming Out?
The second season of Slow Horses is scheduled to launch on Friday, December 2nd 2022, with two episodes, followed by weekly releases until December 30th.