What's Happening With Roddy Ricch on Twitter?
News
>
What's Happening With Roddy Ricch on Twitter?
Earlier this week, Compton rapper Roddy Ricch suddenly deleted his social media account for the unforeseeable future. Since he released his long-awaited second album last December and has already begun formulating ideas for new music, this comes as a shock to hip-hop fans outside of his devoted fan group. Interestingly, those following and commenting on his music seem to have played a part in Ricch's recoiling from his Internet presence.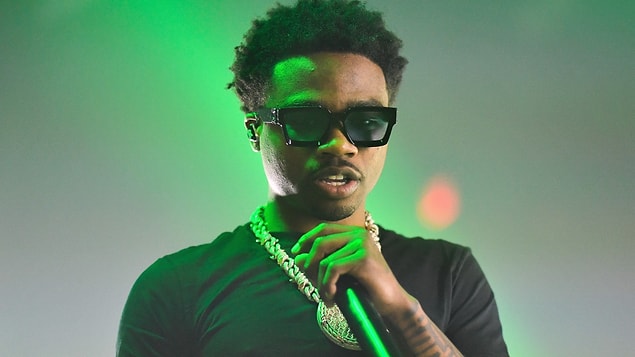 Recent Developments
Ricch's December 2021 project Live Life Fast underperformed considerably compared to his debut effort. Please Excuse Me for Being Antisocial (2019) peaked at #1 on the US Billboard 200 chart and was certified double platinum by the RIAA. The disappointing return for his second album could be partially due to the moderate risks taken with Live Life Fast, which showed Roddy Ricch experimenting with his original sound and working with a batch of almost entirely new collaborators. Before leaving social media, one of his last posts sampled a new song he was working on with producer Mustard. The response was strong, apparently; Ricch soon posted a short message saying, "guess I'm a flop now," and shut down his Twitter and Instagram.
The Future of Roddy Ricch
Though we can all collectively agree that there can be consequences for what we say online, those empty statements have not deterred the cycle of online negativity and the sensitivity we have towards that negativity. Even being on a larger platform than the average citizen, Ricch took the words of those commenting to heart, and whether this was an overreaction on his part is not entirely clear. Regardless of the reasons, it remains to be seen whether these recent comments will impact the musical decision of Ricch in the future.