What is Khloe Kardashian's Net Worth?
News
>
What is Khloe Kardashian's Net Worth?
Khloe Alexandra Kardashian is an American media personality, model, reality television star, and entrepreneur. She is well-known for her appearance on the reality show 'Keeping Up With The Kardashians,' which featured her and her family's daily lives.
She hosted her own talk show, 'Kocktails with Khloe,' and a fitness reality show, 'Revenge Body with Khloe Kardashian,' in 2016. Khloe has expanded her businesses over the years by launching clothing lines and signing endorsement contracts.
Khloe is renowned for her sincere personality and straightforward approach. She always expresses her thoughts, which has won her many followers and loyal supporters. Khloe has an excellent fashion sense that's why she always dazzles on the red carpet.
Early Life of Khloe Kardashian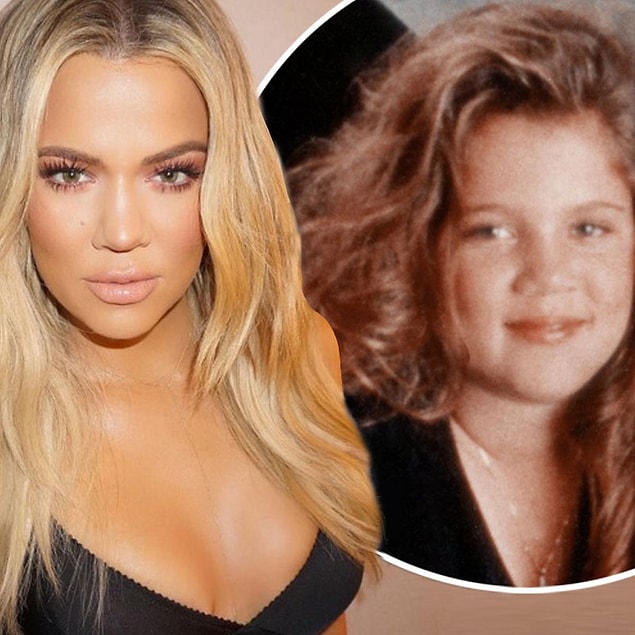 Khloe Alexandra Kardashian, better known by her stage name Khloe Kardashian, was born in Los Angeles, California, on June 17, 1884. She is the daughter of Kris Jenner and Robert Kardashian. Her father was a lawyer, and her mother was a homemaker. She has one brother, Rob, and two sisters, Kim and Kourtney.
Khloe attended Marymount High School in Los Angeles, a Roman Catholic all-girls institution. However, she left high school and enrolled in Alexandria Academy. She graduated at the age of 17. She enrolled at the University of Southern California but later dropped out.
In 2003, Khloe began working for her father's law firm. She and her sisters founded Smooch, a children's clothing store, in 2006. Khloe served as Nicole Richie's assistant before she became wealthy and well-known.
Personal Life
Khloe Kardashian has made headlines for her relationship with LA Lakers basketball player Lamar Odom. Khloe and Lamar Odom married in September 2009. The couple had their own reality show, Khloe & Lamar. However, she filed for divorce in December 2013 and it was finalized in December 2016.
On April 12, 2018, Khloe Kardashian gave birth to her daughter True at a hospital outside of Cleveland, Ohio. While she was pregnant, a video emerged of Thompson with other women in clubs. 
Kardashian ended her relationship with Tristan Thompson after he cheated on her with Jordyn Woods. Khloe and Tristan reconciled in early 2021. They announced in July 2022 that they were expecting their second child together via surrogacy.
Beginning of Khloe Kardashian's Career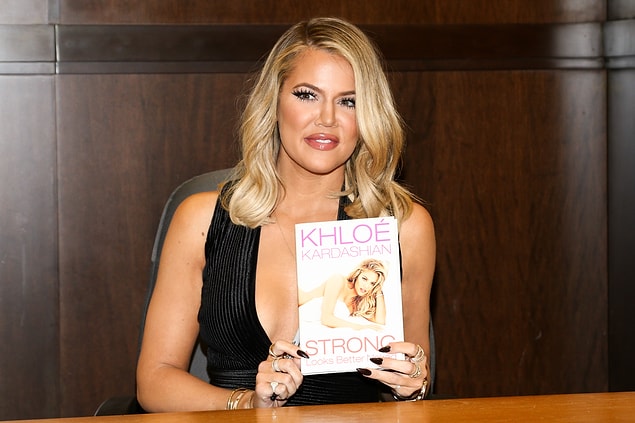 Since then, Kardashian has developed an interest in other fields of business, such as photography, fashion, and filmmaking. She recently published a book titled 'Strong Looks Better Naked'.
Khloe has a reputation for being a genuine person. She has always been open and unafraid to display her true self. She is also renowned for her sense of humor. Even in the face of criticism, she has always been able to make fun of herself.
Whatever your impression of Khloe Kardashian may be, it is undeniable that she is an exceptional media personality. She is witty and capable of handling social situations. Her personality is the driving force behind her continuing success.
Career Life
Khloe Kardashian began her professional career in 2007. She is one of the stars of the television reality show 'Keeping Up With the Kardashians'. The series paved the way for the spin-offs 'Khloe & Lamar' and 'Kourtney and Khloe Take Miami'.
She also produced and starred in the health and fitness series Revenge Body with Khloe Kardashian. In addition to launching the D-A-S-H retail chain in Miami, Kardashian and her sister also introduced the 'Babe' jewelry and clothing line. 
With the publication of their autobiography 'Kardashian Konfidential' in 2010, Khloe and her siblings made their first impression. The book focused on the family matters of the Kardashians and offered advice on how to live a fulfilling life. 
Kardashian debuted a talk show called 'The Mix Up with Khloe Kardashian Odom' in 2012. In 2012, Khloe co-hosted the second season of The X Factor USA with actor Mario Lopez.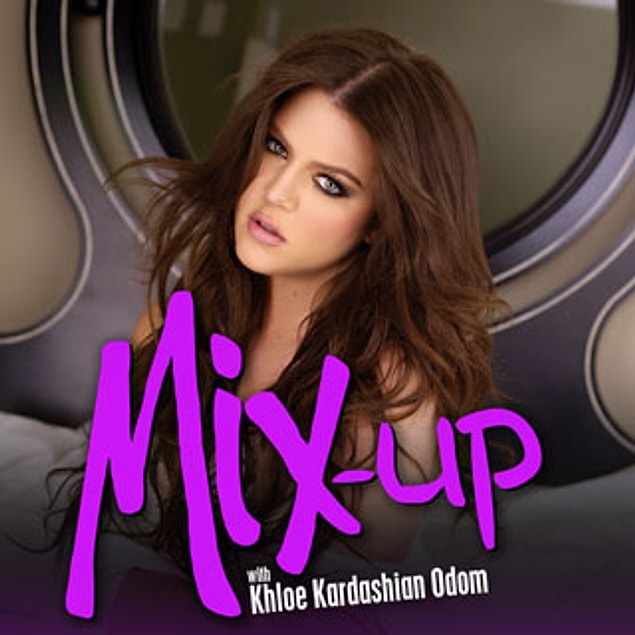 She is now a well-known reality star with significant followers on social media. Here are some of Khloe Kardashian's career highlights:
TV Series
'Keeping Up with the Kardashians' (2007-present)

'Kourtney and Khloe Take Miami' (2009 to 2010)

'Kourtney and Kim Take New York' (2011 to 2012)

'Khloe and Lamar' (2011 to 2012)

'Kourtney and Khloe Take The Hamptons' (2014 to 2015)

'Law and Order' (2011)

I Am Cait (2015)
Hostings
American version of 'X Factor' (2012)

'Kocktails with Khloe' (2016)

'Revenge Body with Khloe Kardashian' (2017)
Endorsements
Burst Oral (2018)

Dose & Co (2020)

Coca-cola
Investments
Unbreakable (2011)

Good American (2016)

Kylie Cosmetics X KoKo Kollection (2019)

KKW Fragrance
Book Publications
Kardashian: Konfidential (2011)

Strong Looks, Better Naked (2015)

Dollhouse: A Novel (2016)
Awards and Achievements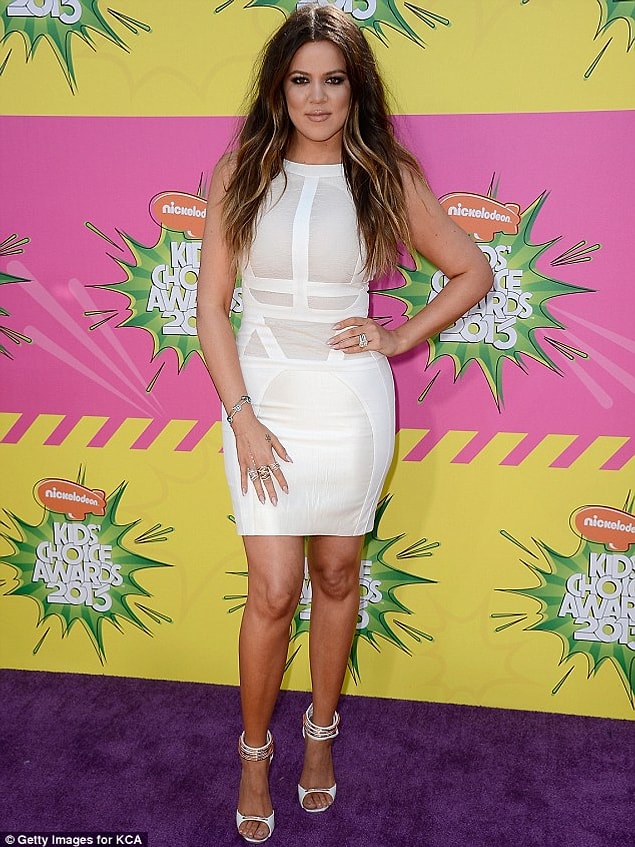 Khloe won the 'Teen Choice Award' four times in 2010; once in 2011; once in 2013; and once in 2014 under the category of 'Choice TV: Female Reality / Variety Star.'
She was also a nominee for the 2015 'In Style Social Media Award' in the 'Unlimited Celebrity Fitspo' category.
Khloe Kardashian's Net Worth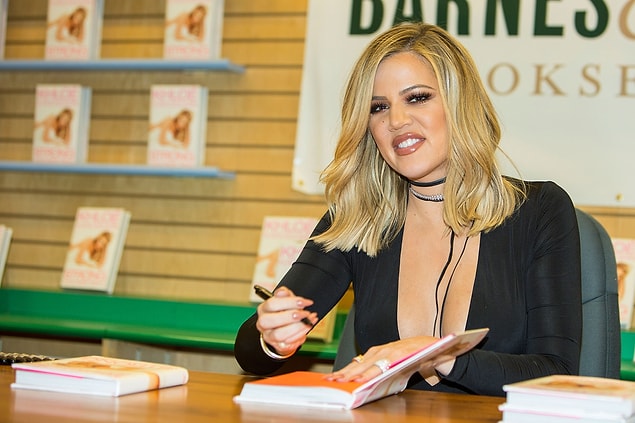 The American television reality star and businesswoman Khloe Kardashian has a net worth of approximately $50 million. According to Forbes, she came in at number 4 on the list of the highest-paid reality stars in 2016.
Her reality television career and endorsement deals have contributed significantly to her net worth. She is involved in several projects, including the Good American denim line and various product promotions. Forbes reports that she made $10 million in 2013 and about $15 million in 2016.
Khloe earns approximately $4.5 million per season from the show 'Keeping Up With the Kardashians.' She also makes about $608,000 from each sponsored post.
Real Estate
Khloe paid $7.2 million in 2014 to purchase Justin Bieber's home. Soon after her relationship with Lamar Odom ended, she also acquired the six-bedroom home that was once Eddie Murphy's.
Khloe decided to renovate the 11,000-square-foot house extensively. She listed the house off-market in May 2020 for slightly less than $19 million.
Summary
Khloe Kardashian is undeniably one of the most phenomenal and influential media stars. With all of her hard work from a variety of reality shows and series, businesses, and endorsements, there's no doubt that she would earn an estimated fortune of $50 million. 
She has made a significant contribution to the success of their television program, 'Keeping up with the Kardashians.' Khloe has also established herself as one of the top television hosts. It is clear that her current wealth is a result of all of her efforts and dedication.