News
Watch 'The Mighty Ones' Season Three on Hulu
Watch 'The Mighty Ones' Season Three on Hulu
In case you missed it, the third season of The Mighty Ones launched on September 1st via Hulu and is full of everything your kids would love to watch. 
Hulu has been delivering the best content for its mini souls; The Mighty Ones is just an addition to the list of incredible kids' shows like Doc McStuffins, Madagascar: A Little Wild, Little Baby Bum, Rugrats, TrollsTopia, Gravity Falls, and many more.
What is 'The Mighty Ones'
The Mighty Ones is a 2020 kids comedy series that has run for three seasons. The series has managed an outstanding 7.3/10-star rating on IMDb, good enough for it to be renewed for the fourth and more seasons. 
We are happy to bring you crucial details concerning the third season after the COVID-19 restrictions were loosened.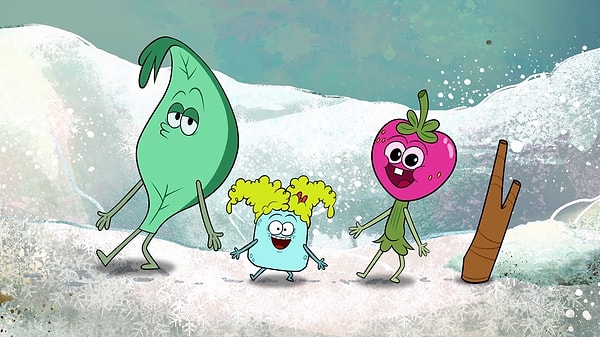 About 'The Mighty Ones' Season Three
The Mighty Ones, season two, saw your kids' favorite crew favorite, Twig, the brown twig, strawberry, Very Berry, the leaf, Leaf, and a pebble, Rocksy, stuck inside a snake's body. 
After that, the quartet finds itself in a new, strange environment as they strive to find its long-lived home. From leaf blowers, garden gnomes, and lawn mowers to suburbia's harshest climates- the four friends encounter nearly all life-threatening scenes in their journey. 
The Mighty Ones have been living in the yard for years before suspecting dangers from the new owners- a fashioned couple trying to transform the backyard into a chilling paradise. 
The trailer from Hulu's primary YouTube Channel adequately visualizes The Mighty Ones' good and bad days in one minute and seven seconds. It starts with the Rocksy introducing everyone else before assembling to meet new destinations, families, fellow insects, and challenges.
The Series' Creators and Cast
Lynne Naylor and Sunil Hall chiefly created and directed the show. The series is a Dreamworks Animation Television and Snipple Animation Studios co-projects. 
Naylor and Sunil incorporated different talents into the show, including Josh Brener (Twig), Jimmy Tatro (Leaf), Jessica McKenna (Rocksy), and Alex Cazares (Very Berry). Johnny Pemberton joined the series as a guest character, Gherkin, for season three.
How to Watch 'The Mighty Ones'
The Mighty Ones came in ten amazing episodes, all available for streaming via Hulu. You can also get seasons one and two from the same platform. 
Hulu charges a fair price of $6.99 (with ads) or $12.99 (without ad breaks) for monthly subscriptions.
Scroll Down for Comments and Reactions