News
Volleyball Game That Lets You Improve in Real-life
Volleyball Game That Lets You Improve in Real-life
How do you feel when you're watching a volleyball game? It feels like you want to join the action, right? But sadly, you're not good at playing like you are at watching. Or maybe you play volleyball but you can't because there is no court or you're at school or maybe work. But that doesn't mean that you can't enjoy the thrill of volleyball anymore.
There are tons of ways that you can enjoy the sport without actually playing on the court. So if you're someone who isn't very athletic and just doesn't have the time to practice, but really wants to get a feel of what volleyball is like, then volleyball games are for you.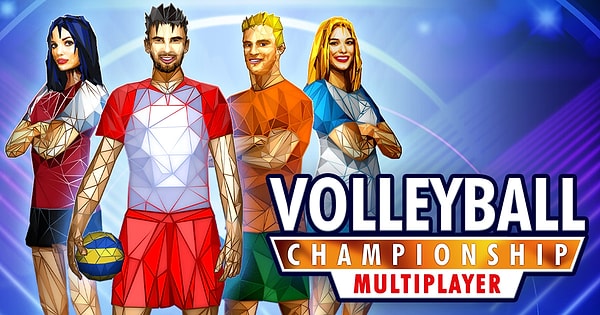 Not only are they great for immersing yourself in a volleyball experience, they can also give you more knowledge whether you are a player or not. They are also great for passing time or while waiting for your game on the court.
But some players are looking for a volleyball game that can actually help them improve. Well, the search is over because this game will teach you lots about the rules, regulations, tactics, strategies, and positions in volleyball.
Volleyball Championships is a free-to-play android game. What sets it apart from other volleyball games is its 6v6 mechanics.  Other mobile volleyball games only have two or three players on the court, but Volleyball Championship lets you take full control of a whole team.
It also gives you a real tournament experience since it has Euro Tournament, Nations Cup and World Cup for both MEN and WOMEN volleyball. The graphics are simple, but it will really give you lots of ideas that you can use when playing actual volleyball. 
You will have a wider and better vision on the court and will also help you run the offense and defense better.
Scroll Down for Comments and Reactions