News
Vital Details Regarding 'Criminal Minds: Evolution' Season One
Vital Details Regarding 'Criminal Minds: Evolution' Season One
Paramount+ got its November packed with new shows and films for its loyal fan base. 
The streaming platform recently revealed the first season of Criminal Minds: Evolution, a police procedural crime drama and thriller, will be landing in late November.
About 'Criminal Minds: Evolution' Season One
Criminal Minds: Evolution is a revival of 2005's Criminal Minds, which ran for fifteen seasons on CBS. 
The ten-episode series follows the return of the Behavioral Analysis Unit to showcase what they have been up to with the serial killers since we last saw them in 2020, during the COVID-19 pandemic. 
With more information this time round, the BAU team seeks to investigate and tackle each serial killer within the group.
Criminal Minds (2005)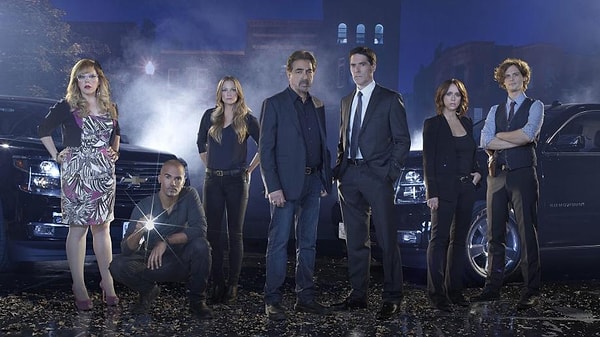 The Trailer for 'Criminal Minds: Evolution' Season 1
The official trailer presents more descriptions for the upcoming series from an investigation of sixteen lifeless bodies believed to be victims of the serial killings. 
It proceeds to showcase more monstrous killings amid the 2020 COVID-19 pandemic. The BAU team develops a comprehensive investigation into the serial killer network. The more they dig, the darker it gets, this being the most extensive case they have ever had.
The Creators and Cast
Criminal Minds: Evolution is chiefly produced by Mark Gordon, Glenn Kershaw, Christopher Barbour, Breen Frazier, and Erica Messer. The production companies behind the series' success are CBS Studios, ABC Signature, and The Mark Gordon Company.
The series boasts plenty of talented characters, including Adam Rodriguez portraying Luke Alvez, Aisha Tyler playing Tara Lewis, Kirsten Vangsness enacting Penelope Garcia, A.J. Cook representing Jennifer Jarea, and Paget Brewster acting Emily Prentiss. 
Other characters are Joe Mantegna as David Rossi, Josh Stewart as Will LaMontagne Junior and Zach Gilford as Elias Voit.
When Will 'Criminal Minds: Evolution' Debut?
Criminal Minds: Evolution debuts on Thursday, November 24th, with two premiere episodes, followed by weekly releases until December 15th, when the series will mark its mid-season finale. Other episodes will resume from January 12th, 2023, to February 9th, marking the season finale.
Episodes one to eight are titled: 
Episode 1: Just Getting Started 
Episode 2: Sicarius 
Episode 3: Moose 
Episode 4: Pay-Per-View 
Episode 5: Oedipus Wrecks 
Episode 6: True Conviction 
Episode 7: Pieces of Me 
Epsiode 8: Pas De Deux 
The last two episodes' titles are yet to be announced. 
Paramount Plus has taken it to its verified Twitter page to share the premiere news, accompanied by a trailer and a caption, 'Let the mind games begin.' 
Evidently, the series promises more than just crime, thrillers, and drama- mysteries.
Scroll Down for Comments and Reactions