News
'Undone' Season 2 Continues One Of The Best And Brightest Prime Video Shows
'Undone' Season 2 Continues One Of The Best And Brightest Prime Video Shows
If you haven't heard of Undone or were put off by its strange animation, take a second look. This show is one of the best Prime Video has to offer, a unique batch of reality-bending magnetism and emotionally gripping character drama. This small-screen feat, using the under-utilized technique of rotoscoping popularly seen in the 2006 film A Scanner Darkly, comes from the mind of Raphael Bob-Waksberg, creator of the Netflix animated series BoJack Horseman. In other words, you know it's going to be intense. Here's how to get into Undone.
Premise of 'Undone'
Alma, a Mexican-American woman in her 30s, seems like she is sleepwalking through a life where everyone else except her seems too 'normal.' A near-fatal car accident changes that, when all of a sudden, she can see and converse with her dead father. He tells her she can now see time as a fluid construct and even, with some help, might be able to investigate her father's death and make changes in the past.
To avoid spoilers, in the second season, we see what entails her shaping of time as new details are revealed from family members.
Cast
Rosa Salazar - Alma

Angelique Cabral - Becca

Bob Odenkirk - Jacob

Constance Marie - Camila

Siddharth Dhananjay - Sam
Rotoscoping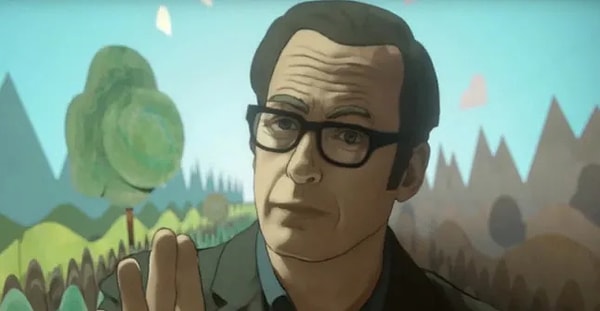 Critical Praise of 'Undone'
The writing of Bob-Waksberg and co-creator Kate Purdy (also from Bojack Horseman) is unparalleled for its time for creating a grounded emotional connection in abstract imagery. Combined with this unique look entirely from Hisko Hulsing, whose most notable animations previously were in the documentary Kurt Cobain: Montage of Heck, you won't be able to look away for the entirety of the two seasons.
You can watch all 16 episodes of Undone on Amazon Prime now!
Scroll Down for Comments and Reactions