News
'Twenty Five Twenty One' (Season 1) Starts Streaming on February 12 on Netflix
'Twenty Five Twenty One' (Season 1) Starts Streaming on February 12 on Netflix
A big wave to the K-drama zealots out there because the newest romantic-comedy K-drama 'Twenty Five Twenty One' will be available on the streaming platform this February 12, 2022.
In fact, Netflix has unleashed the teaser trailer of Nam Joo-hyuk (Start-Up) and Kim Tae-ri (Space Sweepers, Mr. Sunshine) team-up and you can view it right here!
Twenty Five Twenty One | Official Teaser | Netflix
Synopsis: 'Twenty Five Twenty One' (Season 1)
'Twenty Five, Twenty One' is a coming-of-age romantic drama between a 22-year-old Na Hee-Do (Kim Tae-Ri) and 18-year-old Baek Yi-Jin (Nam Joo-Hyuk). It chronicles the lives' struggles of the two characters amidst the turbulence of the East Asian Financial Crisis in 1990s. 
After three years, at the ages of 25 and 21, their worlds collide in expected ways. The spirited pair finds friendship and affection in times of adversity as they venture into adulthood together.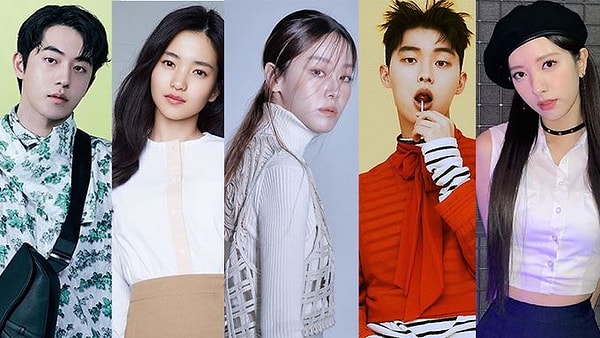 Who Are The Cast Of 'Twenty Five Twenty One' (Season 1)?
Na Hee-do (Kim Tae Ri), a fencing prodigy who competes for her high school. However, her athletic dreams are crushed when her team disbands due to the IMF crisis. Despite this setback, Hee-do remains determined to chase after her future no matter the cost.
Baek Yi-jin (Joo Hyuk), the hardworking eldest son of a family that was torn apart by the crisis. He works various part-time jobs so he can eventually pursue his dream of becoming a reporter. 
Rounding up the cast are Lee Joo Myung (Kairos), Choi Hyun Wook (Racket Boys), and K-pop idol Bona (Homemade Love Story) of WJSN.
Who Are The People Behind 'Twenty Five Twenty One' (Season 1)?
'Twenty Five Twenty One' (Season 1) is directed by  Jung Jeehyun and written by Kwon Do-Eun.
 Are you guys excited like us on 'Twenty Five Twenty One' coming? Let us know in your comments.
Scroll Down for Comments and Reactions