Travis Scott: The Rapper's Real Fame and Wealth
News
>
Travis Scott: The Rapper's Real Fame and Wealth
Travis Scott has engraved his name in the music industry as one of the most renowned rappers and songwriters. With multiple achievements and record-breaking songs, Travis garnered a lot of recognition and fans which allowed him to enjoy the success he is having today. 
But behind the glamour and big bucks were years of pain and tears and sacrifice. This article will take you deeper into the real story of Travis Scott, his origins, and his success. Of course, you'll find out how rich he really is and how his net worth looks like.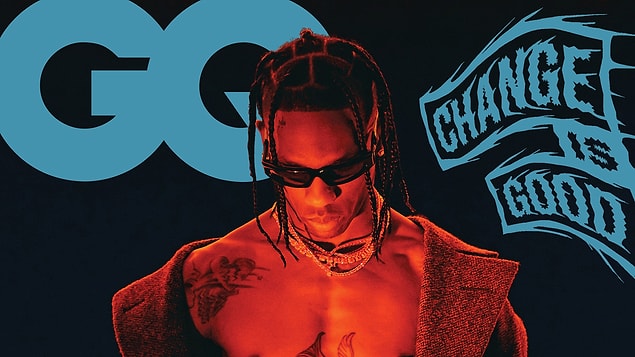 Early Life
On April 30, 1991, in Houston, Texas, United States, Travis Scott was born. His real name is Jacques Bermon Webster II. He was raised by his grandmother, Sealie Webster, in South Park, Houston, a high-crime area, but eventually, they moved to Missouri City. He soon moved out and stayed with his father, Jacques Webster, in the suburbs of Houston. Before he transferred to Elkins High School, he was admitted to a private school, and in 2007 he graduated and gained a spot at the University of Texas at San Antonio. But, he didn't finish his studies and eventually stopped to pursue his passion for music. This made his parents stop supporting him financially, and they moved to New York to pursue his passion.
He was a record producer and focused on producing hip hop songs at Just Blaze studio in New York, where he always spent time Together with his childhood friend, they launched the band 'The Graduates' in 2008 and released their first EP on MySpace. The next year, he formed a group with his former classmates, named 'The Classmates.' In 2009 and 2010, they produced two projects. The first project they released was Buddy Rich. The next project they released was Cruis'n USA. But, in 2012, they disbanded because of some financial and personal problems.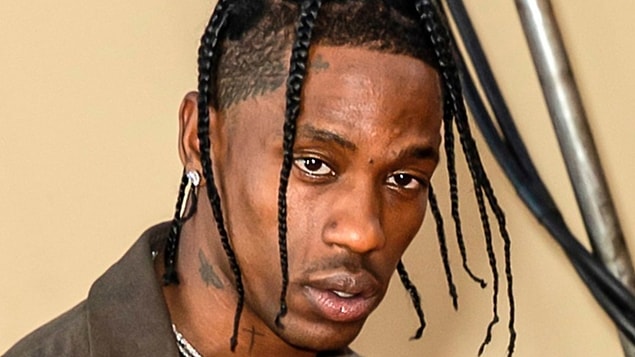 Music Career
Travis Scott started his professional singing journey in 2012 when he first signed a contract with Epic Records, a record label owned by Sony Music Entertainment. He also signed a deal with Kanye West's GOOD Music. Travis Scott's career's low point was when he traveled from Los Angeles back to Houston and back and forth. During this time, he was on the verge of leaving the music industry, but TI of Grand Hustle Records crossed paths with Scott's production 'Lights Love Sick' and made Travis sign a deal with him.
After signing with Grand Hustle Record, his first full mixtape, 'Owl Pharaoh,' has been delayed and re-created by Kanye West and Mike Dean. Unfortunately for him, Scott later released 'Blocka La Flame,' a remix of Pusha T's single 'Blocka,' Scott's label-mate in GOOD Music's single 'Blocka.'
In 2013, Scott released a music video entitled, 'Quintana.' It was originally created to be released under Travis Scott's 'Owl Pharaoh'. Later that year, he became a member of the XXL's Freshman Class. But before March 2013 ended, he came up with a snippet of his first-ever commercial debut single, 'Upper Echelon.' It was first sent to Urban Contemporary Radio, and they released it as a free download.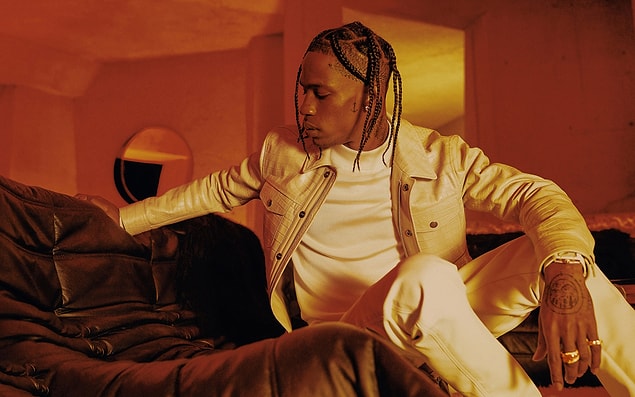 Travis Scott's Albums and Success
In July 2014, Travis released a song called 'Don't Play' as a prelude to his first officially released studio album, 'Days Before Rodeo'. The release of this studio album became the entry point of success in Scott's life. Because of this, he announced a concert tour called 'The Rodeo Tour,' together with Rich Gang's rapper Young Thug and producer Metro Boomin. 'The Rodeo Tour' started on March 1, 2015, in Santa Ana, California, and ended on April 1, 2015, in Portland, Oregon.
The tour was a great success and it made Travis Scott an overnight sensation. Some famous artists such as Kanye West, Chris Brown, Wale, and Birdman made special guest appearances in various cities like Denver, Colorado, Houston, Texas, Chicago, Illinois, Detroit, Michigan, New York City, Atlanta, Georgia, Philadelphia, San Diego, Los Angeles, San Francisco, California, and Seattle, Washington. It is widely known as the 'wildest rap tour of current times'.
In September 2015, he released his album, 'Rodeo,' which included two singles, '3500' and 'Antidote.' His album climbed the charts, debuting at number three on the US Billboard 200 chart and first on the Billboard Rap Album chart. His single '3500' was commended as a hit, but his single 'Antidote' gave him a breakthrough in his career. It became the highest-charting single on the US Billboard Hot 100 chart, sitting at number 16.
This release was followed by a collaboration with Thug in 2016 titled, 'Pick Up The Phone'. The Billboard Hot 100 charted this collaboration song at number 43. It was awarded double platinum by the Recording Industry Association of America (RIAA). In the middle of 2016, he announced that the titles of his second and third albums would be 'Birds in the Trap Sing McKnight' and 'AstroWorld'. In September 2016, he announced the beginning of his second album, 'Birds in the Trap Sing McKnight', on the third episode of his.wav radio. He then released his album on iTunes and Apple Music. By mid-September 2016, the album became number one on the US Billboard 200. The next day, he signed a deal with Universal Music Publishing Group.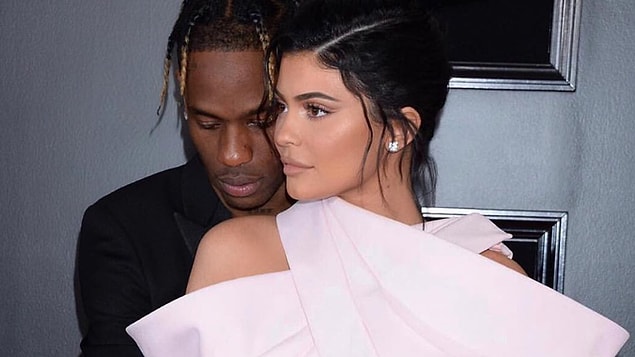 Personal Life
Travis Scott and Kylie Jenner started dating in April 2017. In September of the same year, rumors spread that Kyle Jenner was pregnant with the couple's first child. On February 1, 2018, the couple welcomed their first daughter, Stormi.
His love life was again in the limelight when rumors encircled the internet that Kyle and Travis had called it quits. It was then confirmed in October that the two had really broken up after two years of being in love. Fans presume that Travis is cheating on the internet sensation, but he denies the claims and continues on with his life. Some people speculated that they faked their split up to promote his new single, 'Highest In The Room,' which was released after they broke up. 'Highest In The Room' got the number one spot despite the issues circling around Travis Scott.
With all his efforts and success, Travis Scott was able to accumulate wealth and a net worth of $60 million. Travis Scott is considered one of the highest-paid and most popular rappers in the world. Travis can earn between $40 and $60 million during a touring year. After the bad headlines that circulated around him, his net worth at this time isn't yet confirmed to be around this much, but before all the issues, Travis Scott's net worth is estimated to be $60 million.
Travis Scott - ESCAPE PLAN (Official Music Video)