News
10 of the Funniest Black Comedians According to Reddit
10 of the Funniest Black Comedians According to Reddit
Black Comedy is entertainment at its finest. But the industry isn't all about laughs and gags. On the other hand, it is full of drama and history because of the shackles that politics and racism bring. But today, we get to enjoy the natural talent of our Black Comedians from TV shows, movies, and stand-up comedy.
There are a lot of Black Comedians that have etched themselves in the history of comedy and brought out countless laughs from people. But there are a few standouts who make funny an understatement. Here are the Top 10 funniest Black Comedians of all time.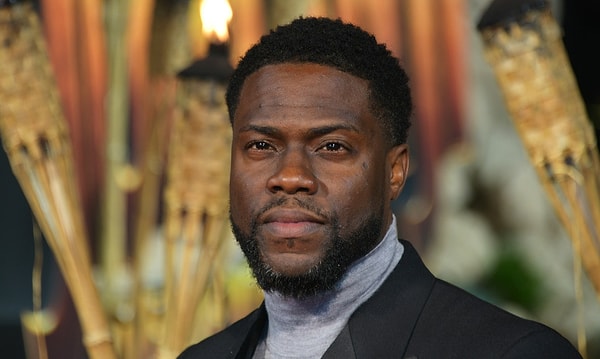 Kevin Hart
What better way to start our list than with our very own little black comedian, Kevin Hart. Though Kevin had a rough start in his career, he eventually found his momentum and passion in Comedy. Kevin was born in July 6, 1979 and spent most of his early life with his single mom as his father was a drug addict and in prison.
In addition to being a stand-up comedian, actor, and writer, Kevin Hart is also a producer and director. Hart is not only a well-known comedian but also an actor in both television and film. With passion, determination, and an amazing sense of humor, Kevin was able to make the Forbes` 2015 list of the 100 highest paid celebrities, being one of the only two comedians who made it.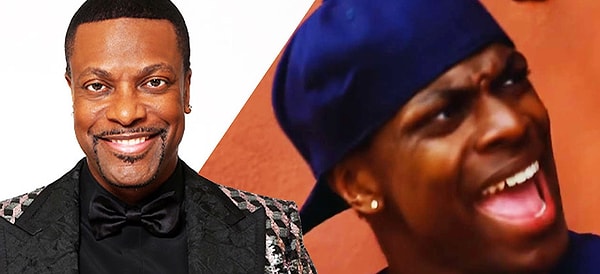 Chris Tucker
Christopher Tucker was born in August 31, 1971 in Atlanta, Georgia, USA to a simple family. After finishing high school, he moved to Hollywood in pursuit of a career as a comedian. He started off as a frequent guest in Def Comedy Jam (1992). Even though Black Comedy is usually on the vulglar side of things, Chris was known for his "clean" or non-vulglar style of comedy. 
Chris first ever movie appearance was in  House Party 3 (1994). His most notable movies include Friday (1995) where he played the role of Smokey who was a weird and quirky drug addict with too much energy. He also starred in Rush Hour 1-3 with world-famous action star Jackie Chan where he took the role of James Carter as a blabbermouth policeman.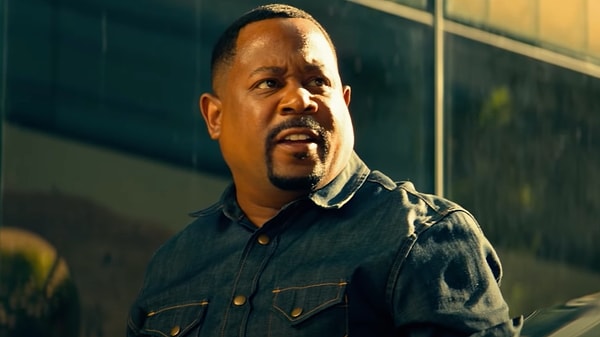 Martin Lawrence
Martin Lawrence was born in April 16, 1965  in Frankfurt, Germany. He's another proof that people raised by a single mom are more likely to be good comedians. His father was in the military and left their family when Martin was 8 years old.
As a teen, Martin pursued boxing until his teacher urged him to join an open mic night at a local comedy club. Who would've thought that that night gave rise to one of the greatest black comedians. 
He did stand-up comedy for a couple years before getting his game-changer as the host to HBO's Def Comedy Jam. He also starred in hit comedy movies such as Bad Boys and Big Momma's House.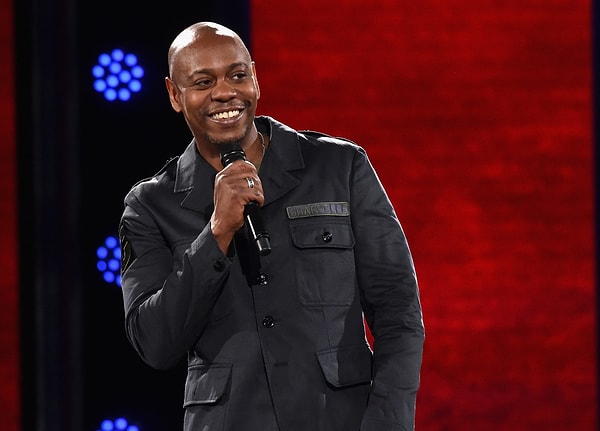 Dave Chappelle
Most of us know this dude because of his shows that will hurt your stomach and ego. Dave Chappelle is an infamous black comedian who usually gets into trouble because of his controversial and scandalous topics. His no-holds-barred and vulgar way of comedy is what makes people love and hate Dave at the same time.
He is well known for his very own show, Chappelle's Show which became very famous and controversial because of the many liens he crossed for the sake of comedy. Chapelle is also known for Dave Chappelle: Killin' Them Softly and Dave Chappelle: For What It's Worth. Regardless of the method and style, Dave is one of the most famous comedians that is sure to make you laugh.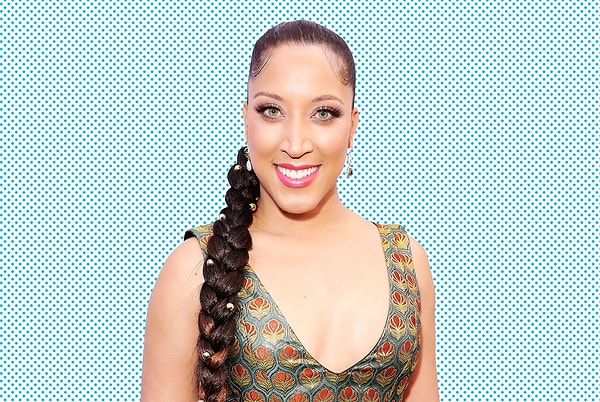 Robin Thede
Even though the black comedy scene is dominated by mostly men, our lovely black ladies can be just as funny as well. Robin Thede is one prime example of not only this but woman empowerment as well. Her achievements as a comedian and artist are nothing to sneeze at. 
Robin earned a degree in Broadcast Journalism and African-American Studies and after college, she studied improvisation, sketch, and comedy writing. Robin was definitely serious with her education but had another side to her personality. She is a perfect example of a woman with both wits and humor. 
Besides being a comedian she is also a writer, sketch/improvisational comedian, and actress. Her big break was HBO's "A Black Lady Sketch Show' and  the latte night show  'The Rundown with Robin Thede'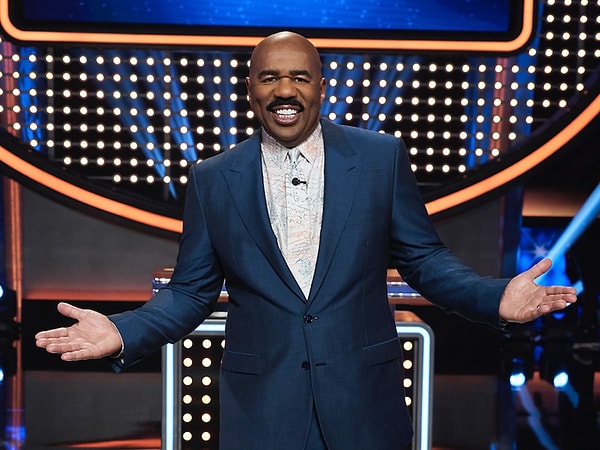 Steve Harvey
Steve Harvey is more known for his hosting skills than for being a comedian. But we can't deny that Steve is also one of the all-time great entertainers that can make anyone smile and laugh hard. Steve is one of those entertainers that are well-rounded and very versatile. He can turn a serious show and pull of a joke Ehem! Miss Universe.
Steve is not only a comedian, he's also a host, actor, writer, and producer known worldwide. He stars and hosts in The Steve Harvey Morning Show, Family Feud, Celebrity Family Feud, the Miss Universe competition, Family Feud Africa, and the funniest courtroom you'll ever see in Judge Steve Harvey.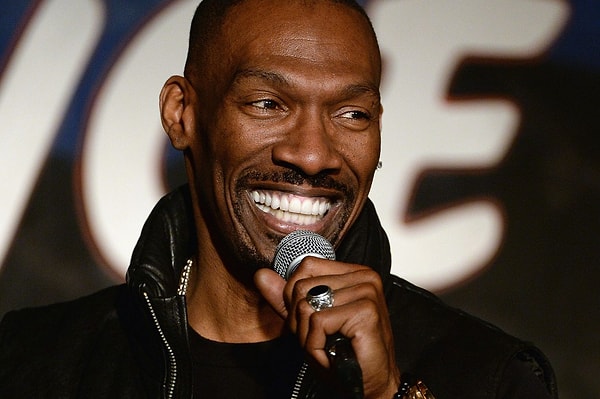 Charlie Murphy
Here we have our first Murphy of the list. Yes, Charlie Murphy is the older brother of the legendary comedian Eddie Murphy. Charlie was born on July 12, 1959, in Brooklyn, New York, United States, and died at the age of 57 in 2017. But before he passed away, Charlie was able to leave a legacy in comedy that can be hard to surpass.
Charlie was best known for his role on Comedy Central's sketch-comedy Chappelle's Show with none other than Dave Chappelle. He's also famous as a co-star in the sit-com Black Jesus. Other famous times he starred in were Norbit and THe Boondocks.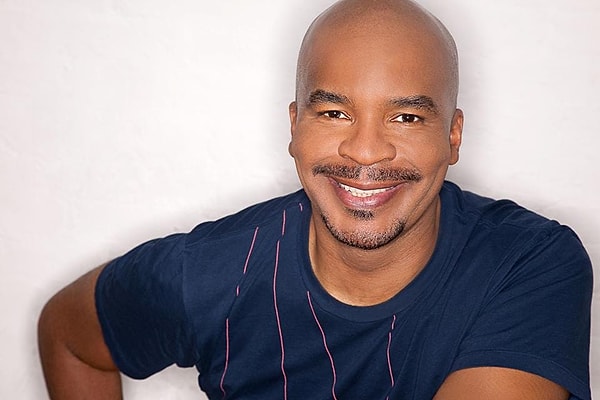 David Alan Grier
David Alan Grier debuted in his comedy career as Jackie Robinson in 'The First" which earned him a Tony nomination for Best Featured Actor in a Musical and he even got the Theatre World Award in 1981. This really skyrocketed David Alan's career and earned him world-famous roles in movies and shows such as Jumanji's Carl Bentley, Martin's Reverend Leonie Love, and his big break on the iconic 90's sketch comedy In Living Color. 
David was born on June 30, 1956, in Detroit, Michigan, United States. Besides being a talented comedian he's also a singer, actor, and successful businessman. He garnered lots of awards in comedy and has been in many television shows and movies since.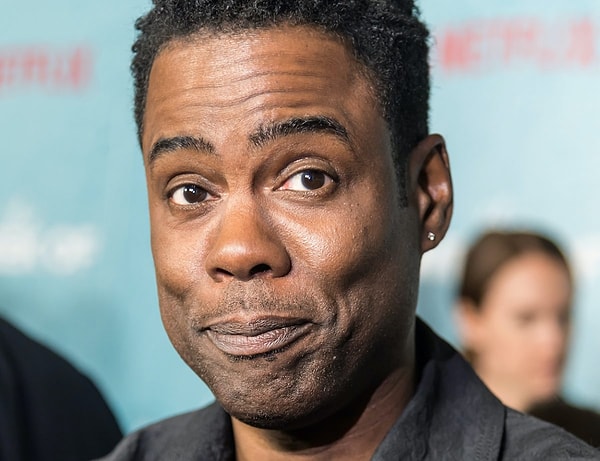 Chris Rock
You know you're a good comedian when you're in Comedy Central's list of the 100 Greatest Standups Of All Time. Well, Chris Rock's not just in the Top 100, he's actually in the Top 5. His comedy style focused more on relationships and politics. 
Chris Rock didn't really find his success on the big screens because he only played minor roles in some films. But he's no pushover in comedy as he is unarguably one of the best standups of all time. Making people laugh their hearts out on Saturday Night Live cemented him as one of the best standups comedians of all time.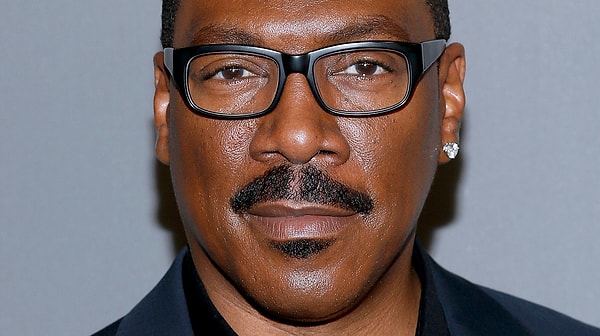 Eddie Murphy
Last but definitely not least, we have Eddie Murphy. He is one of the most iconic comedians of all time and serves as an inspiration and idol to comedians of the following generations. Many in this list have taken inspiration from Eddie's work and his mere existence lead to their success. Eddie was a loud comedic voice in comedy in the 80s. 
Speaking of voice, Eddie was also a singer. His style was pretty much personal and observational and he can be pretty merciless sometimes. When we're in a conversation about black comedians, there is no way that the legend himself Eddie Murphy won't be in it.
Scroll Down for Comments and Reactions