News
Tiger And Bunny Season 2 - Release Date And What We Know So Far
Tiger And Bunny Season 2 - Release Date And What We Know So Far
It'll be the first time in 11 years that brand new episodes of Tiger & Bunny will be available.
A long-forgotten classic is making a comeback. 'Tiger and Bunny,' a superhero comedic anime that first aired in 2011, is finally getting a second season.
The series is set in a futuristic world similar to that of 'The Boys,' in which superheroes and supervillains have been marketed for business and entertainment. It is surprising that it is not based on a pre-existing manga or light novel. Kotetsu T., a superhero, is front and center.
Barnaby 'Bunny' Brooks Jr. and 'Wild Tiger' Kaburagi, who don't get along at first. While hunting down a supervillain known as 'Lunatic,' the two guys are forced to work together and continuously discuss ethics and values.
'Tiger and Bunny's' first season premiered in spring 2011, instantly earning a large following, and it didn't stop there. Shortly after Season 1 was released, two feature films were announced, with 'Tiger and Bunny: The Beginning' premiering on September 22, 2012, and 'Tiger and Bunny: The Rising' airing on February 8, 2014.
After that, not much occurred, at least until the anime was picked up by Netflix in 2017, bringing with it a rebirth of fans eager for more. Their hope will be answered soon enough, as Season 2 of 'Tiger and Bunny' is set to premiere soon.
When Is 'Tiger and Bunny' Season 2 Coming Out?
'Tiger and Bunny Season 2' is officially coming out on April 8th 2022 on Netflix.
Is There A Trailer Available For 'Tiger and Bunny' Season 2?
Yes. You can have a sneak preview of the trailer here.
TIGER & BUNNY 2 | Main Trailer | Netflix Anime
What Will 'Tiger and Bunny' Season 2 Be About?
As their company comes under new control in the most recent installment of the franchise, 'Tiger and Bunny: The Rising,' Kotetsu is relegated to a second-tier hero. Barnaby is then granted his top-tier slot back, but only if he replaces his fighting partner, a brash, self-obsessed person named Ryan Goldsmith, or Golden Ryan, as his followers call him.
Ryan has the ability to manipulate gravity and is a skilled combatant, but his primary goal is to attract attention rather than to help others. Then chaos descends in the guise of the city's Goddess of Justice, who appears to be raining curses on those who have wronged her, but is actually a group of superpowered individuals seeking vengeance.
As of right now, there is no news on what the plot of 'Tiger and Bunny 2' will be, but we do know that Kotetsu and Barnaby will be battling alongside each other once more, this time with new suits.
Masakazu Katsura, the manga artist of 'Tiger and Bunny', is the character designer for the new episodes, and he's redesigned the main characters' battle attire.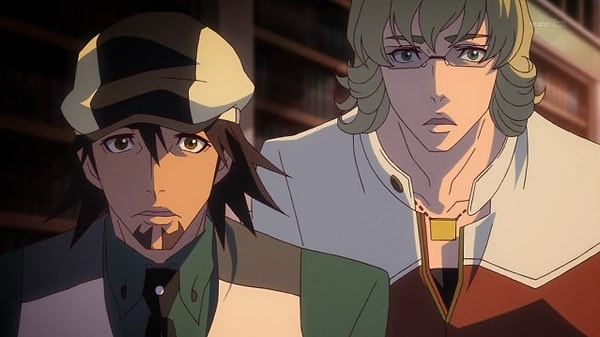 Who Are The Stars Behind The Characters Of 'Tiger and Bunny' Season 2?
Many original voice actors will reprise their legendary roles in the next season, including Hiroaki Hirata as Kotetsu and Masakazu Morita as Barnaby, the two major superheroes and long-term partners.
Both Kotetsu and Barnaby have the Hundred Power ability, which allows them to battle with a hundred times their usual strength for five minutes before needing to rest for an hour before using it again. Kotetsu and Barnaby regularly clash because Kotetsu will employ extreme force to complete a task regardless of collateral harm, whilst Barnaby places a premium on strategy and organization.
They'll be joined by Minako Kotobuki as Karina Lyle, a.k.a. Blue Rose, a superhero with the ability to make and manipulate ice (cryokinesis), Nobuhiko Okamoto as shapeshifter Ivan Karelin, a.k.a. Origami Cyclone, Taiten Kusunoki as Antonio Lopez, a.k.a. Rock Bison, Kotetsu's best friend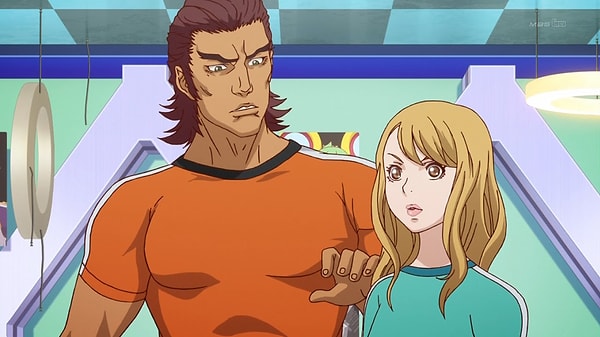 Other characters, such as Dragon Kid, a teenage hero who can manipulate lightning, Sky High, a well-known hero who controls the wind, and the pyrokinetic Fire Emblem, will be voiced by the original actors, with more to be confirmed later. Because the anime will be a fresh plot set in the same universe, new, original enemies will most likely be created specifically for these episodes, while previous opponents may make an appearance.
Are you excited for the coming of the second season of 'Tiger and Bunny' on Netflix on Aril 8th? Let us know in the comment section below.
Scroll Down for Comments and Reactions