News
'This is Christmas': Everything We Know About Sky Cinema's Christmas Rom-Com Starring This 'Harry Potter' Star
'This is Christmas': Everything We Know About Sky Cinema's Christmas Rom-Com Starring This 'Harry Potter' Star
Sky Cinema's This is Christmas is rumored to be 2022's best festive rom-com, though the title may be the worst, given that there's another Christmas flick of the same title released in 2017. 
Starring Harry Potter alum Alfred Enoch and Skins vet Kaya Scodelario, This is Christmas offers a sugary treat that combines sombreness with a happy ending, as expected of an ideal Christmas film.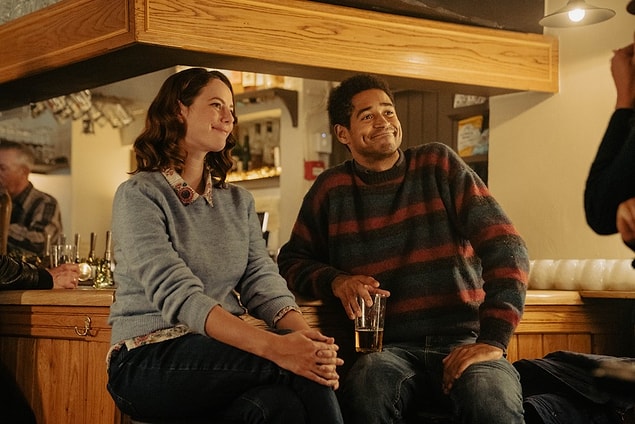 'This is Chistmas' Premise
Enoch assumes the role of Adam, an advertising agent who catches the same train to commute from Langton to London, seeing the same familiar faces every day. 
One of the train passengers is Scodelario's character Emma, a chef on the verge of relocating to Chicago with her boyfriend. 
Adam decides to break the ice one day during the Christmas season by talking with the strangers on the train among them is Ben Miller's Jonathan, Sarah Niles' Judith, Timothy Spall's Ray and Joanna Scalan's Linda. 
Adam invites each of the passengers to host their own Christmas event, leading to happy times and possibly a newfound love for Adam. 
Though the movie's premise sounds a bit absurd, it doesn't trail too far from previous Christmas rom-com involving royal engagements or weddings and doppelgangers.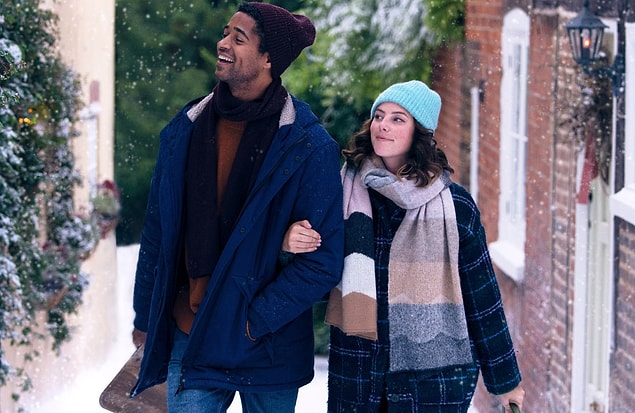 'This is Christmas' Ensemble Cast
Other ensemble English stars featured in the holiday flick include Nadia Parkes as Suzy, Jack Donoghue as Dean, Jeremy Irvine as Simon, Alexandra Roach as Amanda, Clinton Liberty as Michael, Steve Oram, Laura Aikman as Polly, Rebecca Root as Miranda, Robert Emms as Paul and Virginia Thompson as Fay. 
This is Christmas is produced by Vertigo Films, foreseen by Allan Niblo anD Chris Foggin serving as the director. The script is helmed by Alistair Galbraith.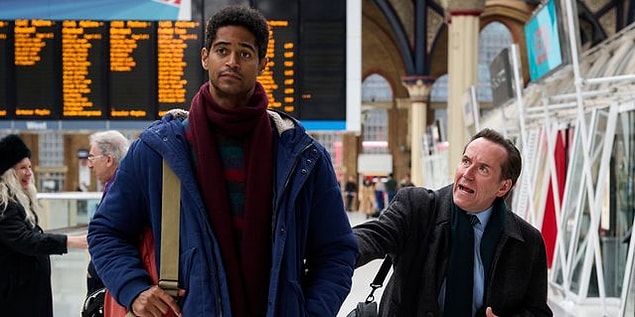 Is There A Trailer for 'This is Christmas'?
Yes Indeed. Along with the feel-good movie's trailer, Sky Cinema dropped an exclusive interview video featuring the main casts narrating their experiences filming the movie, with behind-the-scenes footage. 
The director, Foggin, touched on what inspired the Christmas film, saying, 'I don't know why Christmas always feels like a lonely time for some. And that's why that message within it feels very powerful. There's that voiceover at the beginning that says, 'say hello to somebody.'' 
'This is Christmas' Premiere Date
This is Christmas premiered on December 9 2022, in the U.K. on Sky Cinema. It is expected to air in the U.S. on Epix, with a yet-to-be-disclosed release date. 
Indeed, the message of hope and love without idyllic expectations makes This is Christmas the best festive rom-com of 2022.
Scroll Down for Comments and Reactions