News
This Artist Is Letting People Touch Her Lady Parts For A Strong Message!
This Artist Is Letting People Touch Her Lady Parts For A Strong Message!
Sexuality in art is a very personal thing. It can be expressed — and of course, interpreted — in a variety of ways. But, what happens when a woman puts her sexuality on full display, for the entire world to see and touch?
A female artist hailing from Europe has done just that in an effort to teach individuals about the C-word. No, not that one.
We're talking about consent. Curious? Find out more about how a woman is letting people grope her breasts — and vagina — to fight against sexual violence and rape.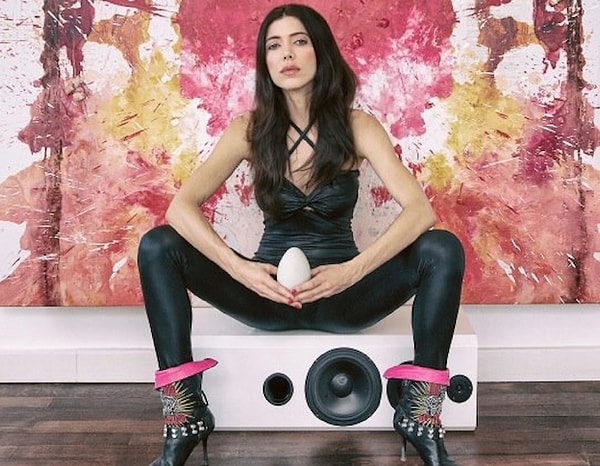 Many people are afraid to express themselves. But Swiss performance artist Milo Moiré? Well, not so much. And recently, the 32-year-old wanted to teach people a thing or two about a hot-button issue: consent.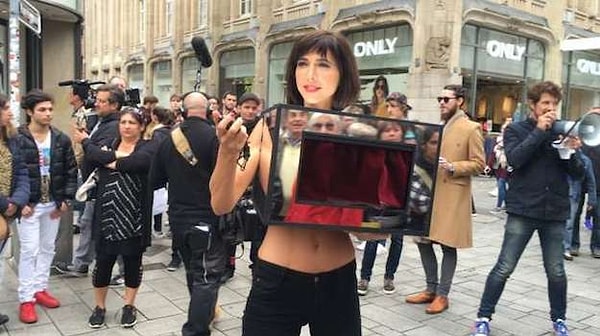 Introducing "Mirror Box," Moiré's most recent public art performance. Though strange, the piece is a complex statement about sex, agency and of course, consent.
During the performance, Moiré wore a mirrored box over her chest and her vagina, and hit the streets.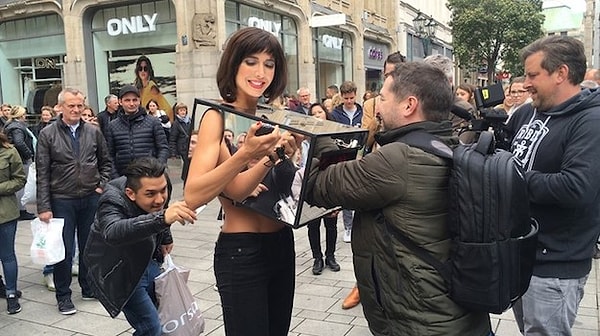 What's more, there were cameras within the boxes to record the entire experience.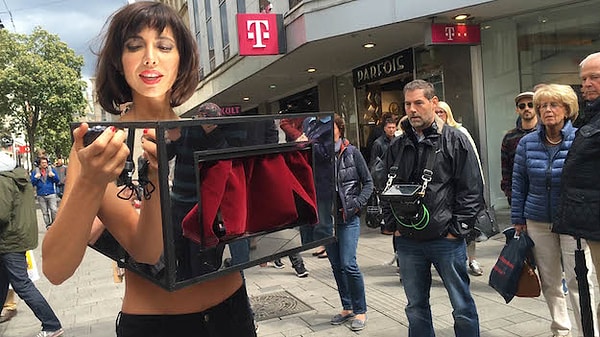 "Women have a sexuality, just like men have one. "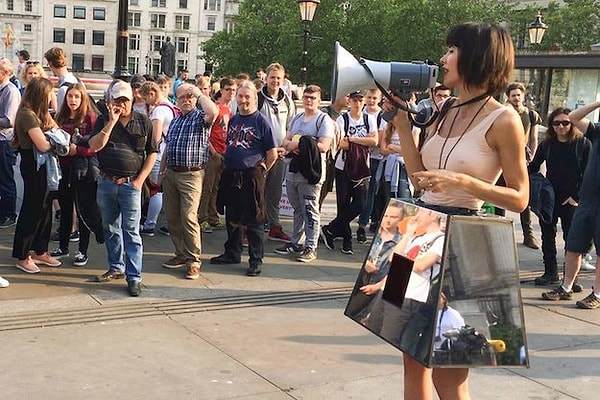 There were some rules, though. Moiré invited the strangers to touch her for a maximum of 30 seconds — not a second more.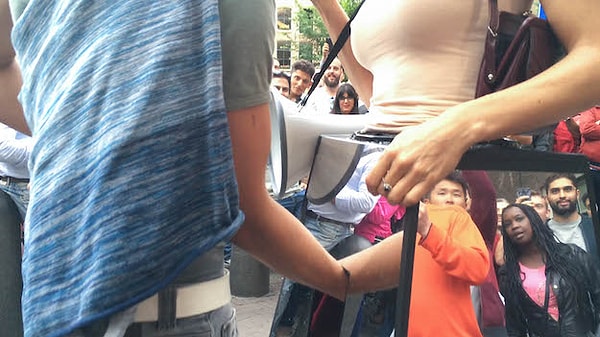 "During my Performance in Dusseldorf, Germany, with the 'Mirror Box' on my breasts, around 40 percent of the people who touched my breasts were women," she revealed.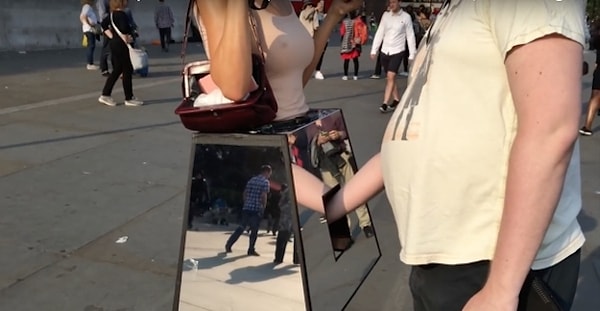 Through the performance, Moiré hoped to show people what consent really means.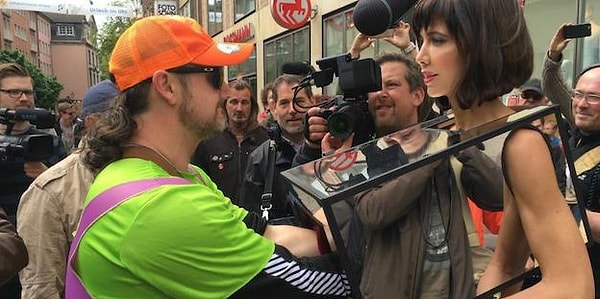 Apparently during the '60s, Export did something similar. In 1968, she stood in the streets of Vienna with a styrofoam box covering her breasts, inviting strangers to reach in and touch them.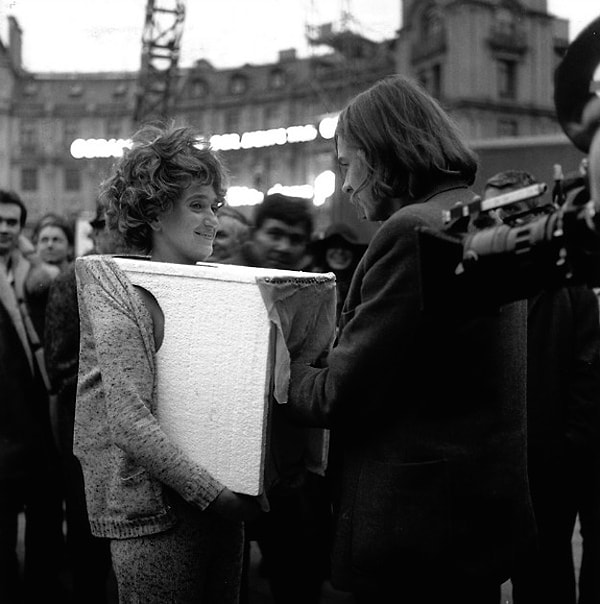 "'The Mirror Box' performance states that women are equal partners in sexuality, not only receivers," Moiré told.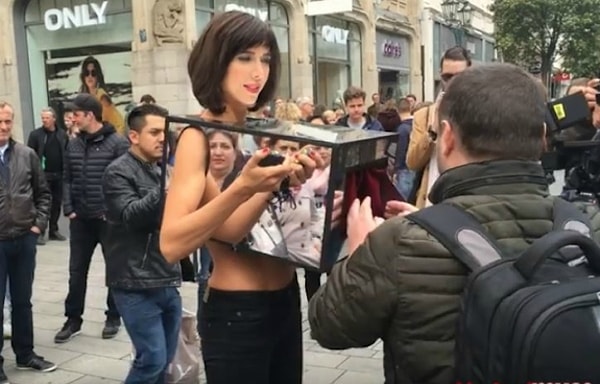 Did Moiré ever feel afraid for her safety?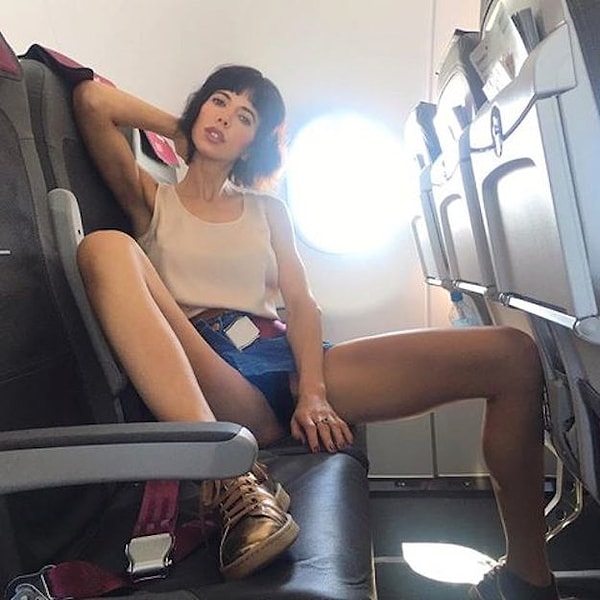 This isn't the first time Moiré has advocated for sexual equality publicly, however.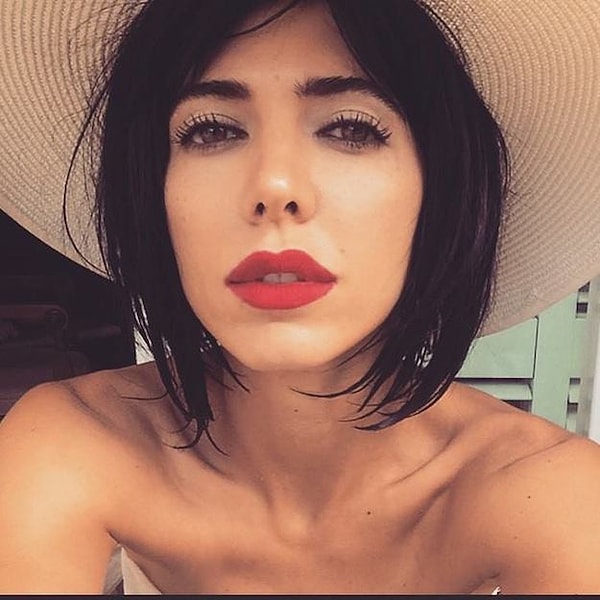 Several months ago, after nearly 1,000 women were sexually assaulted on New Year's Eve in a train station in Germany, Moiré stood completely nude holding up a sign that read: "Respect Us! We rare not fair game even when naked!!!"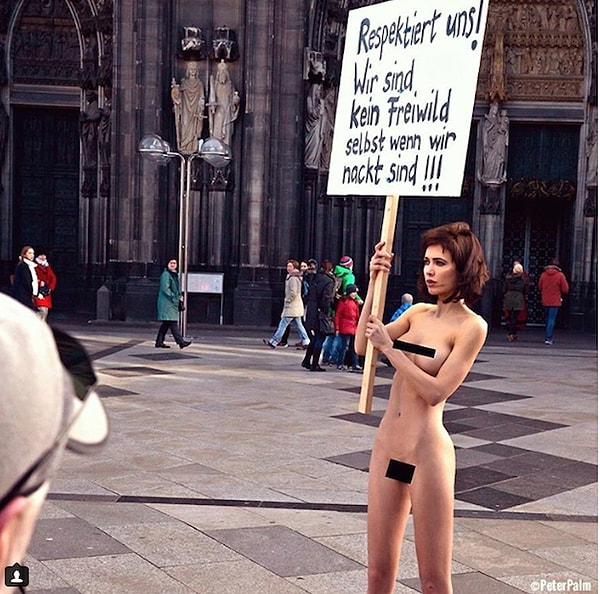 Speaking of her arrest in London over the piece...