News
10 Hollywood Stars That Became Famous After Starring in TV Shows
10 Hollywood Stars That Became Famous After Starring in TV Shows
Hollywood stars made it big on television in different ways. Some began their journey in commercials, some on reality TV, others on competition shows and others on TV series. 
Today we're going to highlight some Hollywood A-listers who got their big break on TV shows. Let's begin!
James Franco's groundbreaking TV role was in the cult classic teenage dramedy series Freaks and Geeks (1999-2000). He was only 14 at the time. A couple of years later, Franco got global recognition in Sam Raimi's Spider-Man (2002) and the sequels Spider-Man 2 (2004) and Spider-Man 3 (2007). 
The 44-year-old received worldwide critical acclaim for his performance in the drama adventure film 127 Hours (2010).
Interestingly, Seth Rogen, Franco's acting buddy throughout the years, also starred in Freaks and Geeks. The duo has been growing strong together, performing in films and TV shows such as Undeclared (2001-2002), Knocked Up (2007), Pineapple Express (2008), This is the End (2013), The Sound and the Fury (2014) and The Interview (2014).
The hunky Ryan Gosling started on television in 1993 at the age of 12 when he joined the cast of The Mickey Mouse Club alongside other famous figures like Justin Timberlake, Christina Aguilera and Britney Spears. 
He later starred briefly in the series Young Hercules from 1998 to 1999 before transitioning to Hollywood films. The actor also appeared in shows like Breaker High, Are You Afraid of the Dark and Goosebumps.
Gosling earned his first Oscar nomination starring in Half Nelson (2006). While Gosling is a sought-after actor, starring in big hit films like the recently released Gray Man and the upcoming Barbie, here are some of the star's underrated movies you must check out:
Remember the Titans (2000), Murder by Numbers (2002), Stay (2005), Fracture (2007), Lars and the Real Girl (2007), Blue Valentine (2010), The Place Beyond the Pines (2012), Only God Forgives (2013), The Nice Guys (2016) and First Man (2018).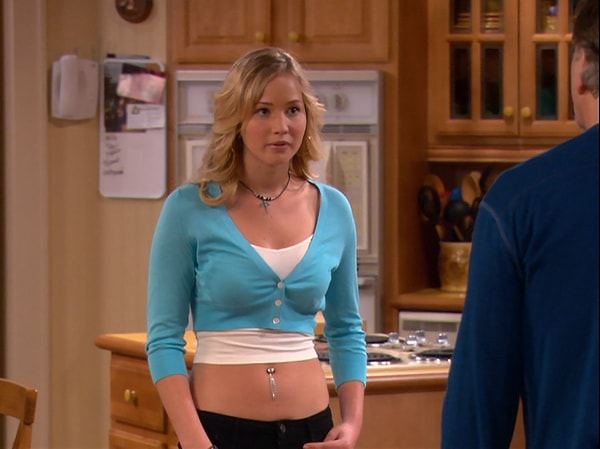 Jennifer Lawrence had her TV career cut out for her since her first major role in the sitcom The Bill Engvall Show. At 16, Lawrence starred as Lauren Pearson, Bill's eldest daughter. The family comedy show ran from 2007 to 2009 and was canceled after three seasons. 
Tables turned for Lawrence when she earned a Young Artist Award for Outstanding Young Performer in a TV show. She later became the second youngest female to scoop a Best Actress Academy Award for her performance in Silver Linings Playbook (2012).
In 2008, the actress starred in the small films The Poker House and The Burning Plain before her big break in Winter's Bone (2010) landed her Academy Award and Golden Globe nominations.
Since 2010, Lawrence has been unstoppable, starring in popular films such as the X-Men franchise reboot as Mystique and the Hunger Games (2012) as Katniss Everdeen, reprising her role in the sequels, The Hunger Games: Catching Fire (2013), The Hunger Games: Mockingjay-Part I (2014) and the Hunger Games: Mockingjay-Part II (2015).
The 32-year-old boasts sky-high achievements in her career, including ranking as the highest-paid actress in the world in 2015 and 2016. She is also the first star born in the 90s to earn an Oscar Award. Her successes stretch far and wide.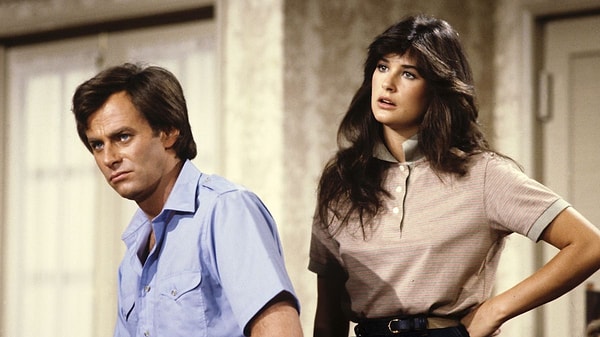 Demi Moore got her big television break in the hit soap opera General Hospital which ran from 1982 to 1984. She was only 20 years old then. She also starred in early 80s films like Parasite (1982) and Choices (1986).
Moore's career took off in 1984 thanks to the movie Blame it on Rio, and a year later, her breakthrough came in St. Elmo's Fire. In 1990, she starred in the successful film Ghost (1990), earning her a Golden Globe nomination. In 1996, the 60-year-old actress was the highest-paid star in movie history, receiving a cool $12.5 million to feature in Striptease. 
The actress has enjoyed a fulfilling career for over three decades, starring in back-to-back box office successes and cult classic films such as A Few Good Men (1992), Indecent Proposal (1993) and Disclosure (1994). The Scarlet Letter (1995), The Juror (1996) and G.I. Jane (1997) were major flops and set the actress back. 
But luckily, in the early 2000s, her career began to pick again when she starred in movies like Charlie's Angels Full Throttle (2003), Bobby (2006), Mr Brooks (2007), Margin Call (2011) and Rough Night (2017).
George Clooney is the epitome of not giving up on your dreams. As a struggling actor in the 70s and 80s, his first major TV role was on the sitcom E/R (1984). He also starred in the series The Facts of Life (1979), Roseanne (1988) and Sisters (1991).
However, his breakthrough came in the award-winning medical drama show ER (1994), where he played Dr Doug Ross. His groundbreaking role earned him global recognition, and he began to star in high-profile films like One Fine Day (1996), From Duck Till Dawn (1996), Batman and Robin (1997), Out of Sight (1998), The Thin Red Line (1998) and Three Kings (1999).
The 61-year-old actor is now a successful director and producer, adding to his acting achievement. He made a directorial debut with Confessions of a Dangerous Mind (2002). He also produced and featured in Michael Clayton (2007), which earned him a nomination for Best Actor at the Oscar Award.
Brad Pitt's earliest performances were in TV shows, including his debut in the American soap opera Another World in 1987. He also starred in Dallas as Randy and appeared as a guest star on Growing Pains and 21 Jump Street.
The fun part of Pitt's acting career began in the 90s, starring in the films 12 Monkeys (1995), Se7en (1995) and Fight Club (1999), for which his performance was critically acclaimed. The American actor won a Globe Award for Best Performance by an Actor in a Supporting Role for his portrayal of Jeffrey Goines in 12 Monkeys.
The actor continues to vary his movie choices, appearing in different genres, from animations such as Megamind (2010) to war films like Fury (2014).
Though she starred in the shows Home Improvement and Step by Step, it was her appearance on the popular teen series, Dawson's Creek (1998) as bad girl Jen Lindley that jump-started her acting career.
Since then, she has had a chain of film roles, including Prozac Nation (2001), Baxter (2005), The Station Agent (2003), Imaginary Heroes (2004), The Brokeback Mountain (2005), Blue Valentine (2010) and My Week with Marilyn (2011).
Emma Stone's journey started in 2004 in the reality show In Search of the New Partridge Family, which was later retitled, The New Partridge Family. Unfortunately, the show didn't progress beyond the pilot.
She later starred in the action drama Drive (2007), which was axed after seven episodes. However, Stone had already turned enough heads to land interesting roles, for example, her film debut as Jules in Superbad (2007).
The 33-year-old's most underrated films include The House Bunny (2008), Marmaduke (2010), Birdman (2014), Movie43 (2013) and Aloha (2015).
Morgan Freeman started his TV career in 1971 in The Electric Company show. He progressed to more prominent roles in the 1980s but not before starring in films like Blade (1973), Julius Caesar (1979) and Coriolanus (1979).
You would need a whole book about Freeman's life work since his TV breakthrough. He has grown into one of the most revered figures in American TV history.
Some recommendable films showcasing Freeman's best performances include The Shawshank Redemption (1994), Street Smart (1987), Resting Place (1986), The Bucket List (2007), The Contract (2006), Lucy (2014), Se7en (1995), Going in Style (2017), Bruce Almighty (2003), the list is endless.
Scroll Down for Comments and Reactions