News
'The Wilds' Season 2 Trailer is Now Out
'The Wilds' Season 2 Trailer is Now Out
As fans continue to wait patiently for Prime Video to drop the second season of the drama-thriller series, The Wilds, we are happy to announce that the trailer is now out, having premiered yesterday. Watch the more intense moments unveil in the video below:
The Wilds Season 2 Debut Date
From The Wilds Twitter handle, "Once upon a time, two plane crashes were staged-wait two?? #TheWilds season 2 starts steaming @PrimeVideo May 6th."
What to Expect from The Wilds Season 2
The previous season's cliffhanger ending left the audience dying to find out if Nora is alive or dead, along with the fate of Martha and Rachel's heading hand. The drama continues to unfold, including what is next after Leah finds out that the 'Dawn of Eden' girls isn't the only stranded lot being taped. She escaped her room to land in a surveillance area with the screens revealing a group of boys. 
The file on the desk reads, "The Twilight of Adam," meaning that a whole new crew is set to join this season.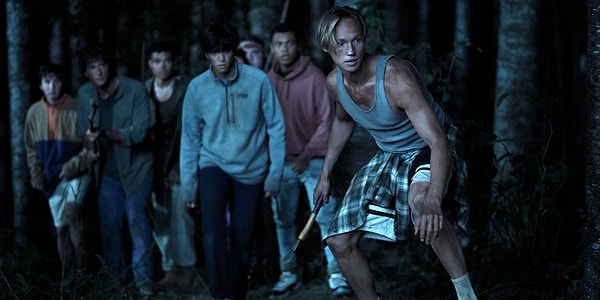 Who will be cast in The Wilds Season 2?
Most of the show's stars from the first season are expected to reprise their roles, including Sarah Pidgeon (Leah), Shannon Berry (Dot), Jenna Clause (Martha), Reign Edwards (Rachel), Sophia Ali (Fatin) Helena Howard (Nora), Erana James (Toni) and Mia Healey (Shelby).
There is a whole new group of cast members joining this season, comprising 'The Twilight of Adam' crew. They include Aiden Laprete, Charles Alexander, Zack Galderon, Reed Shannon, Alex Fitzalon, Miles Gutierrez-Riley, Nicholas Coombe, and Tanner Ray Rook.
What Does the Audience Think of The Wilds?
Fans are so far impressed by the show's performance, indicating a 92% Rotten Tomato rating and a 74% score on IMDb. Needless to say, many are desperately waiting for The Wilds season 2 to finally debut.
Scroll Down for Comments and Reactions