The Trailer View Numbers of Apple Tv Plus's Upcoming 'Surface' Show Audience's High Anticipation
News
>
The Trailer View Numbers of Apple Tv Plus's Upcoming 'Surface' Show Audience's High Anticipation
Apple TV+ has a hot new drama thriller miniseries lined up for you starring Gugu Mbatha-Raw in the lead. 
Surface features the Loki actress as the protagonist Sophie who tries to put pieces of the puzzle back together after losing her memory due to an attempted suicide through drowning.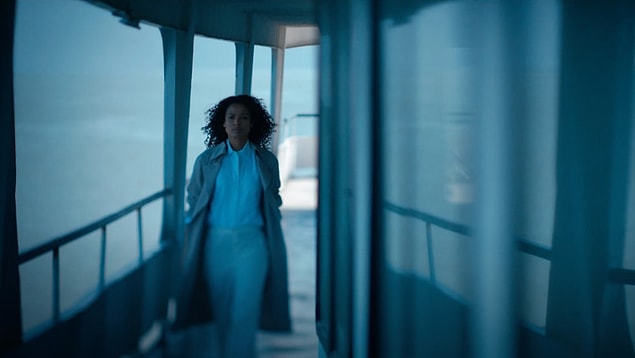 'Surface' Trailer
In the trailer, we see Sophie living a seemingly perfect life in a wonderful marriage. At least from the surface, everything looks perfect. But in her psychiatric sessions, she tries to figure out why she attempted suicide if indeed it was suicide. Perhaps someone tried to murder her.
The phrase, "Who do you trust when you can't trust yourself," placed within the trailer adds more thrill as anyone could be a suspect, including Sophie's husband. 
The video also teases an affair involving Sophie and a black guy. It'll definitely make you want to join in on the puzzling case, as a spectator of course!
Apple TV+ released the miniseries' official trailer on June 27, and it already has more than 2 million views and still counting.
When will 'Surface' Premiere?
The drama thriller show is set to launch on Friday, July 29 2022, on Apple TV+ with the first three episodes.
How Many Episodes Does 'Surface' Have?
The miniseries contains eight episodes, and the first three will be available on the release date, July 29. Thereafter the other episodes will follow a weekly release, every Friday on Apple TV+.
Here's the episodes' release schedule: 
Episode 1- July 29 2022
Episode 2- July 29 2022
Episode 3- July 29 2022
Episode 4- August 5 2022
Episode 5- August 12 2022
Episode 6- August 19 2022
Episode 7- August 26 2022
Episode 8- September 2 2022
Who is in 'Surface'?
The stellar cast starring alongside Mbatha-Raw includes Oliver Jackson-Cohen as James, Sophie's husband, Stephen James as Baden, Sophie and James' friend, Ari Graynor as Caroline, Millie Brady as Eliza, Françoil Arnaud as Harrison and Marianne Jean-Baptiste as Hannah.
Who Created 'Surface'?
The series is produced by Apple Studios and Hello Sunshine for Apple TV+. Veronica West, who is known for stunning her works in High Fidelity, Ugly Betty, Hart of Dixie, Chicago Fire and Brothers & Sisters, serves as the showrunner and writer. 
Lauren Neustadter and Legally Blonde star Reese Witherspoon executive produce on behalf of Hello Sunshine.