News
'The Mist' (2007) A Horror Film with The Most Tragic Ending in History Premieres on Netflix
'The Mist' (2007) A Horror Film with The Most Tragic Ending in History Premieres on Netflix
Stephen King always hits the audience with the best sci-fi horror plots ever! It's unimaginable. In 2007, the film adaptation of King's 1980 novel The Mist caused quite a stir, not because of its action-packed monster plot, but because of the tragic sucker punch ending. Read on for more information about this horror film.
The Mist (2007) has been added to Netflix's back catalogue on Wednesday, June 22, but the movie isn't new to the audience, especially hardcore horror fans.
'The Mist' Storyline
The film features David Drayton and his son Billy Drayton, who find themselves trapped in a shopping store with other townsfolk when a mist covers the whole city, unleashing bloodthirsty monsters that consume anyone in their path. 
Though packed with unsettling deaths, it's the movie's final act that hits unexpectedly when hopeless David resorts to killing his son and friends, leaving him to the fate of The Mist. 
However, after undertaking such a traumatic act, the army arrives out of the mist to take down the creatures, ending the movie with David sobbing loudly as he realizes the irreversible fate of his loved ones.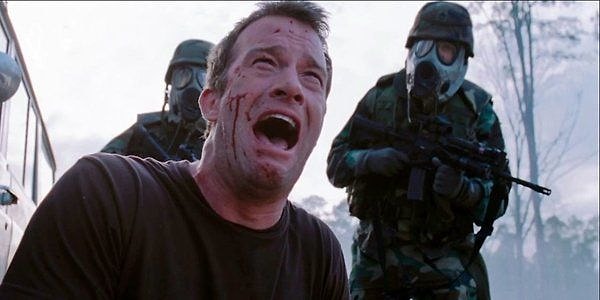 'The Mist' Cast
The Mist features a stellar cast, including Thomas Jane playing the lead role of David Drayton. Nathan Gamble plays his eight-year-old son Billy. Marcia Gay Harden casts as Mrs Carmody, a religious fanatic who leads the townsfolk into believing The Mist is God's wrath on humans.
Other casts include Laurie Holden as Amanda Dunfrey, Andre Braugher as Brent Norton, Toby Jones as Ollie Weeks, Willam Sadler as Jim Grondin, Jeffrey DeMunn as Dan Miller and Frances Sternhagen as Irene Reppler. 
These are just a few of the endless list of the ensemble cast. Watch the epic film to see more of your favorite stars.
Awards
The Mist boasts several accolades, including Saturn Award nominations- Best Director, Best Horror Film and Best Supporting Actress win for Harden.
Scroll Down for Comments and Reactions