News
The Long-Awaited Second Season of 'Russian Doll' Totally Delivers The Goods
The Long-Awaited Second Season of 'Russian Doll' Totally Delivers The Goods
Netflix's semi-sci-fi comedy Russian Doll premiered in full on April 20th, and it is already an easy contender for the best returning show of the year. The hilarious, mindbending, emotionally invested humor of co-creator/star/writer/director Natasha Lyonne first captivated viewers in 2019, and three years later, it feels as vital and glorious as ever.
Premise of 'Russian Doll' Season 2
Set years after the events of the first season, Russian Doll digs into the main character Nadia's life difficulties via her deceased mother and a new kind of time and space alteration, different than the last season (spoilers will hopefully be avoided below).
Cast
Natasha Lyonne - Nadia
Greta Lee - Maxine
Chloë Sevigny - Lenora
Elizabeth Ashley - Ruth
Annie Murphy - Young Ruth
Charlie Barnett - Alan
Sharlto Copley - Chez
Praise for Both Seasons
Though the fantastical elements of both seasons have certainly been overdone through the past decades, Russian Doll received critical acclaim for constantly invigorating the trope, particularly through the instant appeal of Natasha Lyonne's Nadia. Her acting and dialogue leave the viewer hanging on every foul-mouthed word, but there's also an honest, sentimental core to the writing. With such great pieces to it, it's refreshing that the concept and talent of Lyonne, writer/director Leslye Headland, and executive producer Amy Poehler could come together to elevate the material.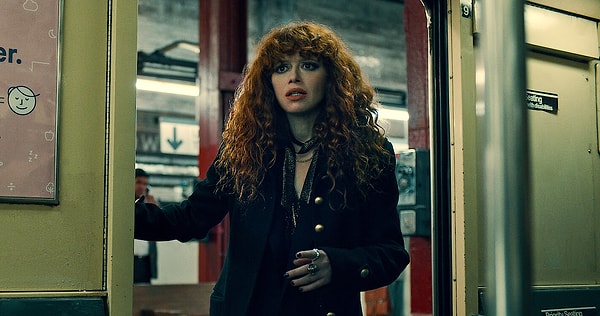 Season 2 Rundown (Spoilers!)
Don't read further if you want the story to be surprising! Nadia has continued down the path of life on high alert since breaking her time loop problem at the end of Season One. Now, she's faced with a new problem: when she tries to take the subway to Maxine's place, she instead transports herself to 1982. In this new time alteration, she finds something worse than dying over and over again - becoming her mother. Like the first season, a poignant examination of life ensues, so stick around until the end for another unique but thematically related dramatic denouement.
You can watch both seasons of Russian Doll exclusively on Netflix now.
Scroll Down for Comments and Reactions