News
'Letterkenny' Wins its Eleventh Season at Crave & Hulu
'Letterkenny' Wins its Eleventh Season at Crave & Hulu
The eleventh season of Letterkenny is here, and Huluzens cannot keep calm about it. Letterkenny is a 2016 situation comedy show created by Jared Keeso. The show began as a YouTube web project, initially called Letterkenny Problems, before changing into a TV series in 2016 at Crave (A Canadian streaming service provider). 
Letterkenny lasted exclusively on Crave for six seasons before Hulu acquired rights to the show and started airing the subsequent seasons. Over the previous ten seasons, the series scored an impressive 8.7 out of 10 stars on IMDb and a 100% Tomatometer on Rotten Tomatoes (supported by a 93% audience score).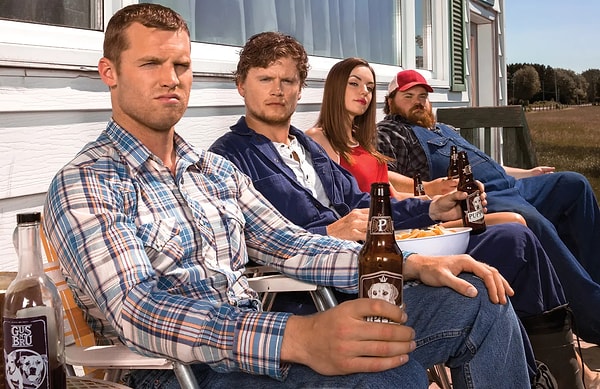 What's the Storyline for 'Letterkenny' Season 11?
You're probably wondering what Letterkenny has, making it last for all those seasons without suffering a cancellation. Well, the series follows the residents of a small rural town in Ontario, Letterkenny. The upcoming season reveals there are 5,000 people in Letterkenny, who have problems.
Letterkenny's residents are grouped into three, The Hicks (farmers), the hockey players, and the skids (the drug addicts). The three groups constantly fight each other over minor issues that occasionally get someone humiliated. In season eleven, fans should expect stories of lost dogs, the drug business, foreigners at the beer league, and more problems.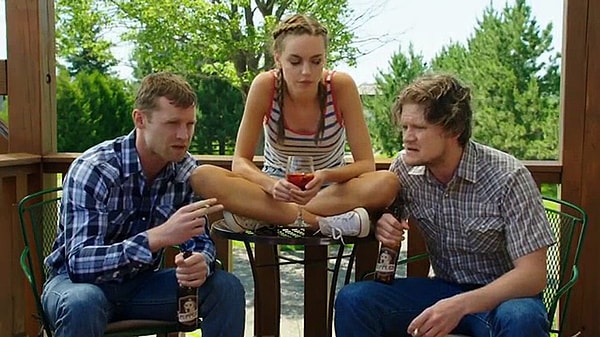 'Letterkenny' Season Eleven Trailer?
The Letterkenny Problem YouTube Channel and Hulu revealed the trailer for the upcoming season two weeks apart. 
Hulu's trailer lasts 1 minute and 27 seconds, starting with problems like always. From farmers, church, and drug addicts to influencers and hockey players- nobody appears to be at peace with anybody.
Who Created 'Letterkenny'?
Letterkenny is created by Jared Keeso, who also writes the show with Trevor Risk, Jesse McKeown, Jonathan Torrens, and Jacob Tierney. Keeso and Tierney also serve as the chief producers alongside Patrick O'Sullivan and Mark Montefiore, while Kara Haflidson produces. 
Letterkenny is a co-project of Play Fun Games Pictures, WildBrain Studios, DHX Studios, Bell Media, and New Metric Media Production Companies for different seasons.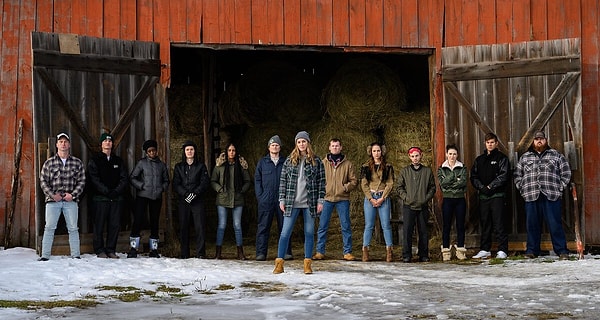 Who Casts 'Letterkenny' Season Eleven?
The upcoming season will see the return of several characters from its immediate predecessor, including Jared Keeso (Wayne), Michelle Mylettes (Katy), Nathan Dales (Daryl), Trevor Wilson (Squirrelly Dan), Melanie Scrofano (Mrs McMurray). 
Other characters include Dan Petronijevic (Mr McMurray), Tyler Johnston (Stewart), Andrew Herr (Jonesy), Dylan Playfair (Reilly), Jacob Tierney (Glen), Mark Forward (Coach), and Evan Stern (Roald). Kaniehtiio Horn and Lisa Codrington will appear in the show as Tanis and Gail.
When Will 'Letterkenny Season Eleven Premiere?
The eleventh season of Letterkenny will premiere on December 25th and 26th 2022 on Crave and Hulu, respectively, with an estimation of six to seven episodes like the past seasons.
Scroll Down for Comments and Reactions