News
'The Gilded Age' by Julian Fellowes Is Now Available to Stream in Full
'The Gilded Age' by Julian Fellowes Is Now Available to Stream in Full
The consensus is in, following the finale of The Gilded Age on March 21, 2022: fans of Downton Abbey finally have a proper follow-up. After years of creator Julian Fellowes working on other projects (in particular, his new TV shows did not meet his fanbase's standards), The Gilded Age adds new life and focus to Fellowes' signature style. With an incredible ensemble cast, excellent period detail, and solid writing from Fellowes, this new HBO series is an essential diversion while we wait for new Downton Abbey stories.
'The Gilded Age' Plot
Opening in 1882, we see the upstairs/downstairs method brought overseas to a new destination: New York in the 1880s. The setting marks significant years of the Gilded Age in the United States, showing the rapid economic growth of the Northern states from industrialization that extended to the West through the growing railroad system. The Gilded Age follows the robber barons of the railroad industry shoehorning their way into Old New York, where the established social class divides over their prejudices towards the "new money" class.
Cast
Louisa Jacobson - Marian Brook

Denée Benton - Peggy Scott

Christine Baranski - Agnes van Rhijn

Carrie Coon - Bertha Russell

Cynthia Nixon - Ada Brook

Taissa Farmiga - Gladys Russell

Blake Ritson - Oscar van Rhijn

Thomas Cocquerel - Tom Raikes

Morgan Spector - George Russell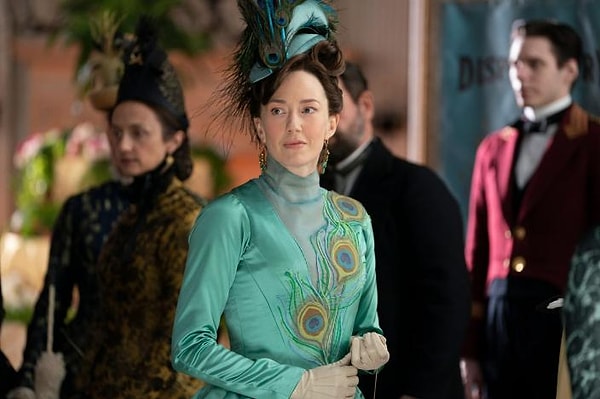 Why 'The Gilded Age' Is Necessary For Period Piece Fans
The location update to Downton Abbey was the only surefire way to inject the formula with life, and this gamble on a changed setting paid off thanks to exceptional research on Julian Fellowes' part. First and foremost, Fellowes heightens the class dynamics beyond monetary value for blurred lines between heroes and villains. Neither the 'old money' socialites nor the 'new money' intruders are inherently good or bad, with both groups acting heroically tenacious, damningly prejudiced, and humanly complex. The clashing and interworkings of the two camps primarily drive the drama, but at the ethical crossroads of both is Marion (Louisa Jacobson), who takes the viewers' place of learning the rules of society while adhering to her moral compass. The ups and downs of NYC newcomer Bertha Russell (Carrie Coon) is equally compelling, as is the troubling navigations of Peggy Scott (Denée Benton). Aside from the complex character dynamics, The Gilded Age also has its fair share of Downtown Abbey-like visual splendor and scandalous drama. With a CGI-composite of period detail and many accurate historical references, Fellowes and directors Michael Engler and Salli Richardson-Whitfield top off the intrigue to an already thrilling new series already renewed for a second season.
Rating: 9/10
★★★★★★★★★☆
Where to Watch 'The Gilded Age'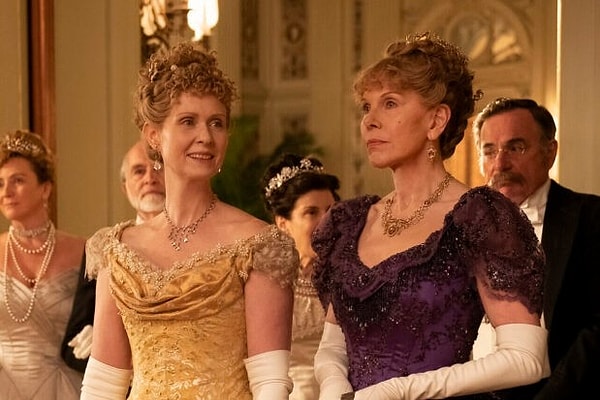 Scroll Down for Comments and Reactions