News
The Family Game Show 'Beat Shazam' Season 5 Comes to Hulu Following its Fox Debut
The Family Game Show 'Beat Shazam' Season 5 Comes to Hulu Following its Fox Debut
The fifth season of the American musical game show Beat Shazam launched its first episode on Monday, May 23 and was added to Hulu's listing on Tuesday, May 24.
What is 'Beat Shazam' About?
Beat Shazam is an interactive game show that sees teams of two going head to head, attempting to guess the biggest hit songs. The fastest team to identify a song would earn $1000. Finally, the team with the most cash earned would compete with Shazam, a popular song identification app for the chance to draw $1 million. 
Beat Shazam is hosted by popular RnB artist and actor Jamie Fox, while his daughter Corinne Fox joined the show as the deejay.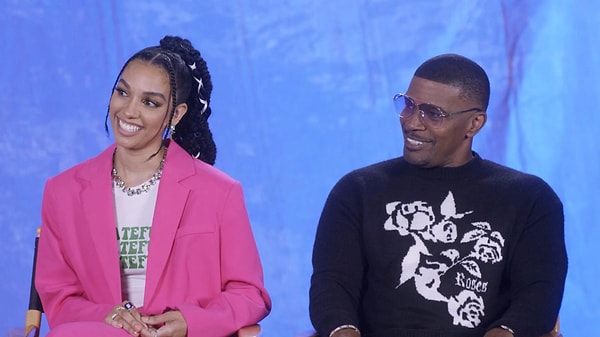 What Happens in 'Beat Shazam' Season 5
The show's fifth season sees three duo teams competing against each other to identify songs or bank cash for each other. The first episode, 'Friends, Family and Trash!' introduced the teams consisting of 'Garbage Girls' Jacki and Kristin, best friends Gigi and Tiffany and brother-sister combo Davon and Whitney. 
By the episode's final round, the leading sibling team was unable to raise the $1 million grand prize because they answered the first question wrong. However, the other four answers were correct, earning them $147,000.
They were then asked to decide whether to answer the last question. If they gave a correct answer, they would double their earnings, but if answered incorrectly, they would take home half of $147,000. Unfortunately, Davon and Whitney failed to beat Shazam and took home $73,000. It was a great fight though! We applaud the sibling champions.
Hold your horses for the show's second episode that premieres next week on Monday, May 30 at 9:00 p.m. ET on Fox and the following day, Tuesday, May 31 on Hulu.
Scroll Down for Comments and Reactions