News
'The Circle' Season Five: Release Date, Trailer, Cast, & Everything We Know
'The Circle' Season Five: Release Date, Trailer, Cast, & Everything We Know
You have to agree that reality competition shows are taking up the screens with a bang. Netflix recently revealed that one of its shows from the category, The Circle, will be launching its fifth season on the streamer. 
The Circle landed on Netflix with its season one in January 2020 and has been performing excellently, having aired three other seasons on the streamer. 
The past seasons have attracted massive reviews and critics from fans, revealed through a 7.3 out of 10-star rating on IMDb. 
Netflix renewed The Circle for seasons four and five in August 2021. Season four was launched on May 2022, while the fifth one, named The Circle Singles will premiere late this December.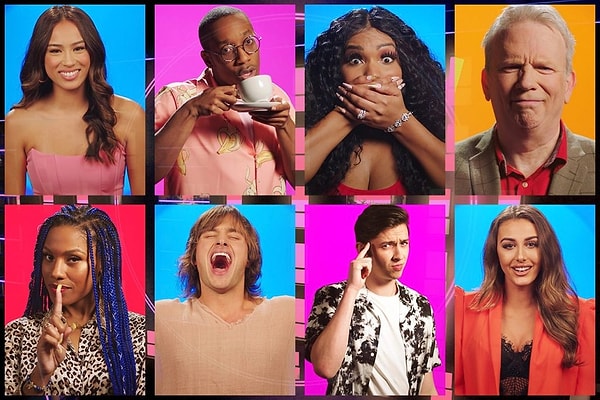 What's the Storyline for 'The Circle' Season Five?
The upcoming fifth season entitled The Circle Singles welcomes a new batch of single players all ready to mingle and create memories. Some of the competitors will be playing truth games, while others catfish and twist everything to win the grand cash prize. 
The previous season offered the winner a cash prize of $150,000 so fans should expect a higher bid for season five.
What's in the Trailer for 'The Circle' Season Five?
Netflix posted the official trailer for The Circle season five on its main YouTube Channel three days ago. 
The trailer welcomes its old friends back to the ultimate game of strategies, The Circle, this time with everyone playing single.
Who Created 'The Circle'?
The Circle is chiefly produced by Toni Ireland, Richard Foster, Chet Fenster, Susy Price, Daisy Lilley, Stephen Lambert, Tim Harcourt, and Shae Byrne. 
The show belongs to Studio Lambert production company, with Michelle Buteau as the presenter.
Who Will be in 'The Circle' Season Five?
The upcoming season welcomes new participants, including Sam Carmona, Raven Sutton, Oliver Twixt, Marvin Achi, Chaz Lawery, Billie Jean Blacket, and Brett Robinson.
When Will 'The Circle' Season Five Launch?
The fifth season of The Circle will premiere exclusively on Netflix on Wednesday, December 28th 2022 with thirteen episodes. 
The first four episodes will land on the main premiere date, followed by four on January 4th 2023, four more on January 11th, and the finale on January 18th.
Scroll Down for Comments and Reactions