News
The Captivating 'Make or Break' Season One comes to Apple TV+ Before its Season Two Renewal
The Captivating 'Make or Break' Season One comes to Apple TV+ Before its Season Two Renewal
When it comes to sports documentary films, Apple TV+ delivers its best. The platform is now surfing its screens to the shore after they announced the release of a never-seen-before piece, Make or Break season one.
'Make or Break' Synopsis
The series follows backstage access and dive into personal lives, aspirations, accomplishments and challenges faced by surfers competing to maintain the world title for the World Surf League Championship Tour. It takes us to magnificent surfing locations worldwide. 
Make or Break centres on the 2021 competition, sailing as the league reacts to the COVID-19 pandemic while investigating diverse surf cultures and the physical and mental effects of the sport.
The first episode follows a hazardous surf spot at the Banzai Pipeline, Hawaii, well known for the deadliest waves that have previously caused death to some surfers.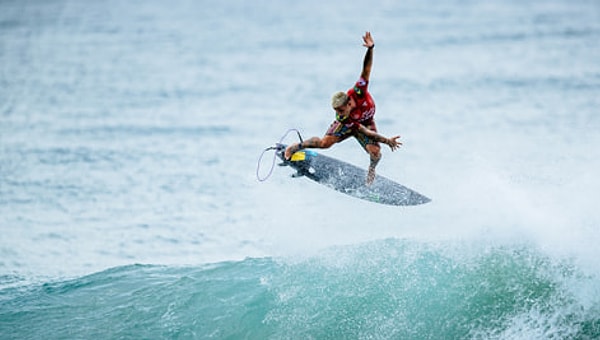 What & Who Features in the Series
Other tournament spots spotlighted in the series include New South Wales (Australia), Taghazout Bay (Morocco), Papara (Tahiti), Bali (Indonesia), Netanya (Israel), and Tuamotus (French Polynesia), among others.
Several world's topmost surfers are also featured in the documentary series, including Gabriel Medina (Three times world winner), Kelly Slater (eleven times world winner), Tyler Writer (two-time world winner), Italo Ferreira (Olympic and World Champion gold medalist), and Tatiana W-Webb (2021 Olympian).
When Will Make or Break Debut?
Then seven-episode Make or Break season one launches this Friday, April 29th making it your next favourite sports documentary series. In the meantime, you can check out the trailer posted on Apple TV Plus' main YouTube channel for more descriptions.
Scroll Down for Comments and Reactions