News
The 10 Best Julia Roberts Romcoms of All Time
The 10 Best Julia Roberts Romcoms of All Time
Who didn't tear up when Julia Roberts said she's just a girl, standing in front of the boy she loves, asking him to love her? I guess we all did! She never fails to impress us when it comes to her acting skills.
From her classic romantic-comedy films such as Notting Hill to her horror films such as Mary Reilly, Julia Roberts has been rocking the film industry for decades. As Gen Z's termed it, we can say that she definitely served!
But due to her impeccable acting skills, it can be pretty hard to rank her best films. In this article, we've listed down the 10 best Julia Roberts rom-com films you need to watch right now!
Notting Hill (IMDb score: 7.2/10)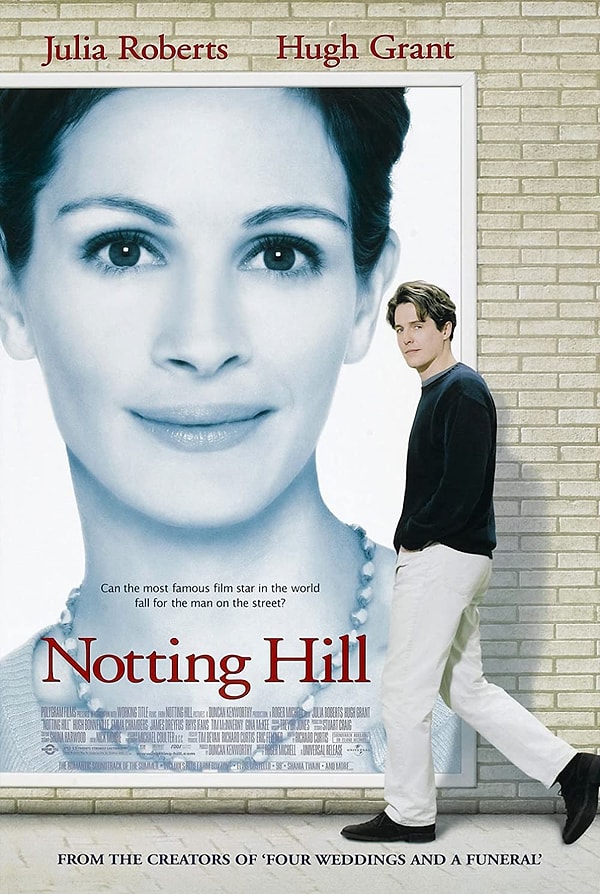 It's probably reasonable to start the list with her tear-jerking romantic comedy film named 'Notting Hill.'
Julia delivered her lines flawlessly, and it is quite obvious that she really put her heart into it while delivering that 15-word powerful line.
I personally cannot believe someone is capable of delivering their lines excellently to the point it will leave a mark in your heart. She also captured the frustration of being famous and falling in love with an ordinary man. Perhaps she experienced it, or maybe she's just that good at acting? We will never know for sure.
Mystic Pizza (IMDb score: 6.3/10)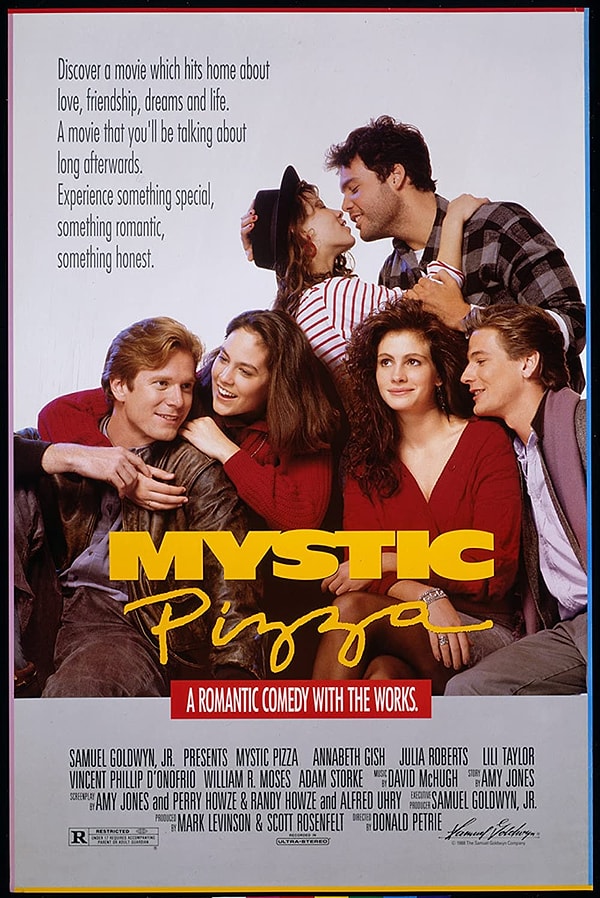 Mystic Pizza is one of those feel-good films that you'll want to watch again and again. Julia Roberts plays Daisy Araujo, a feisty teenager who works at a pizza parlor in Mystic, Connecticut.
While the film may not be as popular as her other movies, Julia's performance is something you shouldn't miss.
Plot-wise, it is a splendid coming-of-age story that will make you want to watch it over and over again. Plus, Julia totally nailed her character. Being a carefree, wild, stubborn girl suits her — makes you think whether she's acting or if it is her actual personality because she is that great.
Pretty Woman (IMDb score: 7.1/10)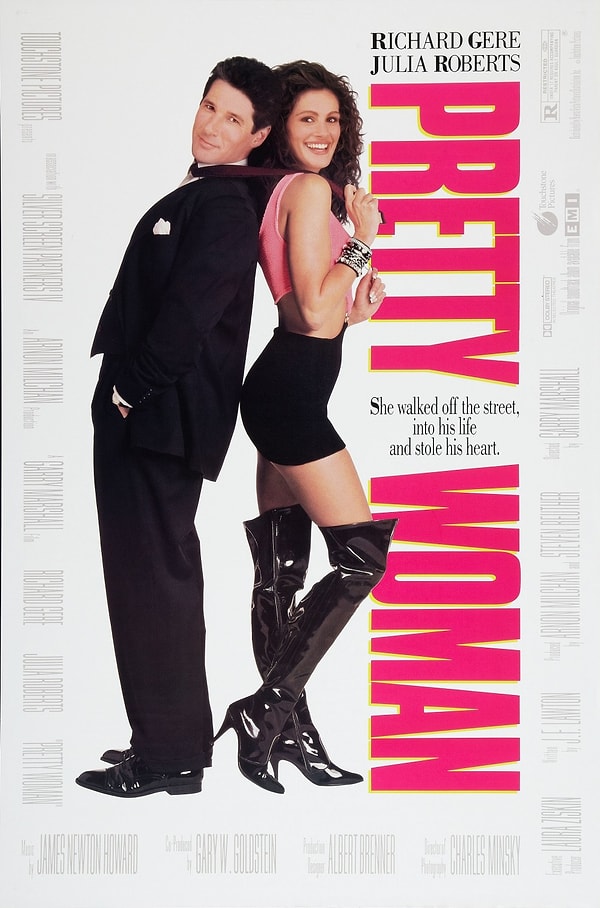 Pretty Woman indeed. Julia Roberts' beauty is like a breath of fresh air. Everything about her is refreshing, and it is obvious in the film.
Pretty Woman  is one of those romantic comedies that will never get old. You can watch it 10 times, and you'll still find yourself laughing at the jokes and crying at the sad parts. It is a timeless film, and Julia Roberts played her part perfectly.
Even if it is a typical Cinderella or rags-to-riches type of movie, she managed to make the film look original and worth watching.
Runaway Bride (IMDb score: 5.5/10)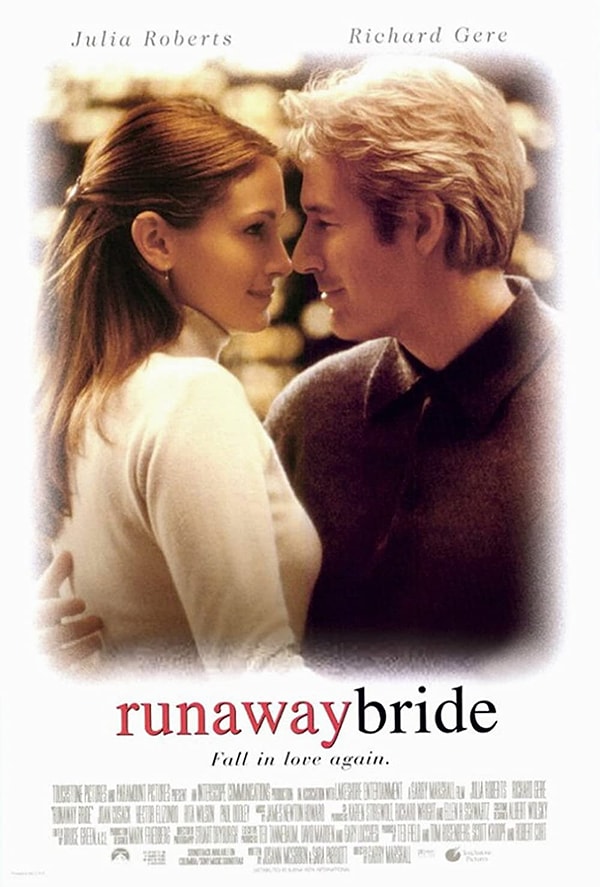 Runaway Bride tells the story of a woman named Maggie Carpenter, a successful journalist who is assigned to write an article about this 'runaway bride.'
Roberts' character, in this film, is what you call 'unhinged.' She already left three grooms at the altar, which is amazing because how can she make three guys fall in love with her? Well, make it four because spoiler alert: Ike Graham, or Richard Gere, fell in love with her, too! Talk about being irresistible.
My Best Friend's Wedding (IMDb score: 6.3/10)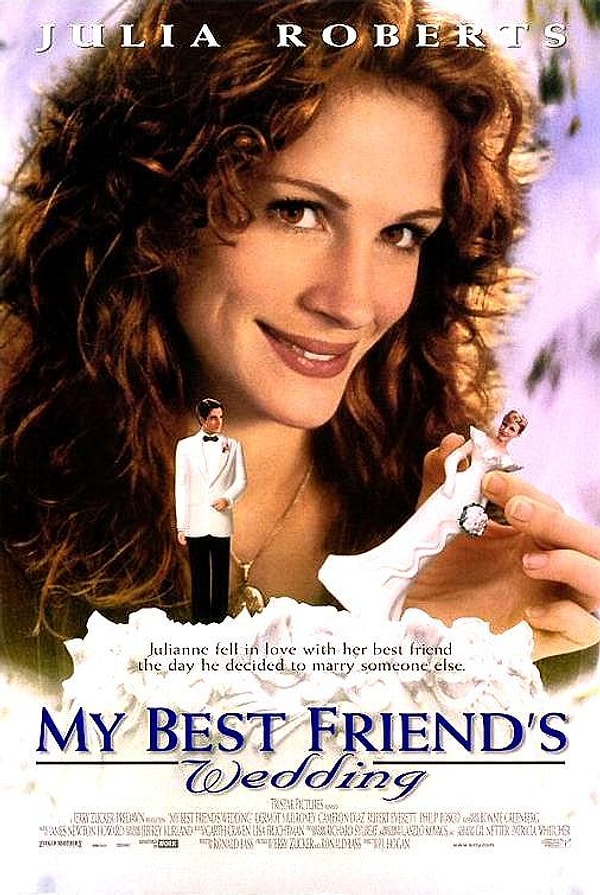 I bet a lot of us can relate to unrequited love. I mean, we have all experienced it right? When the person you like doesn't like you back or when you are running after the person you like while that same person also chases the person they like. It's a never-ending cycle of heartbreak, pain, and thrill.
But in this movie, it is not all about sadness! My Best Friend's Wedding also showed how far we can go in the name of love.
I Love Trouble (IMDb score: 5.3/10)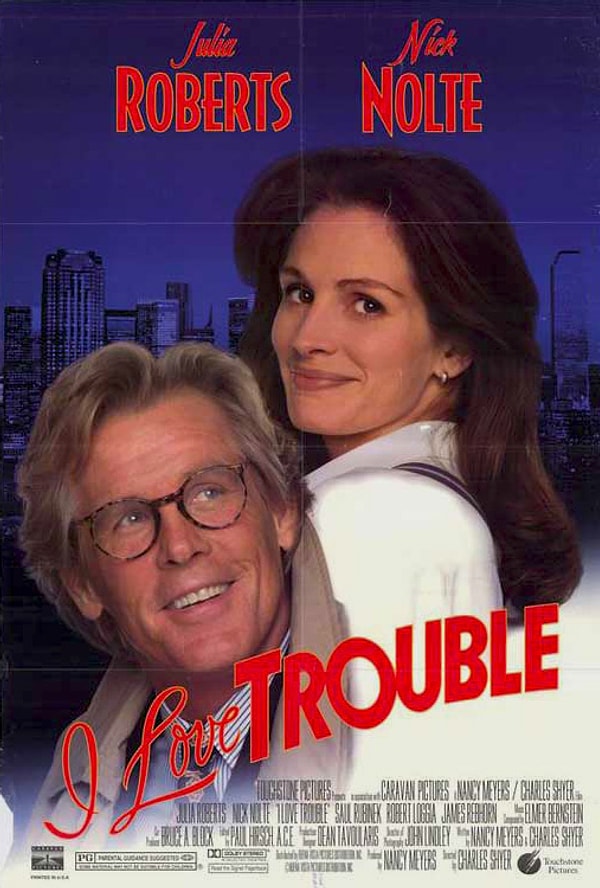 She might wear her heart on her sleeve but in her movie, I Love Trouble, she is a different person. Gone are the characters that are carefree, wild, curious, and stubborn.
Roberts in this movie is a fiery, dedicated, career-driven, strong, independent woman who has a rival in terms of her career. But of course, we all know the enemy to lovers trope right? This movie has the right amount of spice and love, enough for us to get hooked!
America's Sweethearts (IMDb score: 5.7/10)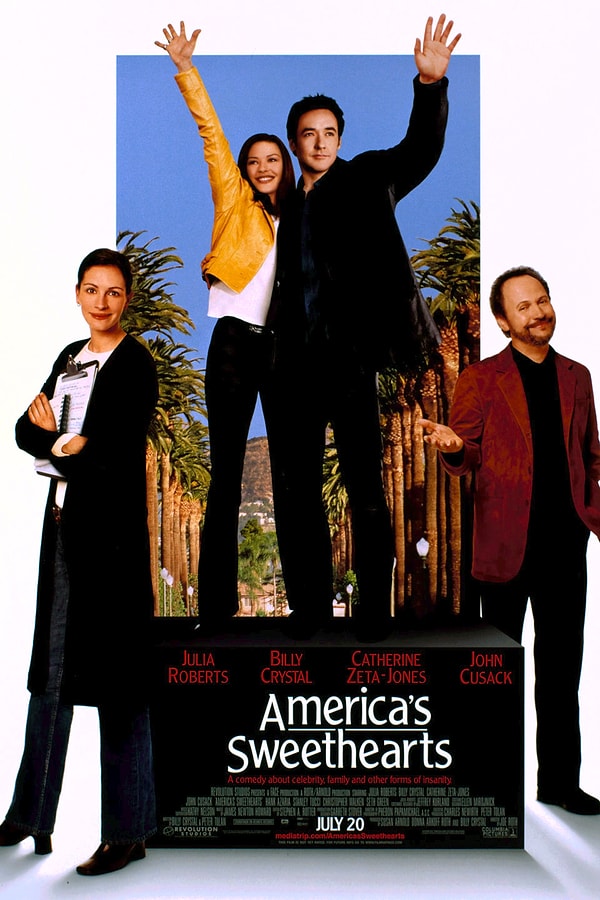 America's Sweethearts is a star-studded film that will make you laugh out loud. Julia Roberts, again, plays an unhinged character named Kiki Harrison.
Kiki is the publicist of Hollywood's A-list couple, Gwen and Eddie, played by Catherine Zeta-Jones and John Cusack, who is also America's sweetheart. This film is a must-watch because of the comic relief it provides. It also has a little bit of drama and romance, just enough to keep us engaged.
And as for Roberts, she played her character excellently -- as expected. Not only being a free-spirited person suits Roberts, but also being a feisty one!
The Mexican (IMDb score: 6.1/10)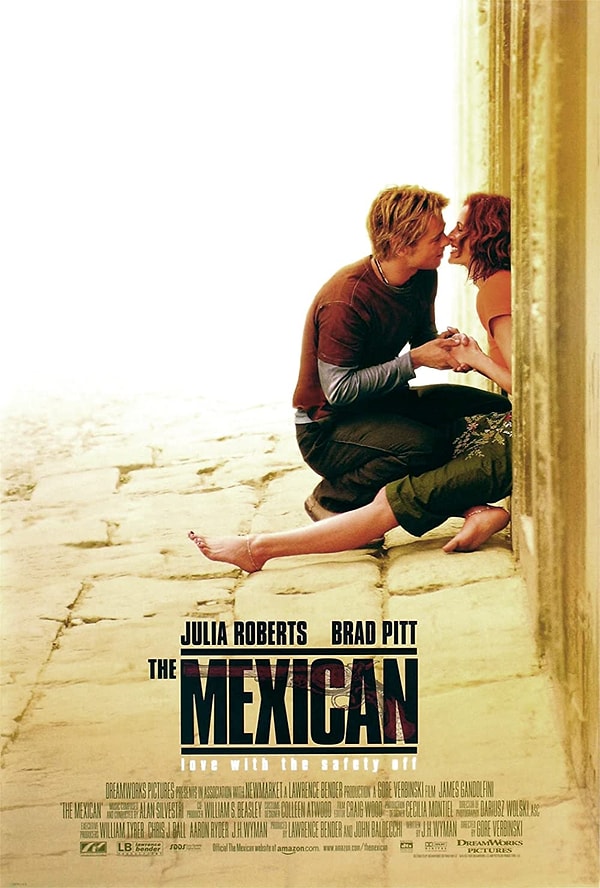 Roberts and Pitt in one movie? Both of them delivered their characters perfectly.  Roberts played a woman named Samantha, who is caught in the middle of a love triangle. Samantha is engaged to Jerry, played by Pitt, but she is also pursued by a hitman named Leroy, played by James Gandolfini.
If you're not fond of mafia or cartel-type movies, this may not be your cup of tea, but  Roberts' amazing performance will surely make you change your mind.
Duplicity (IMDb score: 6.1/10)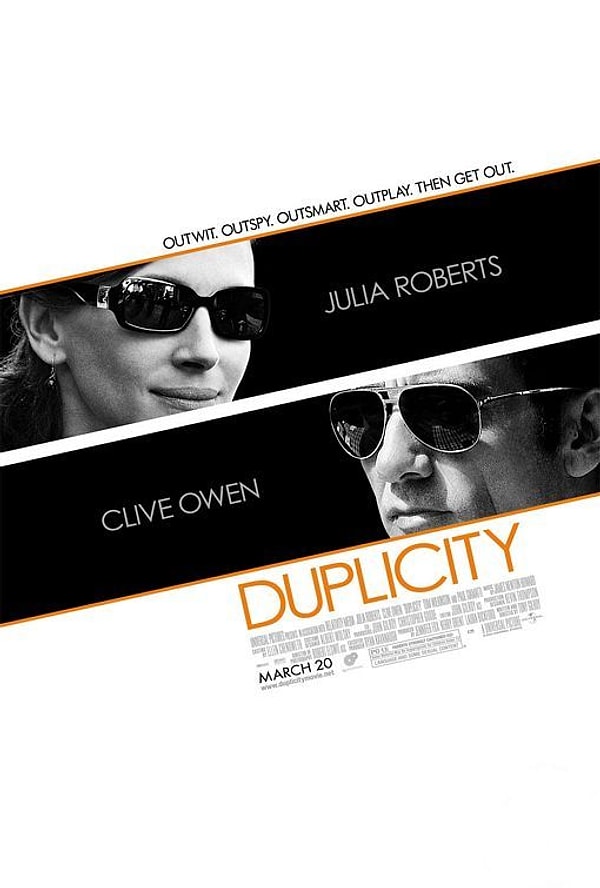 You can never go wrong with sexy spy movies. From the description itself, you can tell a lot will be going on in the movie. An enemy to lovers trope again perhaps? Roberts' character is a cunning, femme fatale woman who will do anything to get her way. As what we expect from being a spy right?
However, the catch here is that it is not your typical rom-com movie. There are no direct flirtations, but rather, it's a movie that revolves around mind games. Hence why to viewers, it can be a bit confusing. If you love spy-themed romantic comedies and Julia Roberts though, this is a good movie to watch.
Eat, Pray, Love (IMDb score: 5.8/10)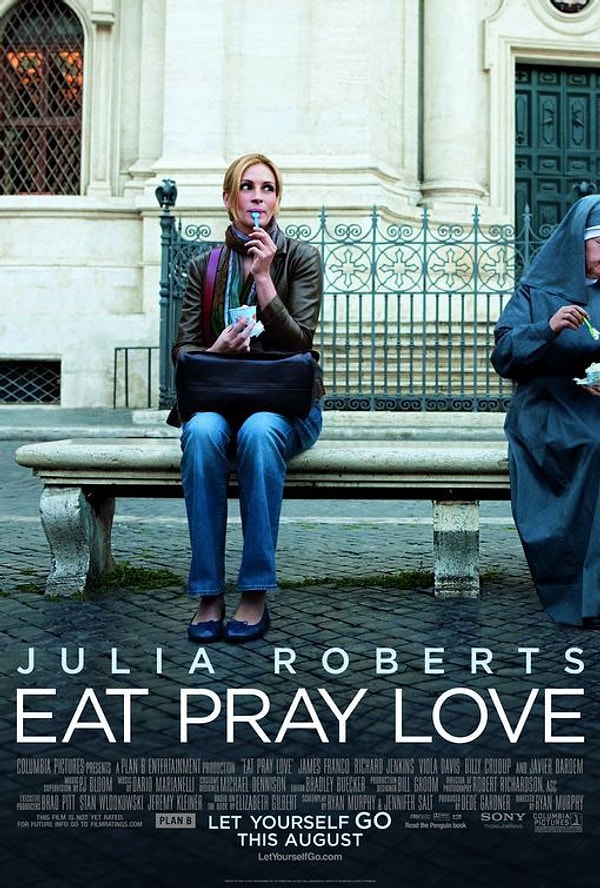 In contrast to Roberts' characters, in her movie, Eat, Pray, Love, her character is much more serious, broken, and mature. It is a movie about a married woman who realizes how unhappy she was in her marriage. And so in order to find herself after a painful divorce, she decided her life should have a different direction.
The movie not only tackles self-love but also heartbreaks, good food, and more.  It's definitely a good watch, especially for those who are currently going through a tough time in their lives.
It would have been nice to also show you Roberts' other genres such as horror, but that is all for now! We hope we helped you plan out which movie of Julia Roberts you would like to watch!
Scroll Down for Comments and Reactions