News
Tera Power Unleashed:10 Best Terastallizing Pokemon in Scarlet & Violet
Tera Power Unleashed:10 Best Terastallizing Pokemon in Scarlet & Violet
Who's up for a major transformation phenomenon? Let's find out the most tantalizing terastallizing transformations from the new mechanic of Scarlet & Violet!
Pokemon Scarlet & Violet is the latest generation in the long-running series of pokemon games. With the influence of terastal mechanics, gamers were swayed by its hallmark of uplifting the performance and heightening the power of some Pokemon. 
With this being discussed, let us find out the top 10 best terastal forms brought to you by Pokemon Scarlet & Violet.
10. Dragonite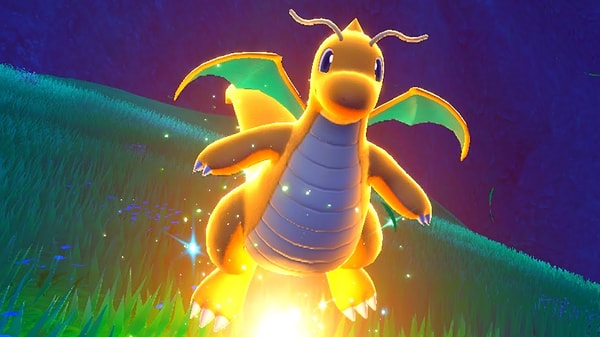 Dragonite has earned a reputation as the kindest and warmest-hearted Pokemon by saving anyone who is lost at the sea, since the early generation. Other than having an innocent figure, this pokemon has dashing moves, he can navigate the globe in just a few hours.
A Dragonite turning to Steel can instantly take down any opponent as it increases the power of Dragon Claw for a guaranteed solid attack. Dragonite's normal form couldn't stand against Ice move but with a Steel Tera Type, Dragonite can now withstand Ice and Fairy type attacks that are usually considered a weakness for him.
9. Skeledirge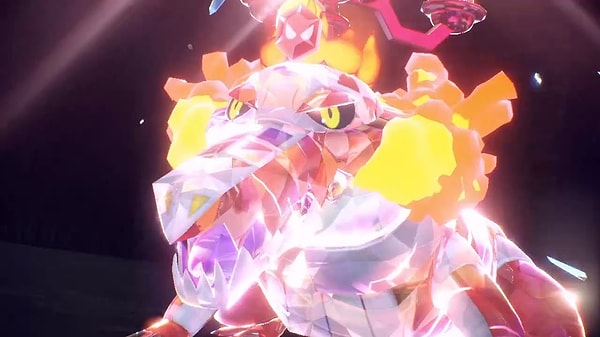 Skeledirge appears to have an interesting character design from Generation IX. It is also considered to be one of the best starter pokemon. Although Skeledirge has an impressive defense ability, chances for this Pokemon to be taken down by some powerful moves are highly anticipated. Not until it has the chance to gain Fairy Tera Blast which gives Skeledirge immunity to neutral Dragon-type and Dark attacks.
8. Volcarona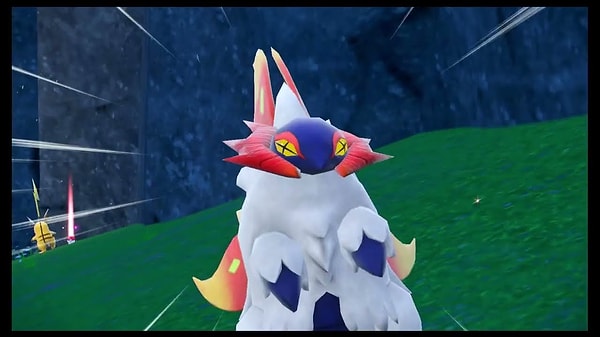 Volcarona is considered one of the significant Pokemon that players can encounter in the game. It can withstand neutral attacks and create decent damage in a battle.  But with its Tera Type, it was made better. Volcarona can use a Quiver Dance that can destroy almost all of its targets. Psychic, a common move for Volcarona is made more significant in holding out to powerful attacks from Rock-type Pokemons which is a considerable weakness of Volcarona.
7. Azumarill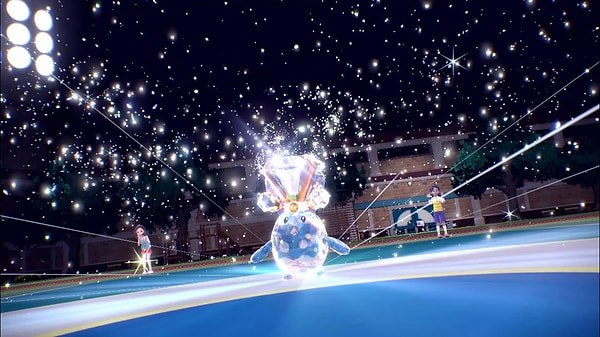 The earliest generation of Pokemon introduced Azuarill as a Fairy Time Pokemon that cannot tolerate attacks from Poison-type Pokemon. Turning Azumarill into a pure Water Type provides a greater advantage during battles. Moreover, the Water Tera Type of Azumarill improves its Aqua Jet Power attack and allows it to acquire the ability to remove poison weaknesses.
6. Breloom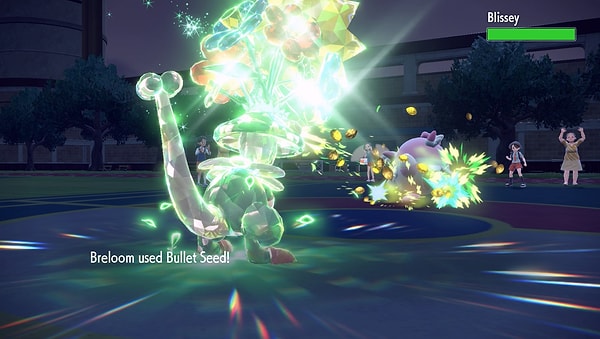 His amazing footwork is a must-watch when he strikes an opponent within a distance and when he also releases a series of forceful punches. The tantalization of Breloom into a Fighting Tera Type increases the power of its Mach Punch ability even further. With a Steel/ Rock Tera Type, it can now withstand damage since it removes its 4x Flying weakness.
5. Roaring Moon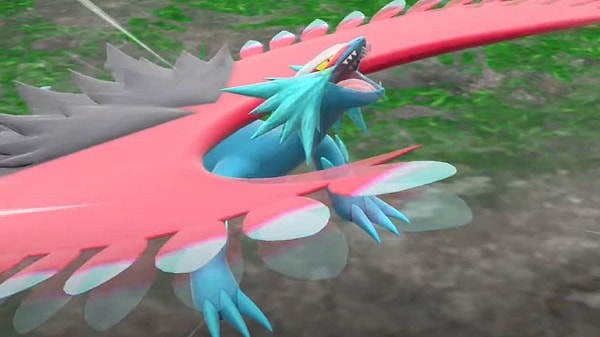 Roaring Moon started as a pokemon with a mediocre ability during battles but with the Terastal mechanic, it developed to be a significant ally in the game. With the new items provided, Roaring Moon can be supplemented with Booster Energy to enhance its stats. In addition to its progress, terastallized Roaring Moon doubles the impacts of its acrobatic moves. Moreover, it increases the STAB attack to 110 and aggressively improves the Attack stat making it a very hard-to-beat Pokemon.
4. Flutter Mane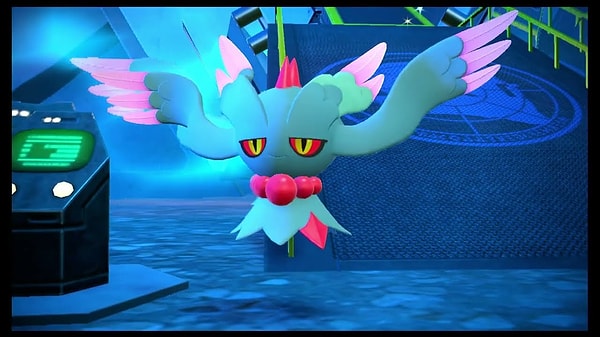 To the best of its ability, Flutter Mane can be used to deal with Special Attacks and create massive damage to its opponent. However, the main challenge in using Flutter Mane during battles is its inability to maintain a survival state enough to execute Calm Mind. But with the Steel Tera Blast, Flutter Mane is well-equipped with the best defense in the game. It also increased its potential to create neutral damages, giving Flutter Mane a great chance to generate its Special Attack and put an end to the ongoing battle instantly.
3. Palafin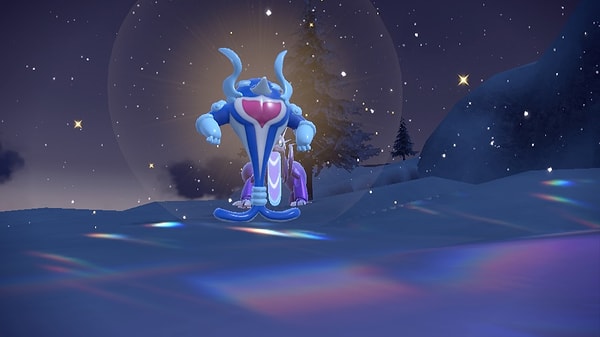 Paradox Pokemon are considered as one of the toughest to-beat pokemon in the game. Despite its adorable figure, you can find this adorable Pokemon in the list of being one of the strongest Pokemon in the game. Terastallizing Palafin boosts its water moves into its ultimate potential producing massive damage to its pitiful target. Impressive moves like Bulk Up and Choice Band increase your chance of great victory as it can take out most of its targets in one blow leaving no space for survival no matter how swift the opponent's move is.
2. Koraidon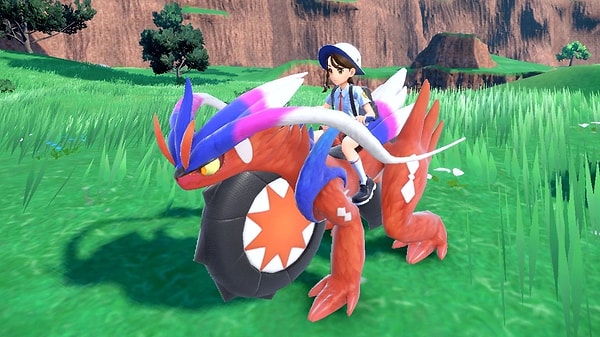 Pokémon Scarlet and Violet players will be with Koraidon for a long time so the moves of this pokemon will be familiar to the players. A neutral form Koraidon is already a dangerous attacker with a massively high stat total, what more if it changes into its Tera type? Koraidon's Orichalcum Pulse allows its attack to double as its effectiveness increases when exposed to the sun. Koraidon can boost 2 times the damage from Fire-type moves together with its Dragon and Fighting STABS.  The defensive state between the tera typings lets Koraidon lower the effect of its damage to Fairy moves.
1. Miraidon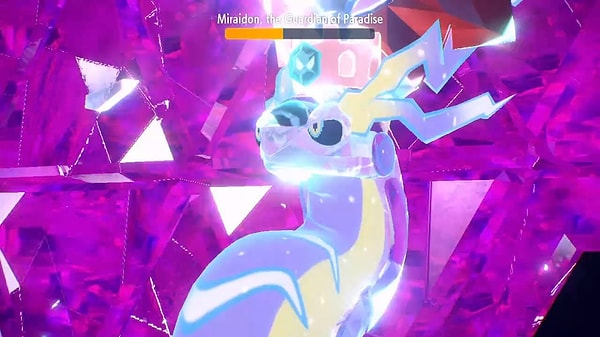 Miraidon sets the standard as he proves that he is not just a modernized vehicle but also the most powerful pokemon in Pokemon Scarlet and Violet. Miraidon is a type of pokemon that has a Driving Mode Built and is Violet's legendary pokemon companion throughout the game.
Hadron Engine is Miraidon's ability that increases its Special Attack with Electric Tera Type. Electric Tera Type and Dragon Tera type allow the Electric and Dragon moves, boosts, and doubles the stabs, rewarding the opponents with a most agonizing hit.
These two types of offensives can produce a massive damage, which is high enough to beat the standard. The highest level of attacks and formidable skills possessed by Miraidon allowed it to take the glory to be the best of the best Pokemon that existed in Scarlet & Violet.
And there you go! Our top 10 best terastallizing pokemon in Scarlet & Violet and their excellent attributes. Let us know what you think about these awesome Tera-nsformations!
Scroll Down for Comments and Reactions