News
10+ of the Tallest Celebrities in Hollywood (Men & Women)
10+ of the Tallest Celebrities in Hollywood (Men & Women)
Celebrities face more pressure than those away from the limelight to look (nearly) perfect and picture ready at all times. This includes having the best skin, the prettiest eyes, and yes, even have picturesque, model-like height.
While there are certainly exceptions to the rule- Daniel Radcliffe, Mark Wahlberg, and  Tom Cruise are just some examples of Hollywood superstars who aren't tall- most A-listers literally stand out in the crowd because of their height.
Having a few extra inches gets you more noticed, not least of all in celebrity red carpet events.
For the curious, and hollywood-trivia hungry, Here's a list of some tinseltown's tallest celebrities:
Arnold Schwarzenegger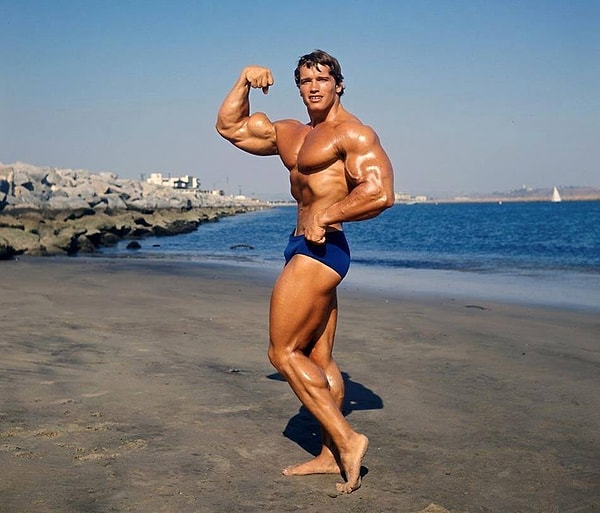 Height: 6'2" (187.96 cm)
Arnie was a former bodybuilder and became Mr. Universe at the age of 20. The California ex-governor has since shed his muscular physique but not before playing iconic movie roles such as Conan the Barbarian and the Terminator. When he isn't playing some of the most iconic muscle men roles in Hollywood, Mr. Universe has a notable and healthy sense of humor. When asked to comment on his height-all 6 feet and 2 inches of them, he said, "Most people really LOOK UP to me."
Bradley Cooper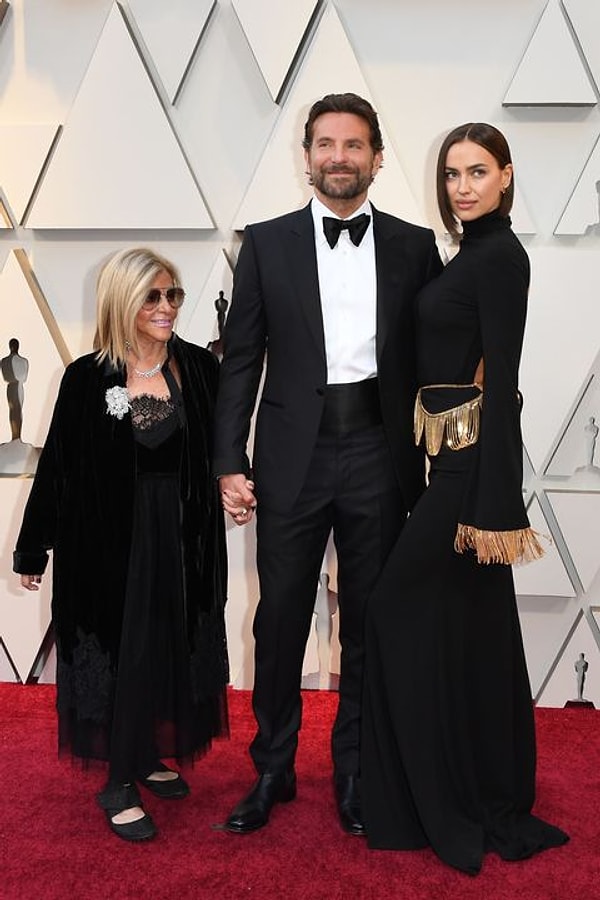 Height: 6'1" (185.42 cm)
Labeled as the "Sexiest Man Alive" in 2011 by People magazine, the statuesque hunk has won multiple awards for his serious acting roles but has also played self-deprecating parts, such as the handsome but sketchy teacher Phil Wenneck in The Hangover and doing voice work for Guardians of the Galaxy as Rocket Racoon. The A Star is Born actor is also known for doing charity work. He's also rather tall- coming into the list at 6 feet and an inch.
Chris Evans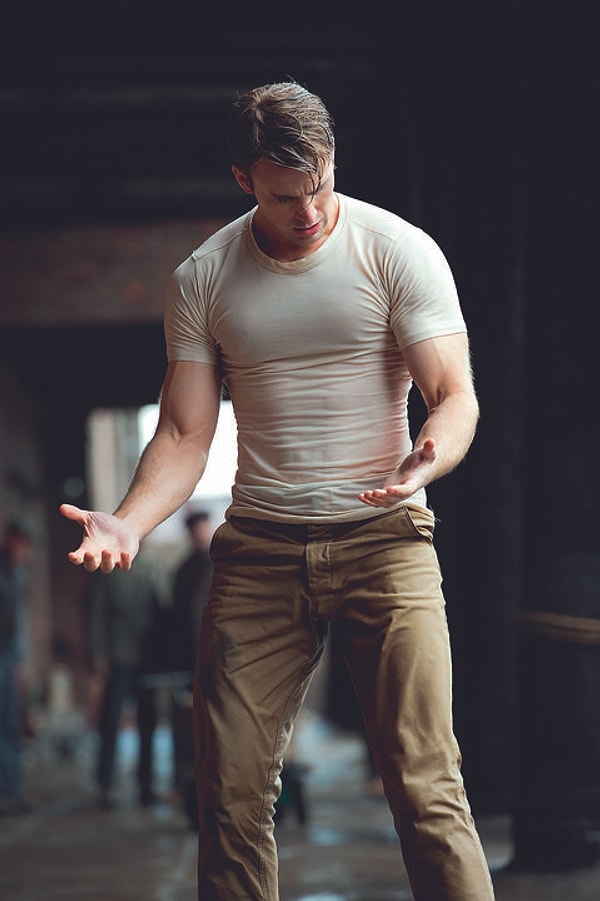 Height: 6'0" (182.88 cm)
Standing at an even 6'0", movie fans have expressed that the Captain America star looks much bigger on screen than in real life. The good-looking actor apparently knows how to roll with the punches, as they say, and good-naturedly quipped that fans could be disappointed if they see him in reality. Well, we couldn't disagree more, Chris!
Chris Hemsworth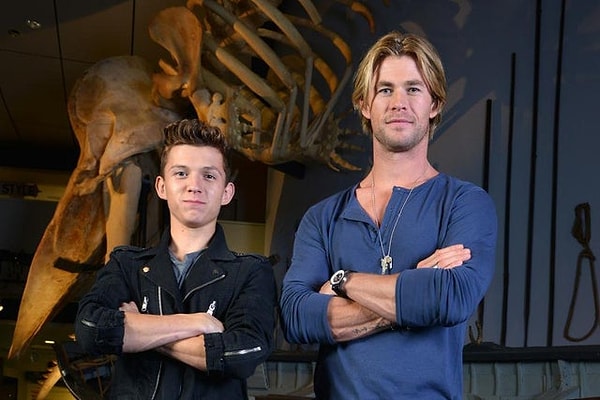 Height: 6'3" (190.50 cm)
Speaking of god-like, comic book and movie fans alike were delighted when Chris Hemsworth landed the role of Thor in the Avengers. While all three Hemsworth brothers- Chris, Liam, and Luke- are all notable actors, but Chris might have the most Asgardian features! He's also the tallest avenger, even coming in a full-inch taller than Loki, who incidentally, is also his on-screen brother, played by actor, Tom Hiddleston
Dwayne Johnson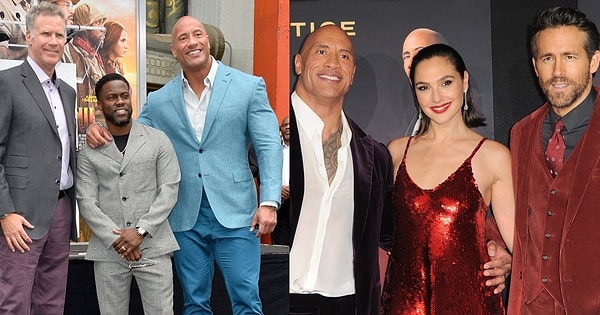 Height: 6'5" (195.58 cm)
Granted that Dwayne "The Rock" Johnson used to be a professional WWE wrestler before becoming a Hollywood actor (not that WWE doesn't involve acting!), the lovable thespian has all the qualifications of a good action star but seems to have found a unique niche for himself in playing tough-but-funny guy roles. It seems to come naturally though as when asked about his height, he ironically replied that he isn't that tall but instead uses 6 inch lifts in his sneakers! If his joke were to be believed, then he would only be 5 feet 9 inches.
Jason Momoa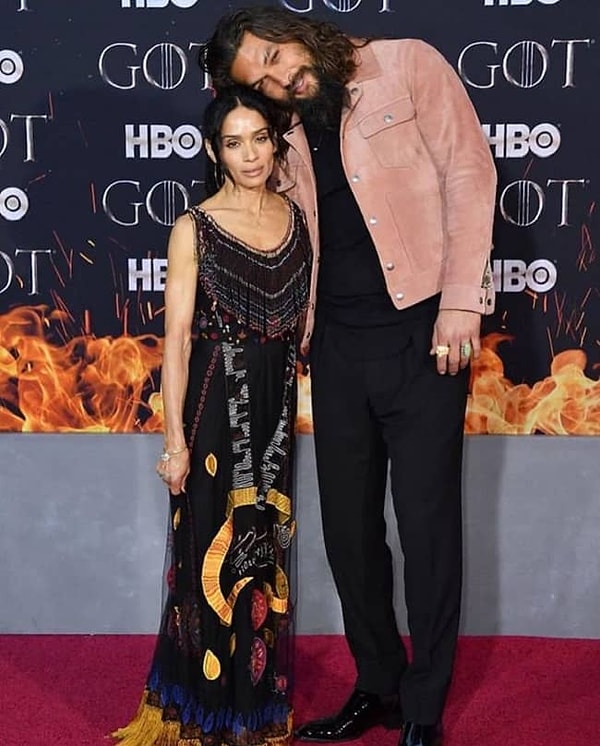 Height: 6'4" (193.04 cm)
The Hawaiian god-like hunk first gained attention when he played Khal Drogo in the award-winning series Game of Thrones. It's hard to miss this imposing character and many were disappointed when he was killed off early into the series. It's no surprise that the movie Aquaman became a worldwide blockbuster as Momoa has the looks and is a genuinely adorable character on and off the screen.
Justin Bieber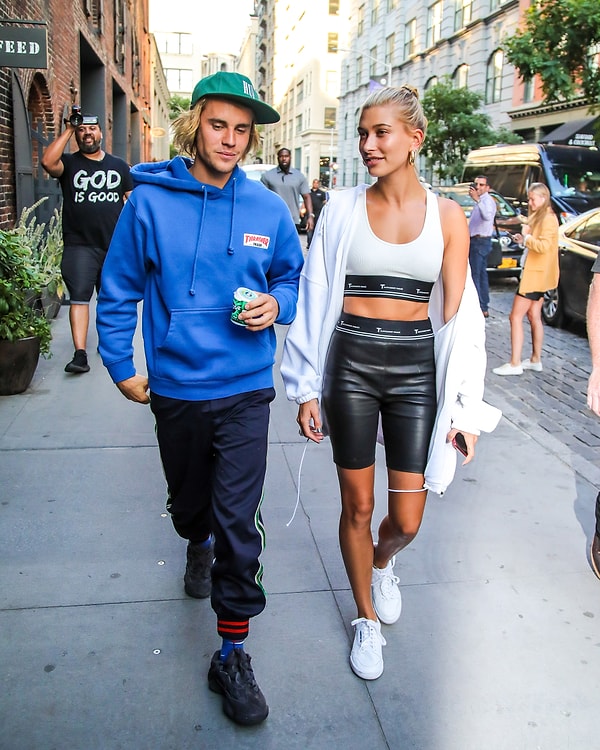 Height: 5'9" (175.26 cm)
Beebs, as he is sometimes called, has come a long way since he first appeared on YouTube when he was 12. Now all grown up at 5'9" and with substantial ink on his body, the Grammy Award winning singer is married to model Hailey. What makes his height fascinating, is that the public has seen him grow- literally- growth spurts and all. In fact, he was a full 5 inches shorter when he 18 years old and dating Selena Gomez
Kendall Jenner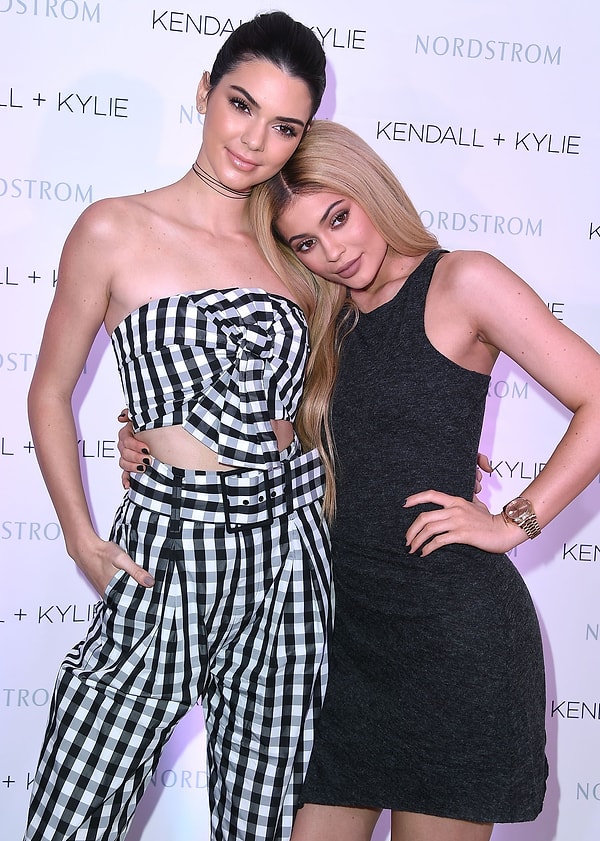 Height: 5'10" (177.80 cm)
Kendall Jenner rose to fame in the reality show Keeping up with the Kardashians and became one of the hottest models known for her slender figure. The 5'10" celebrity had her share of insecurities growing up alongside her more shapely sisters, confiding to US Weekly, As a teen, she reportedly expressed worry if she had to be sexy like her sisters, especially in light of her lanky frame. Kendal needn't worry, as she has more than proven that she can hold her own when it comes to her statuesque physique.
Khloe Kardashian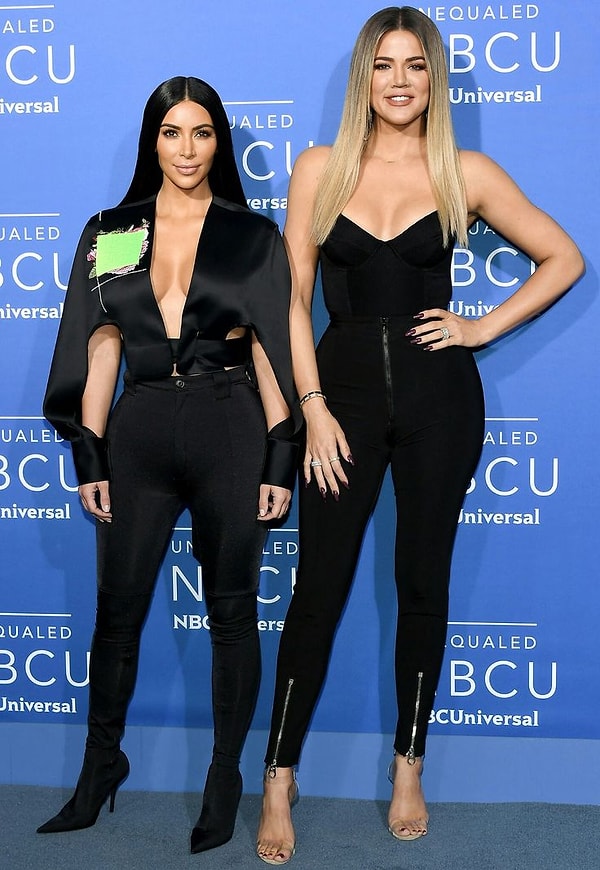 Height: 5'10" (177.80 cm)
Khloe ties with Kendall as the two tallest Kardashian sisters. It's so evident in almost every media shot when they are snapped up beside their equally successful sisters Kim and Kourtney. Standing at just two inches short of being a 6-footer, she once told US weekly that she does feel massive next to Kim and Kourtney as the two are no taller than 5 feet and two inches.
Rihanna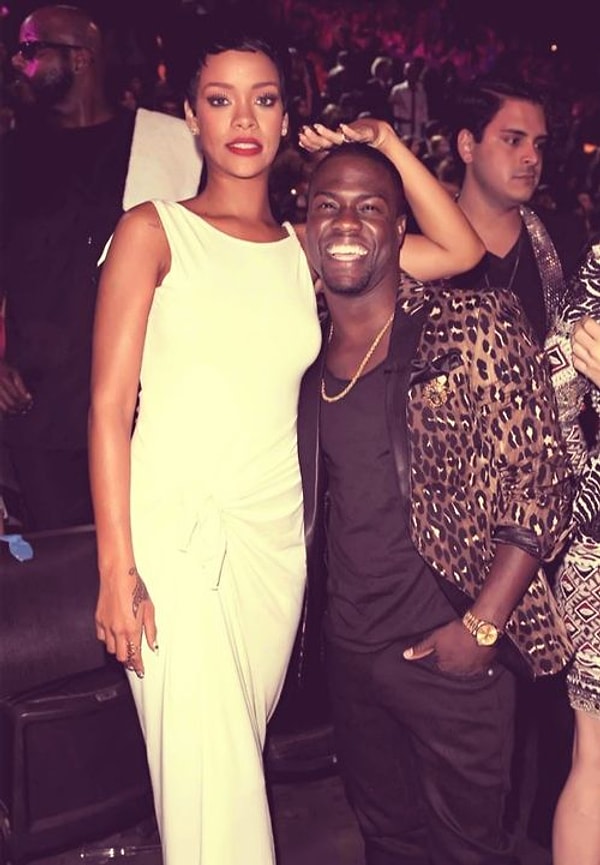 Height: 5'9" (175.26)
The Barbadian singer, actress, fashion designer, and businesswoman Rihanna takes all matters in stride, including her weight. The 5'9" mogul is keeping it real when she told Vogue that she accepts her body no matter what stage she's in- whether is particularly fat or thin, on that day.
Taylor Swift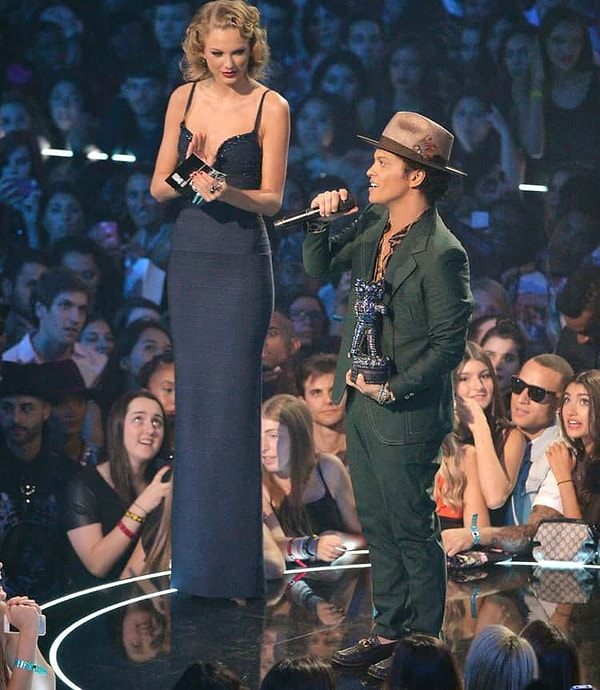 Height: 5'10" (177.80 cm)
Taller girls take issue with dating men much shorter than themselves but not the Grammy award-winning singer, Taylor Swift. She has been quoted as saying that she doesn't care if the guy she is dating is smaller or taller than her, as long as he is able to woo her off her feet.
Uma Thurman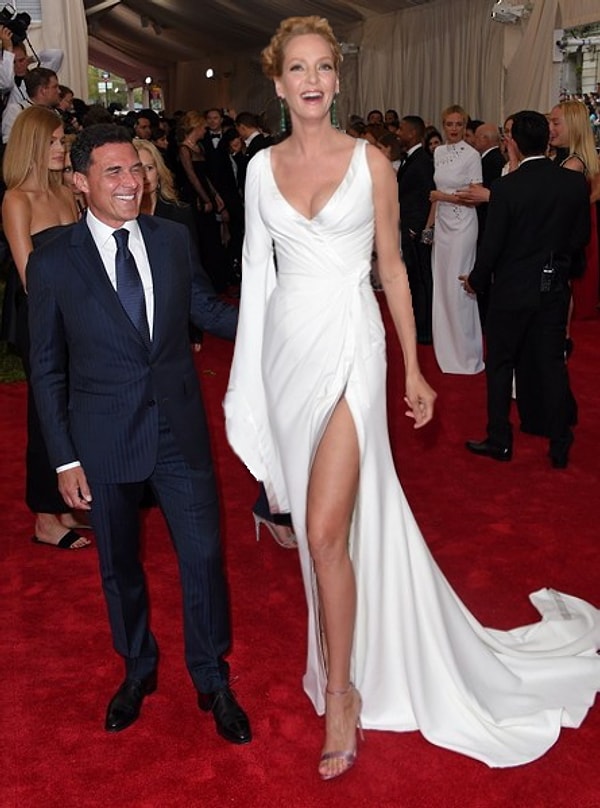 Height: 5'11" (180.34 cm)
Growing up as a taller-than-average female has its pros and cons. For the Pulp Fiction and Kill Bill badass actress Uma Thurman, it was awkward. Discussing the topic in an issue of The Sun, the actress revealed that aside from her height, she was also bothered by her awkwardly big feet. At 52, and a stellar acting career behind her, Uma, with any insecurities she may have, definitely carries herself well.
Zendaya Coleman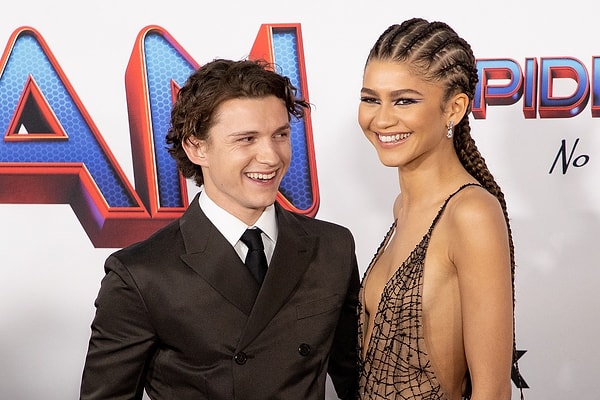 Height: 5'10" (177.80 cm)
"If you've got it, flaunt it!". One of the 100 most influential people in the world in 2022 according to Time magazine, the Disney child star confided her love for wearing stilettos to People Magazine. She was quoted as telling fans that people would always comment on her height and  she was committed to looking as tall as possible- while still looking good. Her net worth has caught up with her height, and is reportedly worth USD $15 million.
Scroll Down for Comments and Reactions