News
Sylvester Stallone Hits Netflix In 'Rambo (2008)' In May 2022
Sylvester Stallone Hits Netflix In 'Rambo (2008)' In May 2022
'Rambo' (also known as Rambo IV, John Rambo and Rambo: The Fight Continues) is a 2008 American action film directed by, written by and starring Sylvester Stallone. It is the first Rambo picture since the critical flop Rambo III (1988), and it stars Sylvester Stallone as Rambo and Julie Benz as Sarah Miller. It was released in theaters in 2008. Rambo: Last Blood was released in 2019 after it. Richard Crenna, who played Colonel Sam Trautman in the previous films and died in 2003, is honored in this film.
Rambo was theatrically released on January 25, 2008, to mixed reviews, with praise and criticism aimed at the film's violence, direction, plot, characters, and political commentary. It grossed $113.2 million worldwide against a production budget between $47.5–50 million. The film was followed by Rambo: Last Blood, released on September 20, 2019.
'Rambo' Release Date
'Rambo' is scheduled for release on Netflix on May 1st 2022 alongside the 2019 Rambo film series 'Rambo: Last Blood' which is a sequel of the film.
'Rambo' Trailer
Watch the official trailer of 'Rambo' here below:
'Rambo' Storyline
John Rambo, a Vietnam veteran, has survived many traumatic experiences in his life and has since retired to Thailand, where he spends his time hunting snakes for local entertainers and chauffeuring locals on his old PT boat.
Despite his best efforts to stay out of danger, a group of Christian human rights missionaries led by Michael Burnett and Sarah Miller approaches Rambo with the request to rent his boat in order to journey up the river to Burma. Burma has been a combat zone for nearly fifty years.
The Karen people of the region, who are primarily peasants and farmers, have been subjected to brutally repressive governance by the Burmese military and have struggled for survival on a daily basis.
Rambo accepts the offer after some internal deliberation and leads Michael, Sarah, and the other missionaries up the river. When the missionaries arrive in Karen village, they are caught up in a raid by the sadistic Major Pa Tee Tint and a group of Burmese army troops.
Tint and his men torture and murder a section of the villagers and missionaries, while the others are held captive. Concerned about their absence, the mission's minister rallies a crew of mercenaries and asks Rambo to take them on his boat because he knows their exact location. But Rambo can't stay behind: he joins the crew to free the survivors from Major Tint's hands in what could be one of his most dangerous missions ever.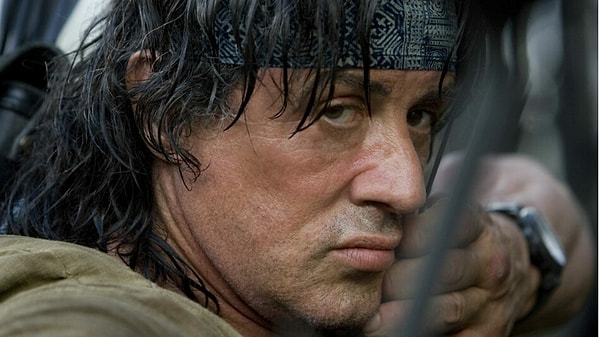 'Rambo' Cast And Characters
Sylvester Stallone as John Rambo

Julie Benz as Sarah Miller

Paul Schulze as Michael Burnett

Matthew Marsden as School Boy

Graham McTavish as Lewis

Rey Gallegos as Diaz

Tim Kang as En-Joo

Jake La Botz as Reese

Maung Maung Khin as Major Pa Tee Tint

Ken Howard as Rev. Arthur Marsh
Are you excited for the arrival of the 2008 film 'Rambo' on Netflix on May 1st, 2022? Let us know in the comment section below.
Scroll Down for Comments and Reactions