Suge Knight Net Worth: A Closer Look at Death Row's CEO's Downfall
News
>
Suge Knight Net Worth: A Closer Look at Death Row's CEO's Downfall
Not all stars are born rich and famous, and Suge Knight is one of them. And life is not always easy and chill for artists. They also face their own challenges and hardships every day. As in Suge's case, he started off with a humble beginning and was greeted by huge success in the 1990s. But life isn't always kind and he had his own share of troubles. Let's take a look at where Suge Knight's net worth is currently at. 
Former CEO and co-founder of Death Row music label

Former NFL player

His group was instrumental in bringing gangster rap to the mainstream in the 90s
What happened to Suge Knight's great success? Let's take a deeper look at his career and life.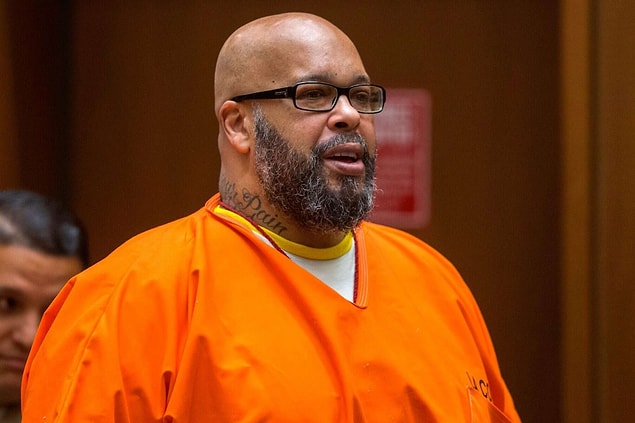 Early Life Before Music
Suge Knight was born in the name of Marion Hugh Knight Jr. He was the youngest of three children, and was born in Compton, California on April 19, 1965. Originally known as 'Sugar Bear,' he got the nickname 'Suge' from his father, a musician himself. He is the son of Maxine and Marion Knight Sr. Suge. The young Knight, like his father, starred at the University of Nevada, Las Vegas, where he was awarded an athletic scholarship.
After a brief stint in the NFL as a defensive lineman for the Los Angeles Rams, Knight went on to serve as a bodyguard for celebrities, including singer Bobby Brown. After establishing his own publishing firm in the late 1980s, Vanilla Ice utilized some of Knight's songs on his 1990 hit album To the Extreme, and the rapper reportedly signed over profits to him in a balcony meeting.
Death Row Records
Later on, Knight co-founded Death Row Records through Time Warner's Interscope subsidiary with producer and rapper Dr. Dre, who in 1992 put out his best-selling album The Chronic,. Death Row played a significant role in the rise of West Coast hip-hop in the 1990s thanks to extra hits including Snoop Dogg's 1993 album debut and the Above the Rim soundtrack.
Outside of the music business, Knight ran a car hydraulics company, founded the Club 662 nightclub in Las Vegas, and was well known for his charitable contributions to nearby Californian villages. However, there was much rumor and controversy surrounding Death Row, and police departments conducted inquiries into the label's alleged involvement in gang, drug, and racketeering-related crimes. With accusations involving the possession of weapons, assault, and attempted murder, as well as rumors that he utilized intimidation to close transactions, Knight himself had been put on probation numerous times.
After Mr. Knight was imprisoned for parole violations, Death Row Records started to break apart. Soon several of Death Row's most well-known musicians, most notably Dr. Dre, started to quit the company. Death Row produced an estimated $750 million in net income during its peak, selling over 150 million albums globally.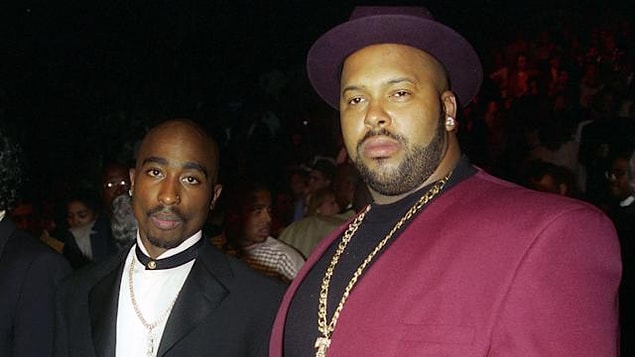 Selling Death Row Records
Suge was assessed a $6.5 million tax debt by the IRS in 2002. Suge declared bankruptcy on his own behalf in 2006. He claimed to have assets at the time that were worth between nothing and $50,000. He also stated that he owed more than $100 million in debt, but most of that came from a single $107 million judgment that was given to his business partner's ex-wife. Death Row was compelled to file for bankruptcy later that year as a result of these debts.
\
Then in 2009, he was forced to sell Death Row Records at an auction for $18 million. A business by the name of Wideawake Entertainment Group placed the highest bid. WIDEawake was ultimately purchased by New Solutions Financial Corp. of Canada. In 2012, New Solutions Financial Corp declared bankruptcy. A business called Entertainment One, popularly known as eOne, purchased the assets of Death Row in 2013. Hasbro, a toy manufacturer, purchased eOne in 2019. Hasbro sold The Blackstone Group, a major player in private equity, its music division in 2021, including Death Row's assets. 
The current owner of the trademark and intellectual property rights to 'Death Row Records' is Snoop Dogg who purchased it from the Blackstone Group for a confidential amount.
Suge Knight Net Worth
Event though he meet success in his early career, Suge Knight was faced with a lot of adversity. Suge Knight's current net worth is  $200 thousand. Considering his former glory, this is a minuscule amount in comparison.
Death Row Chronicles FULL Episode 1 - Suge Knight Partners With Dr. Dre To Change Hip Hop Forever