Steven Soderbergh's 2011 Drama Thriller 'Contagion' Arrives On Netflix This March
News
>
Steven Soderbergh's 2011 Drama Thriller 'Contagion' Arrives On Netflix This March
Award-winning filmmaker Steven Soderbergh arrives at Netflix with his global action thriller movie of 2011 'Contagion'. It is an American medical thriller film which depicts the rapid spread of a virus, inspired by the Swine flu pandemic in 2009.
This film is very timely with regards to the health condition that we are currently experiencing due to the coronavirus (CoVid 19) pandemic. The film has somehow a realization of our current situation that taught us how to survive, cope with and move forward with our lives.
'Contagion' Release Date and Trailer
'Contagion' will hit the platform on March 1st 2022. A Trailer is already available on Netflix official trailers, YouTube, and right down below.
'Contagion' Plot Summary
Beth Emhoff died of what appears to be the flu or some sort of virus shortly after returning from a business trip to Hong Kong. Later that day, her baby kid perished.
Mitch, on the other hand, appears to be immune. As a result, a dangerous illness spreads. For doctors and administrators in the United States of America.
Several days pass before anyone realizes the scope or severity of this new sickness, according to the Centers for Disease Control. They must first determine the type of virus in question before devising a strategy to battle it, which will most certainly take several months.
As the virus spreads to millions of individuals around the world, societal order begins to crumble as people panic.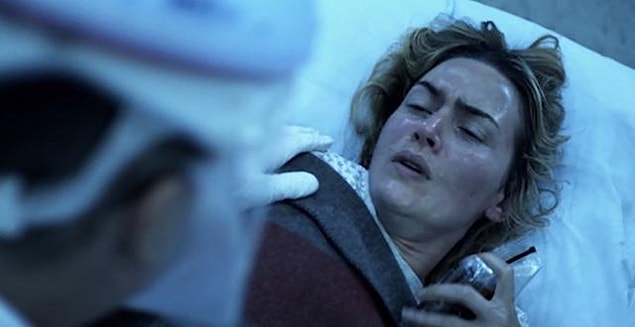 'Contagion' Cast Ensemble and Their Characters
Its ensemble cast includes: 
Marion Cotillard as Dr. Leonora Orantes, an epidemiologist with the World Health Organization
Matt Damon as Mitch Emhoff, an individual who is seen as one of the human faces of the supervirus following his wife and stepson's deaths.
Laurence Fishburne as Dr. Ellis Cheever,  a smart, competent physician who often epitomized a 'voice of reason'.
Jude Law as Alan Krumwiede, an ardent conspiracy theorist 
Gwyneth Paltrow as Beth Emhoff, one of the virus' first victims and the central figure in the detective process
Kate Winslet as Dr. Erin Mears, an Epidemic Intelligence Service officer
Bryan Cranston as Rear Admiral Lyle Haggerty, United States Public Health Service Commissioned Corps
Jennifer Ehle as Dr. Ally Hextall, a research scientist with the Centers for Disease Control and Prevention
Elliott Gould as Dr. Ian Sussman, a scientist at the University of California San Francisco
Chin Han as Sun Feng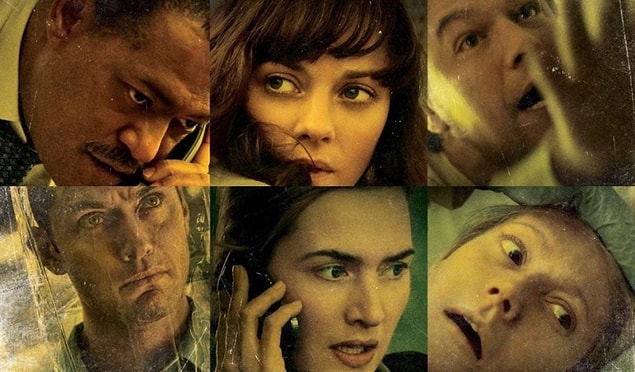 'Contagion' Production and Box Office Update
Contagion premiered at the 68th Venice International Film Festival in Venice, Italy, on September 3, 2011, and received a wider distribution on September 9. Contagion was screened in 3,222 theaters across the United States and Canada, with 254 IMAX screenings.
Contagion earned $23.1 million in its first week of release, making it the highest-grossing film of all time. Contagion did well the following weekend as well, grossing $14.5 million. The third week's box office dropped by 40%, bringing the total to $8.7 million. Contagion had plummeted to ninth place at the box office with $5 million in its fourth week, and the number of theaters had shrunk to 2,744. On December 15, 2011, the film's theatrical run came to an end, with a total domestic gross of $75.6 million.
Are you looking forward to seeing 'Contagion' on March 1st on Netflix? Let us know your thoughts through the comment section below.