'Single's Inferno' Returns for Season Two On Netflix with a New Lot of Singles
Netflix recently revealed that its reality-variety show, Single's Inferno, will return to the screens this December. The series debuted on the streamer in December 2021 with eight episodes for the first season. 
Single's Inferno has, over the last season, managed scores of 7.9 and 7.1 out of 10 stars on MyDramaList and IMDb, respectively. The series has also been nominated for Baeksang Arts Awards for Best TV Entertainment Program.
Netflix renewed Single's Inferno for season two in April 2022, which is scheduled to debut this month.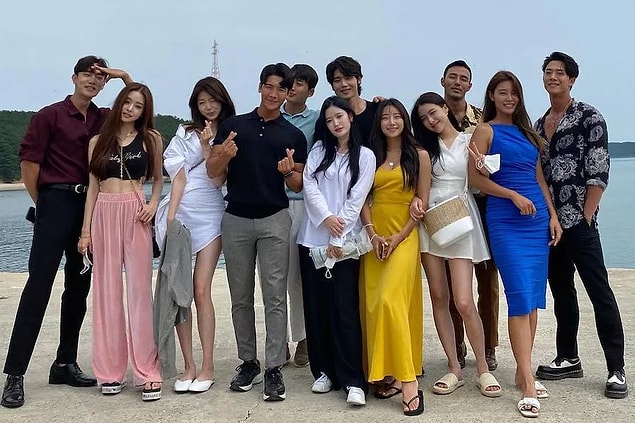 What's the Storyline for 'Single's Inferno' Season Two?
Single's Inferno is a reality-dating show following a group of singles searching for love on Inferno Island. As seen in the first season, the participants aren't allowed to tell their careers, profession, or ages. 
Inferno Island boasts plenty of luxurious hotels that every participant wishes to enjoy with their newly found partner. 
The upcoming season welcomes fresh contestants with more exciting and sexier dating scenes. Since they cannot access the outside world, the Inferno islanders must find food and necessities within the island. 
The rule not to disclose one's age, career, and profession remain untouched, no matter how deep the feelings grow. The contestants must endure several challenges to reach the luxurious resort, Paradise.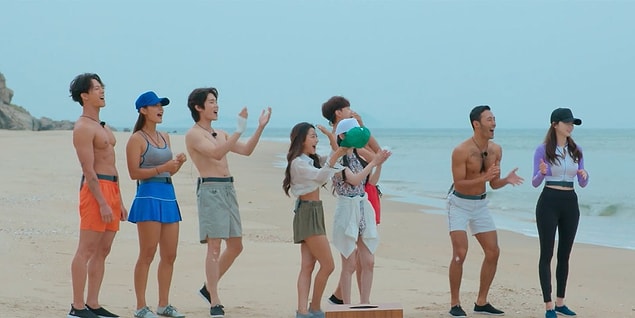 What's in the Trailer for 'Single's Inferno' Season Two?
It's been three weeks since Netflix revealed the official trailer for Single's Inferno season two, and the fans cannot keep calm. 
The trailer runs for 2 minutes and is in the Korean language, showcasing the ups and downs of the single's experience in Inferno Island. The main goal is to enter the lavish Paradise hotel.
Who Creates 'Single's Inferno'?
Single's Inferno is created by Kim Na-Hyun and Kim Jae-won, alongside directors Lee Jeong-Hwa and Ji Hyun-sook. 
The show is a co-project of Netflix, JTBC, and Shijak companies, with Kim Su-a as the producer.
Who are the Contestants for Single's Inferno Season Two?
Season two will see the return of the MC panel, comprising Hanhae, Hong JinKyung, Lee Da Hee, and Super Junior's Kyuhyun. 
Netflix is yet to reveal the names of the contestants for season two.
When is 'Single's Inferno' Season Two Coming Out?
Season two of Single's Inferno will launch on Tuesday, December 13th 2022, on Netflix. 
The show joins other Netflix-Korean hit shows, such as Squid Game and All of Us Are Dead.