News
Shahmaran Netflix: Cast, Trailer, Plot, and Everything About The "Hissing" Drama
Shahmaran Netflix: Cast, Trailer, Plot, and Everything About The "Hissing" Drama
Netflix now offers a new Turkish drama that surely awakens the fictional heart of its viewers. Shahmaran is a story of a half-snake half-human creature also known as the Queen Serpent that falls in love with an ordinary human. It will revolve around the story of forbidden love and the taste of revenge after a betrayal. Shahmaran hooked the attention of audiences because of its strong storyline and fantasy romance mystery genre. So should you watch it? And what can you expect from this new hissing story of love and revenge?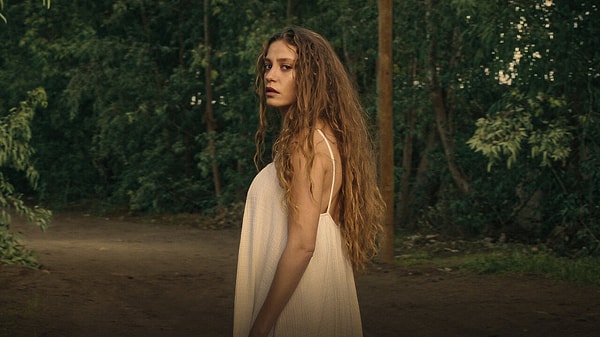 What is Shahmaran?
For those who don't know, Shahmaran originally came from Persia. It is a mythical creature that according to legend is half-snake and half-human. 'Shah' refers to the king while 'Ma' means the snake, therefore Shahmaran translates as the King of Snake.
But as urban legend narrates the story, another genre claimed that Shahmaran is known as a Queen of Serpents for she is a half-woman. The Netflix Turkish drama was inspired by the mythical story of a man who accidentally enters the realm of Shahmaran and falls in love with her. But the supposed love story goes into a betrayal and revenge when he happens to expose the secret of the realm leading to the death of the Shahmaran.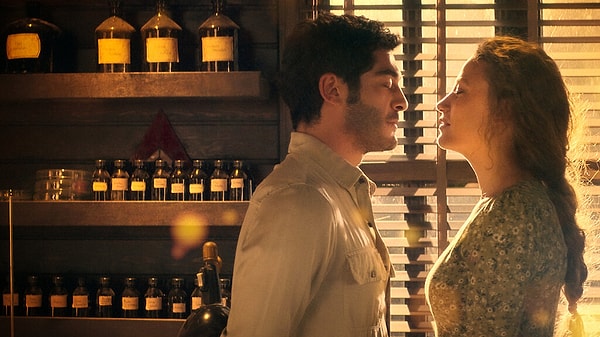 Shahmaran Plot Summary
Following the myth of the Shahmaran that talks about revenge and betrayal the new Netflix drama will surely awaken your love of mythology and historical fiction.
In the myth, a man named Camsap fell in love with Shahmaran but happened to betray her when he exposed the realm to save the sultan's life. A grand vizier of the palace also promised Camsap not to harm Shahmaran but failed to keep his words that put their situation into more complications. Lilith, Shahmaran's sister, already warned her about the danger of Camsap but her love for the human conquered her. As the royal guard captured Shamaran, Lilith was triggered by her hatred and anger that she planned to kill Camsap. Upon hearing her sister's plans Shahmaran decided to lock Lilith in the darkest depths of a well in the castle of Anavarza. 
With this Lilith's hatred of humans grows even more and vows to take her revenge. Only a prophecy can stop her from taking over the entire humankind wherein a destined human should fall in love with a half-human and half-snake creature that will sacrifice herself for love.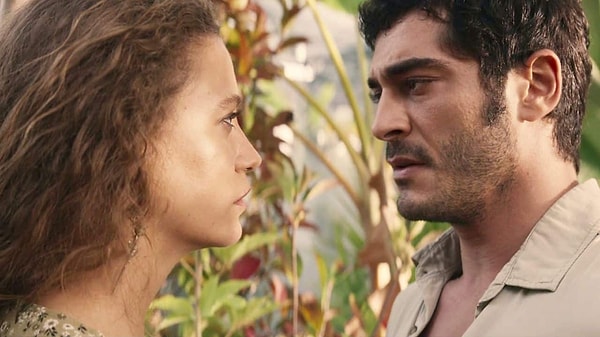 Shahsu came to Adana for her studies and took this opportunity to visit and reunite with her grandfather who abandoned her mother before. As Davut Demir her grandfather came from the bloodline of Camsap this makes  Shahsu the chosen one. Even Davut does not like the idea of Shahsu getting back to the place her arrival was awaited by the family of basilisks, demons that are half-humans and half-snakes who believed that Shahsu is the key to bringing peace between their kind and human. 
They are all excited about the arrival of Shahsu except for Maran, a basilisk who hates the idea of forcing himself to fall in love in the name of prophecy. As the prophecy dictates he is also the chosen basilisk that will end up with Shahsu and will break the curse of Lilith. With their union, it is believed that peace will be granted in both worlds together with the rebirth of Shahmaran.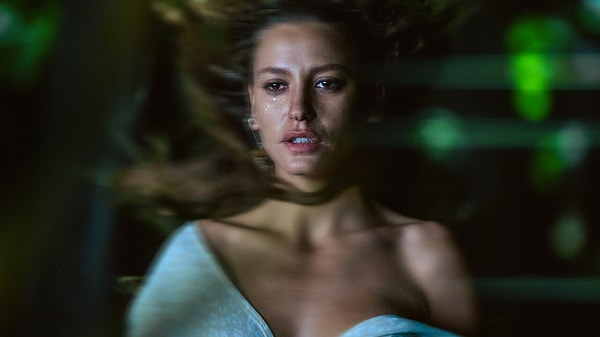 What to expect in Netflix Shahmaran?
Not just a plot-twisting story of a supernatural thriller, the new Turkish drama will give you a new Netflix experience in appreciating folklore and local myth. With the Netflix production, you can expect a visual shine, undying casting, and realistic visuals from the drama. A series of fantasy, adventure, mystery, thriller, drama, and romance.
As Shahsu only aims to reunite and confront her grandfather, she doesn't know that she will be stuck in a destined prophecy and an old myth of the legend of Shahmaran. Upon knowing the truth about his grandfather she will also reveal memories that were already buried a long time ago. Upon her arrival in the Mar community, she will be finding the answers behind the dreams that have been hunting her for years.
Cast and Lead Characters
As many have been waiting for this new Turkish drama we will also be expecting exceptional artists to portray the characters. 
Serenay Sarikaya, a Turkish actress and model will portray the character of Shasu. She started acting when she was fourteen and made her debut in the movie Saskin and Plajda. Her late TV series MedCezir (The Tisse) was a hit with younger audiences that made her the new top artist of the year. 
Burak Deniz portrays the character of Maran, a Turkish actor and model. He is famous for his leading portrayal of Murat Sarsilmaz in the television series Ask Laftan Anlamaz. Recently he became popular on social media like Facebook, Twitter, and Instagram. With his masculine and broad figure, there is no doubt that he indeed may gather the public's attention. 
Aside from them, there are a lot of stunning casts that will be in the series. Below is the list of big stars that we will expect on Netflix. 
•Mustafa Ugurlu as Davut 
•Mahir Gunsiray as Ural 
•Mert Ramazan as Demir 
•Hakan Karahan as Lakmu 
•Elif Nur Kerkuk as Medine 
•Mehmet Bilge Aslan as Salih 
•Berfu Halisdemir as Diba 
•Nilay Erdonmez as Hare 
•Nil Sude Albayrak as Bike 
•Mert Dogan as Arun 
•Ece Ertez as Lilith 
•Ebru Ozkan as Cavges 
•Ayse Lebriz Berken as Tutku 
•Ekin Gokgoz aa Mirac 
The series was created by Director Umur Turagay and Bertan Basaran together with their screenwriter Pinar Burut and fans are ecstatic to finally see Shahmaran on Netflix.
Shahmaran | Official Trailer | Netflix
Scroll Down for Comments and Reactions