'Sex Education': Why Tanya Reynolds Exited Netflix's Top TV Series
Tanya Reynolds, one of Sex Education's favorite characters, won't be returning to the show's fourth run. Find out why.
Tanya Reynolds in 'Sex Education'
Since debuting in 2019, the teen comedy-drama series Sex Education has garnered a huge following and labeled one of the most watched shows on Netflix. It has a whooping rating of 95% on Rotten Tomatoes, 8.4/10 on IMDb and 95% on Google Reviews. 
However, despite the show's raving success, fans have had to bid au revoir to some relatable personas, including Patricia Allison, Simone Ashley and now Tanya Reynolds.
Sex Education has run for three seasons and is destined to air its fourth season, but Reynolds, known for her role as Lily, won't return. 
Reynolds' Lily is an alien enthusiast who writes alien erotica, which she reveals to her close loved ones. Lily goes through a self-discovery journey throughout the show's three-year run, including finding out that she's bisexual after sharing a kiss with Ola (Patricia Allison) in season 2. Lily grew close to Ola so that she could open up about her love for aliens and galaxies.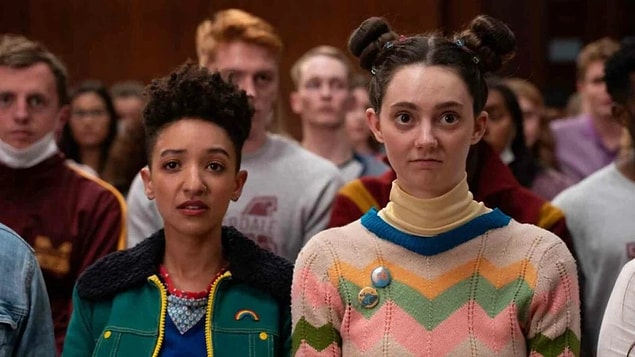 Why Did Tanya Reynolds Leave 'Sex Education'?
After her impactful presence on the show, Reynolds confirms that she'd be following suit, after the departure of two other castmates, Patricia Allison and Simone Ashley, who played Ola and Olivia. 
The 30-year-old mentioned in an interview with Radio Times that her exit from the show is a natural progression. "In a successful show with many characters and an A-list cast, it's natural for some older characters to depart, making way for newer ones. This is the way these things go."
Reynolds expressed her immense love for the series and her character, adding that three seasons was the ultimate amount for her.
What is Next for Tanya Reynolds?
The emerging actress sets to star in HBO's The Baby, a comedy horror mystery series. You can also catch her on BBC's Dodger series. Her other upcoming films include Everybody Dies… Sometimes, X to X and Harold and the Purple Crayon. 
It's a bright future for the English actress.