News
Seth MacFarlane's 'Family Guy' Celebrates 400th Episode: How Has it Managed to Survive This Far?
Seth MacFarlane's 'Family Guy' Celebrates 400th Episode: How Has it Managed to Survive This Far?
The skittish unorthodox animated TV series Family Guy celebrates its 21st season and 400th episode and still counting! 
Though the Seth MacFarlane creation has successfully cracked up the audience over the decades by trolling celebrities, films, cultures, religions, political ideologies and bizarre pop culture references, there still can't miss one or two comments from those whose toes have been trodden on. 
So how do MacFarlane and his team manage to escape the wrath of offended viewers? Here's what they had to say.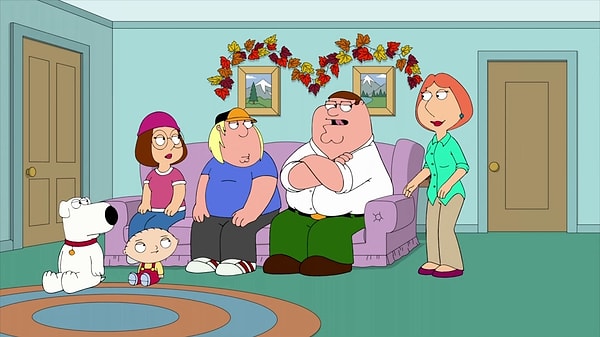 Seth MacFarlane and His Team Talk About 'Family Guy'
MacFarlane and his co-showrunners Alec Sulkin and Rich Appel talked about Family Guy being pulled off the air several times due to its overly satirical content. During an interview with Hollywood Reporter, they mentioned that FOX initially canceled the show because of a decline in ratings, but audience demand resurrected the series twice. 
Alec Sulkin praised the show's writers for their funny and edgy stuff whilst adding that Family Guy's animated nature protects it from an enormous online backlash and possibly cancelation. 
Rich Appel also stated, "I think people's outrage and willingness to take offense at anything is different when the characters are animated."
'I don't think I've come across a single person outside social media who are really upset about the state of edgy comedy. If anything, I hear about the opposite. People want to laugh," said MacFarlane.
'Family Guy' Synopsis
The animated sitcom first premiered in 1999, featuring the dysfunctional Griffin family comprising Peter Griffin, the dad; Lois, the mom; Chris, the eldest son; Meg, the daughter; Stewie, the baby and Brian, the talking family dog. 
Each episode covers grotesque events and bizarre parodies, spanning different topics. 
Family Guy boasts a talented voice cast, including MacFarlane voicing Peter Griffin, Stewie and Glenn Quagmire; Seth Green as Chris Griffin and Neil Goldman; Alex Borstein as Lois, Mila Kunis as Meg, Patrick Warburton as Joe Swanson and Jennifer Tilly as Bonnie Swanson.
Scroll Down for Comments and Reactions