News
Sean Penn Net Worth: His Career, Awards and Success Facts
Sean Penn Net Worth: His Career, Awards and Success Facts
Sean Penn is one of the most talented film performers of his generation. His moving and intense performances have earned him 71 awards in his 48 years as an actor. He has drawn much media attention for his political and social activism as much as for his tempestuous romantic life.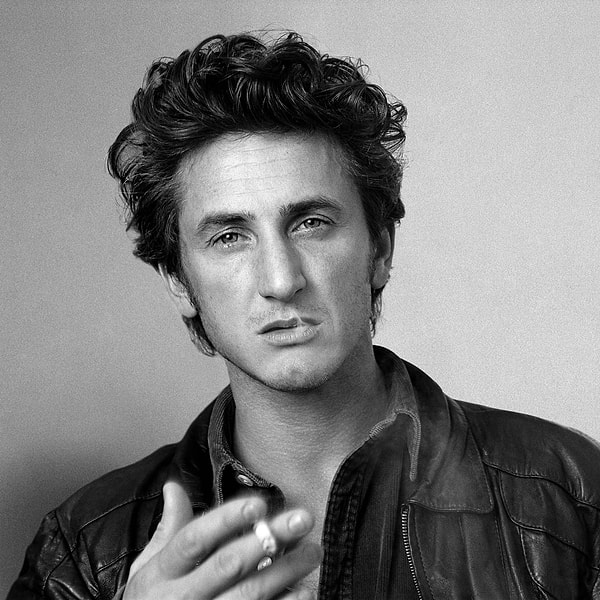 Early Life and Career
Sean Justin Penn was born in Los Angeles, California on August 17, 1960, and is the son of actress Eileen Ryan and director, actor, and writer Leo Penn. His first big screen appearance was in 1981's 'Taps' but is more famous for his portrayal of Jeff Spicoli- a carefree stoner and surfer in 'Fast Times at Richmond High.' 
He would appear in five other movies, but his performance as Andrew Daulton Lee in director John Schlesinger's spy drama film 'The Falcon and the Snowman' would cement his reputation as a serious young actor. He would follow up with another brilliant performance alongside Christopher Walken in 'At Close Range'. 
His marriage to pop icon Madonna in 1985 would be the beginning of his reputation as a temperamental actor. Several members of the press filed assault and battery charges against Penn after he swung at them for taking their pictures without permission. His partnership with Madonna would also produce perhaps the actor's weakest film performance. 'Shanghai Surprise' saw Penn portraying a down-on-his-luck con-man struggling to sell glow-in-the-dark neckties in Shanghai. He co-starred with Madonna and the movie was savaged by the critics.
Penn would follow the misstep with a convincing performance as a hot-headed young cop in 'Colors.' The movie was well-received by critics and earned over $46 million in its domestic release. 'Casualties of War' and 'We're No Angels' (opposite Robert de Niro) would be the last movies the actor would film in the 80s. He would welcome the next decade with a string of powerful performances, particularly in the movies 'Carlito's Way,' 'Dead Man Walking,' and 'The Thin Red Line.'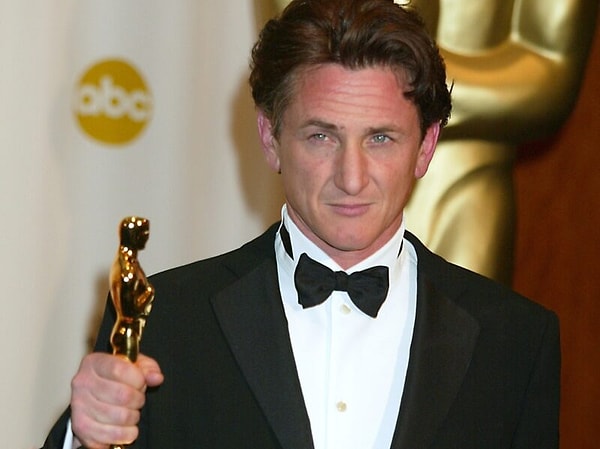 With almost half a century of working as an actor, Penn has received quite a number of nominations and has won an awful lot of them. Here's a list of some of the actor's awards and achievements:
Los Angeles Film Critics Association Awards - Best Actor, 'Bad Boys' (1983)
     - Best Actor, '21 Grams' (2003)
     - Best Actor, 'Mystic River' (2003)   
     - Best Actor, 'Milk' (2008)        
Berlin International Film Festival - Best Actor, 'Dead Man Walking' (1995)

Film Independent Spirit Awards - Best Male Lead, 'Dead Man Walking' (1995)

Cannes Film Festival - Best Actor, 'She's so Lovely' (1997)                     

Golden Globes - Best Performance by an Actor in a Motion Picture - Drama, 'Mystic River' (2003)

Vancouver Film Critics Circle - Best Actor, Mystic River, (2003) 

Venice Film Festival - Best Actor, '21 Grams' (2003)

Academy Awards - Best Actor in a Leading Role, 'Mystic River' (2003)
     - Best Performance by an Actor in a Leading Role, 'Milk' (2008)
Sao Paolo International Film Festival - Best Foreign Feature, 'Into the Wild' (2007)

Screen Actors Guild Awards - Outstanding Performance by a Male Actor in a Leading Role, 'Milk' (2008)

Zurich Film Festival - Best Actor, 'Milk' (2008)
     - Golden Icon Award (2011)
BAFTA/La Britannia Awards - Excellence in film (2008)

Dubai International Film Festival - Lifetime Achievement Award (2010)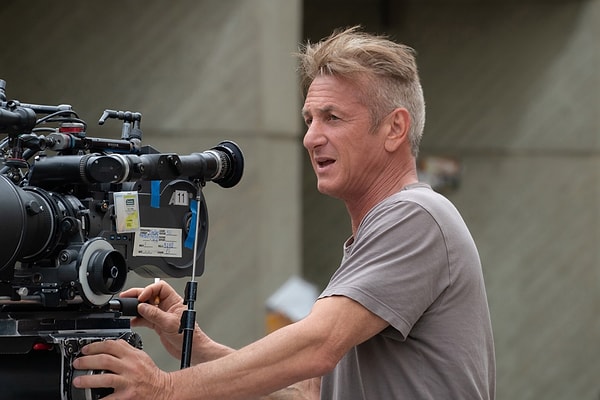 Behind the Camera
Penn would make his directorial debut in 1991 with the movie, 'The Indian Runner.' He would also lend his talent to directing music videos such as Shania Twain's 'Dance with the One that Brought You' and Peter Gabriel's 'The Barry Williams Show.'
An avowed music fan, Penn would tap Pearl Jam's Eddie Vedder for the soundtrack of 'Into the Wild', a movie based on the life of Christopher McCandless, a 19-year-old son of wealthy parents who decides to rid himself of his possessions to live in the Alaskan wilderness. 
His directorial resumè also includes 'The Crossing Guard', 'The Pledge', and 'The Last Face.'
In March 2018, Penn released his first novel, 'Bob Honey Who Just Do Stuff.' He would later announce that he no longer has an interest in films and that he would strictly concentrate on being a writer.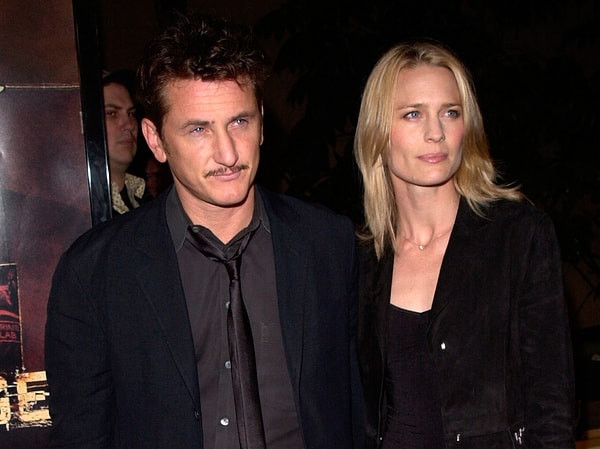 Relationships, Activism, Net Worth
Penn has had his share of negative tabloid headlines in the 80s. His reputation as an off-screen bad boy is well-documented. His relationship with the pop diva Madonna was probably the most toxic- it would result in assault and battery charges hurled against Penn by paparazzi photographers. Madonna would file for divorce amidst rumors of domestic abuse. The singer would withdraw an assault complaint against the actor after an incident in their Malibu home.
Penn's name would be romantically linked to Robin Wright (whom he would marry and have two kids with before splitting for good in 2010), the singer Jewel, and Charlize Theron. Penn would marry the Australian actress Leila George in 2020 after a four-year relationship but would split a year later when George filed for divorce.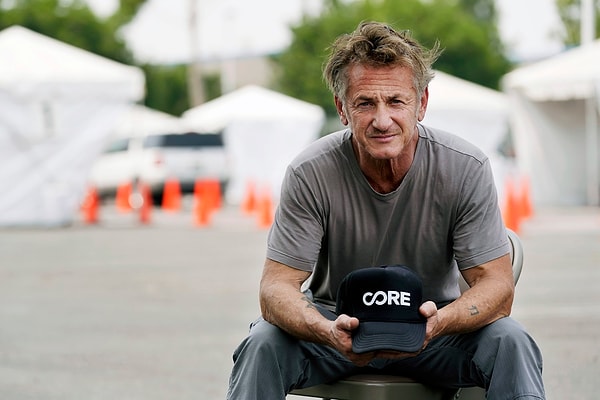 Sean Penn is known for supporting numerous political and social causes. He supports same-sex marriage and was active in relief operations in 2005 for Hurricane Katrina victims. He received the Peace Summit Award in 2012 for founding J/P Haitian Relief Organization which operated a 55,000 operation camp following the 2010 Haiti earthquake. The organization has since been re-named CORE which stands for Community Organized Relief Effort. CORE also aided in administering free COVID-19 tests in the U.S. at the height of the pandemic. 
More recently, he was in the news for his controversial interview with Sinaloa Cartel boss Joaquin 'El Chapo' Guzmán before his arrest.
Net Worth
Sean Penn's current net worth is $70 million. His net worth was much higher when he married Robin Wright. Penn reportedly paid Wright $50 million in the divorce settlement.
Scroll Down for Comments and Reactions