News
Ryan Reynolds on New Netflix Collaboration: 'The Adam Project'
Ryan Reynolds on New Netflix Collaboration: 'The Adam Project'
In the trailer for Netflix's The Adam Project, past meets future in a sci-fi adventure film from director Shawn Levy ('Stranger Things,' Free Guy) that harkens back to the Amblin days.
'A time-traveling pilot partners up with his younger self and his late father to come to terms with his past while protecting the future,' according to the film, which will be released on Netflix on March 11.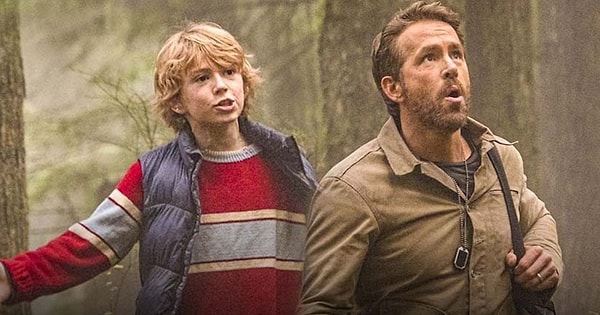 Things You Need to Know About 'The Adam Project'
'The Adam Project' is a familiar genre for star Ryan Reynolds as an action-packed thriller with a sardonic hero at its core. 
Reynolds portrays Adam Reed, a warrior from the year 2050 who journeys back in time to find his true love, Laura (Zoe Saldana), in the year 2022. Adam meets an odd company in his 12-year-old self in the past (Walker Scobell). 
During their time together, the two Adams learn crucial lessons, particularly about their attitudes toward their father (Mark Ruffalo), whose death in 2021 is still fresh in the minds of young Adam but has festered into a source of anger for the elder Adam.
Along with all of its attacks, 'The Adam Project' will deliver an emotional hit. And, when the main film is released on Netflix, you won't even have to leave your couch to watch it.
Cast and Other Details
The cast of the film is jam-packed with A-list stars with extensive action-movie experience. Reynolds, Saldana, and Ruffalo have all previously acted in big sci-fi action films, while Jennifer Garner plays Adam's mother.
Skydance's in-house division worked on the project alongside Levy's 21 Laps banner and Reynolds' producing business Maximum Effort. 
The initiative is also the first to be part of The Group Effort Initiative, a collaboration between Maximum Effort and Blake Lively's B for Effort, and is the first of its kind. The film was shot in Reynold's birthplace of Vancouver, British Columbia, and viewers with keen eyes will spot a few familiar locales in the teaser.
'The Adam Project' is almost here, with its online premiere set for March 11 at midnight PST — so make sure your Netflix subscription is active. Let us know what you think about this new Netflix film!
Scroll Down for Comments and Reactions