Rihanna's Relationship with Her Parents: A Revelation
News
>
Rihanna's Relationship with Her Parents: A Revelation
Just like other human beings, we cannot exclude the fact that even the stars, though shining their brightest in their spotlights, hide a story that everybody can relate to. No exception to grief and lifelong challenges, this article will tackle the not-so-perfect life of one of the most successful musicians in the music industry. She goes by the name Rihanna.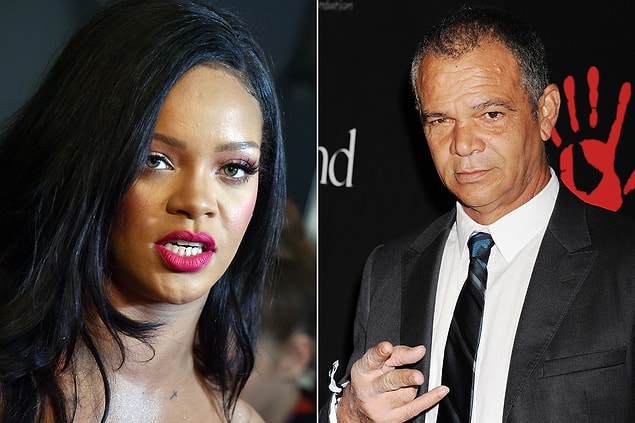 Rihanna, or Robyn Rihanna Fenty in real life, was first introduced to the industry as a 17-year old star with her first ever release, Music of the Sun. CEO Jay-Z of Def Jam Records was then hooked by the young artist, offering her a contract under his label, which the young artist apparently signed in 2005.
Then, after selling over 250 million records and winning nine Grammy Awards, Rihanna became one of the record-breaking artists. Her competency does not only remain in the music industry; she also has her own fashion industry mogul and is an entrepreneur. However, Rihanna humbly claims that her success is not about her alone, as she ensures that one of the most significant factors that shaped her achievements is her parents.
Who are Rihanna's Parents?
On February 20, 1988, Monica Braithwaite gave birth to Rihanna in Saint Michael, Barbados. The star was not born rich but had a decent life together with her mother, who at that time worked as an accountant, while her father, Roland Fenty, worked as a warehouse supervisor. However, despite having a stable job and an income sufficient to sustain the family, Roland is an abusive husband.
Most of the time, young Rihanna would witness her father hitting her mother and would sometimes try to prevent him from reaching more range. To Rihanna, her mother is the strongest person that ever existed. It was she who was the reason for the making of Rihanna's cosmetic line, Fenty Beauty.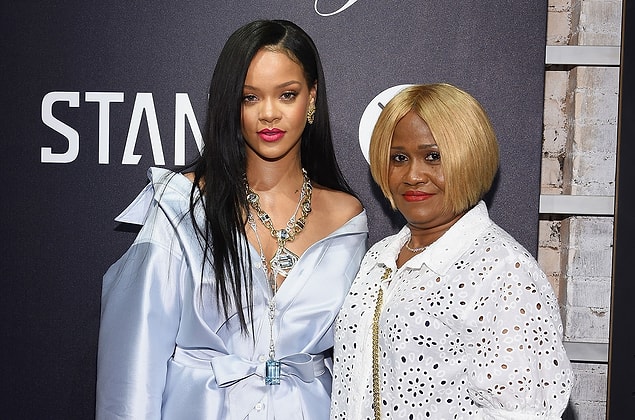 Rihanna's Father's Drug Addiction Led to Divorce
At times, Rihanna would enjoy her father's company. He trained her to swim, ride a bike, and in return, she would help him sell clothes, but it would sometimes come to the point that she would taste her father's anger and that she would receive his forceful slaps.
According to some sources, since his younger days, Roland has been a troubled young man. He used half of his salary on alcohol and drugs until there was not enough left for basic necessities. This inappropriate behavior by Roland fueled his divorce from Rihanna's mom. As to Monica, she didn't want Rihanna to face all the troubles in life, therefore she insisted on the divorce.
Growing up, Rihanna came to hate her father so much, especially upon learning that he had been living with another woman and children after he left. The change that was created after Roland left is not faced easily by Monica and the then-young Rihanna. Their relationship became civil again when she reached fame. But then again, their relationship was breached after Rihanna sent him home for being drunk on her 2008 North American Tour. This made a further mess as he acted up and gave false information to the press about Chris Brown's alleged assault on his daughter.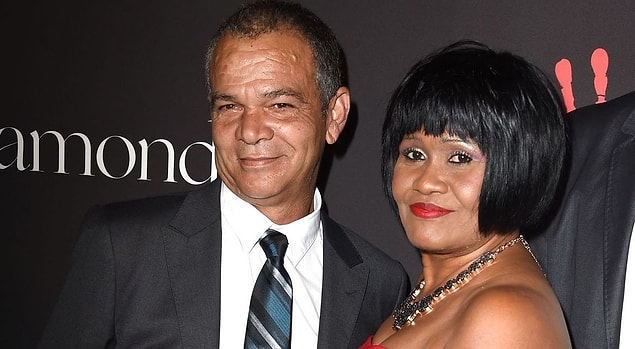 In 2013, Rihanna and Ronald reconciled, putting him behind bars to be saved from jail. Yet again, in 2014, she was thrown out of her Diamond Ball for being drunk and embarrassing Rihanna. Yet in June 2016, she purchased a mansion for her father located in Barbados. And in late 2018, they were spotted in pairs as they attended her maternal grandfather's 90th birthday celebration.
With all this reconciliation, another betrayal happened, forcing Rihanna to take him to court as his father eagerly used her name to close his business deals. It was in July 2019 when the case was announced to be presented before the jury in the month of June 2022. Furthermore, the suit will determine who has the legal ownership and use of Fenty. According to sources, it was Ronald who founded Fenty Entertainment in 2017, while Rihanna trademarked the name after she started using it in her business.
In 2020, Roland confirmed during an interview with The Sun that he had contracted COVID-19 and had recovered. During his hospital days, he said that Rihanna always checked on her and even sent him a ventilator.
"She's going to be a good mom,"
Even though their relationship is full of ups and downs, Roland admitted in an interview his belief that Rihhana will be a good mom. Rihanna's pregnancy was revealed by showing off her baby bump on her stroll together with her boyfriend ASAP Rocky in Harlem in the late January of 2022.
'Rihanna always said that she wanted children...' 'She's going to be a good mom,' said Roland in an interview. He also admitted to liking Rocky. They were said to have met in December 2020 and claimed to be impressed by the rapper.
Rihanna's Forgiveness
It is very exceptional to see how a daughter continuously forgives a father who made her life miserable as it already is. But Rihanna, the undying star, became so loyal to her commitment not only to the music industry but also to her parents. Most people would tire of a parent's challenges and misconduct; abusing you and your mother, doing drugs, leaving and starting a new family, ruining your career, and making your life a living hell.This, however, does not prevent Rihanna from becoming the star herself, rather than just aspiring to be one.It was indeed true that her parents became a great factor in her success. She was challenged for a very long time, but she continued being so forgiving, and that made her deserve all the good things she owns at the moment.