News
Ricky Gervais Net Worth: His Career, Personal Life, Awards & Shows on Netflix
Ricky Gervais Net Worth: His Career, Personal Life, Awards & Shows on Netflix
Ricky Gervais is one of the wealthiest and most successful comedians working today. The multi-awarded comic actor is best known for his role as David Brent in The Office, a TV sitcom he co-created in 2001. He has since lent his talent to films, worked as a voice artist, and even hosted the Golden Globe Awards five times. Known for his acidic humor and incurable skepticism, the comedian was listed in The Observer as one of the funniest performers in British history and was included in Time magazine's Time 100 list of most influential people.
Here's a rundown of the actor's achievements to better understand how this philosophy student became one of the most bankable comedians working today.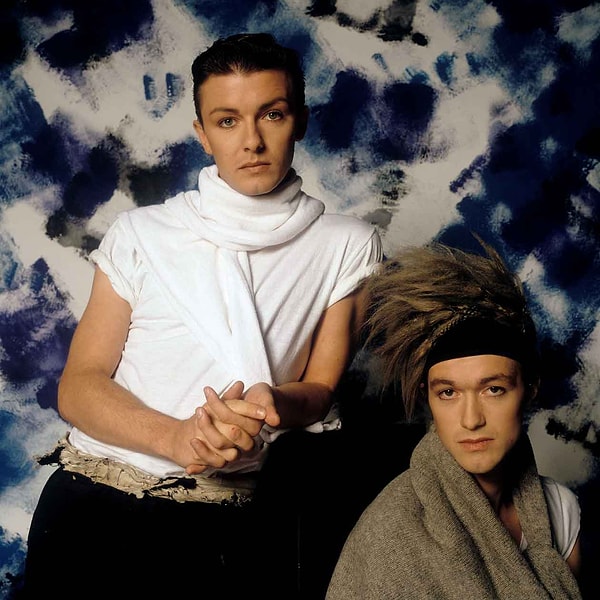 Early Life
Born Ricky Dene Gervais on June 25, 1961, and the youngest of four siblings, he would study philosophy at University College London where he would meet his lifelong partner, Jane Fallon. 
Gervaise would embark on a musical career in 1983 when he met future bandmate Bill Macrae at school. They would name themselves Seona Dancing and were signed by London Records. The new wave duo released two 12" singles before calling it quits.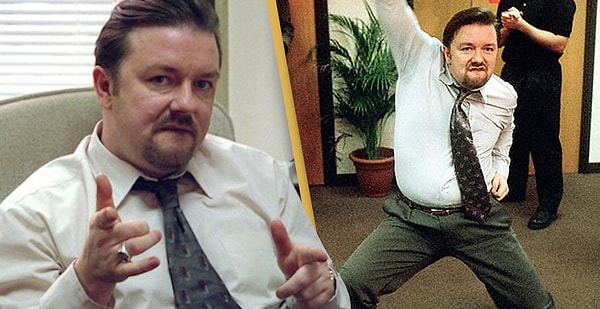 Career Milestones
In 1999, Stephen Merchant created a seven-minute short film for a film school project. It featured a character named David Brent, Gervais' future role in The Office. Gervais and Merchant would be asked to write a pilot script after the short film was shown to high-ranking employees of the BBC. The script was given the green light, and filming for the first episode would begin shortly after.
It took a while for the British public to warm up to the show. Word would soon spread, and it won't be long before network executives realized that there was a clear demand for season 2. The show was remade in the US in 2005, with Merchant and Gervais as producers. It would replicate its UK success in 10 other countries, each with its own version of the hilarious show.
Gervais' success with The Office enabled him to produce his own series, The Ricky Gervais Show. He would go on to produce many others, including the dark-comedy series, After Life.
His awards include:
BAFTA Awards - 7

British Comedy Awards - 5

Primetime Emmy Awards - 2

Rose d'Or - 2

Golden Globe Awards - 3

Writer's Guild of America Awards - 1

Brittania Awards - 1

Broadcasting Guild Awards - 2

Satellite Awards - 1

Television Critics Association Awards - 1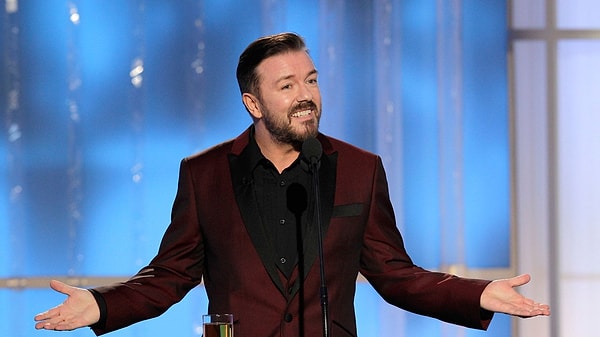 Netflix Fimography
Here's a list of Ricky Gervais' library available on Netflix:
After Life (2019-2022) - A dark comedy-drama written, directed, and produced by Gervais. It follows the story of Tony Johnson (Gervais), a newspaper writer who is doing his best to pick up the pieces of his life after his wife dies of breast cancer. The series lasted three seasons and received mixed reviews

David Brent: Life on the Road (2016) - a 2016 mockumentary starring Gervais as David Brent, a character he played in The Office. The film received a 58% score on Rotten Tomatoes, receiving average reviews.

Derek (2012-2014) - Mostly set in a nursing home, the TV series revolves around 50-year-old Derek Noakes, a socially awkward care worker who likes watching television, game shows, and animals

Escape from Planet Earth (2013) - Computer animated comedy-adventure film directed by Cal Brunker.

Ricky Gervais: Humanity (2018) - Considered Gervais' finest hour in his stand-up career. Topics included social media, Caitlyn Jenner, and his decision not to have children.

Special Correspondents (2016) - Full feature-length movie written, directed by, and starring Ricky Gervais. It stars Eric Bana, Benjamin Bratt, Vera Farmiga, and Kelly Macdonald. The film received poor reviews on Rotten Tomatoes

The Willoughbys (2020) - A computer-animated comedy film based on the book by Lois Lowry. Gervais voices a talking blue tabby cat and narrates the film. It received critical acclaim and Annie Awards nominations, including Best Animated Feature.

Ricky Gervais: SuperNature (2022) - Stand-up special where Gervais rips on religion, the supernatural, and spoiling his cat. No punches are pulled in this one-hour Netflix special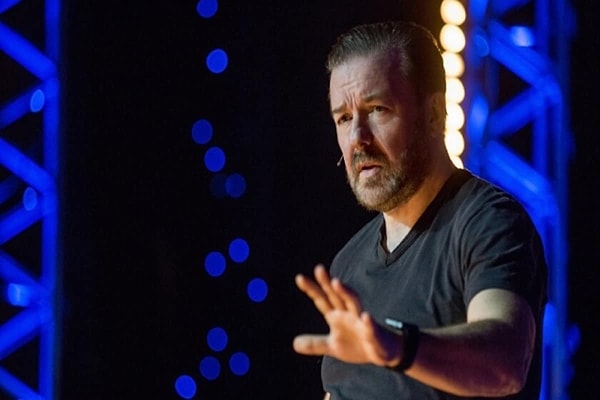 Net Worth
Ricky Gervais earned the vast majority of his wealth as the creator of The Office. The American syndication of the show earned billions of dollars in royalties and fees, becoming one of the most lucrative syndications in history. Ricky Gervais' net worth is $140 million.
Scroll Down for Comments and Reactions