News
Reebok Collaborate With DC Comics for New Sneaker Line
Reebok Collaborate With DC Comics for New Sneaker Line
Sportswear brand Reebok announced on Friday (18th November) a joint collection of footwear and apparel inspired by D.C. Superheroes in collaboration with Warner Brothers.
The Reebok x Warner Brothers family friendly collection will feature the instantly recognisable figures of heroes and villains from across the D.C. franchise world on iconic Reebok footwear.
The cross Atlantic collab between the British Reebok and US based Warner Bros will be available to purchase on the Reebok website as well as online retailers Amazon, Hibbett Sports and Finish Line from the 2nd December onwards.
The D.C. x Reebok collection invites D.C. fans to choose " to choose their side of the battle between good and evil with a range of lifestyle and performance super sneakers."
Characters that have inspired the range of footwear and apparel include Batman, Wonder Woman, Superman as well as Lex Luther, Harley Quinn and The Joker.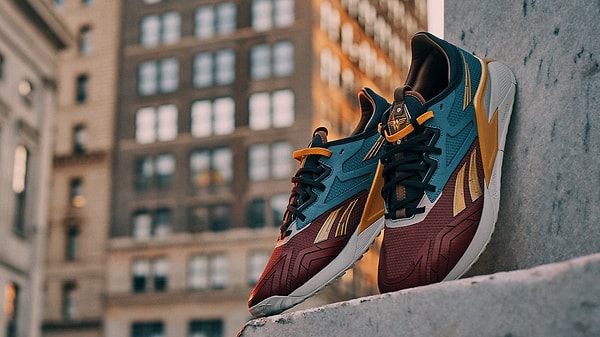 According to a press release from Reebok, " each piece of footwear is crafted utilizing materials that are representative of the instantly recognizable supersuits each individual wears."
Some of Reebok's most iconic shoes will be included in the collection.
Reebok's Shaq Attaq silhouette will be inspired by Superman and come in unisex sizes.
The LX2200 will take inspiration from Batman and feature his iconic emblem while Reebok's Club C 85 meddles with villainy and represents The Joker.
The Nano X2 is influenced by the power of Wonder Woman and the Freestyle Hi shoe is inspired by Harley Quinn.
Reebok's statement says that its Workout Plus trainers bring "Lex Luthor's toxic kryptonite suit to sneakers."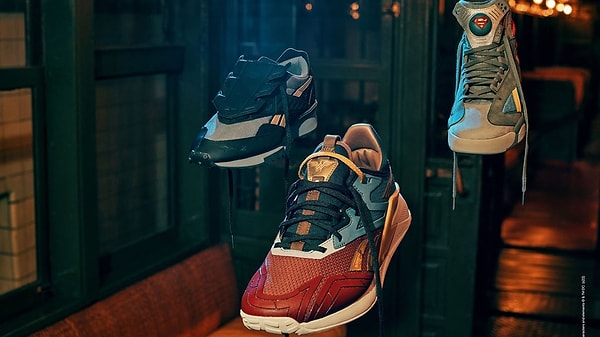 A line of clothing and apparel will be sold alongside the footwear line.
"Paired with the footwear is a line of unisex apparel featuring a collection of graphic t-shirts and hoodies. Each piece incorporates iconic logos from the world of DC and highlights the good vs. evil theme present throughout the collection," the release explains.
The new collection will surely go down a treat with fans of D.C. comics young and old as the holiday season approaches.
Scroll Down for Comments and Reactions