News
Reality Television Dating Show 'Love on the Spectrum U.S.' Premieres On Netflix In May 2022
Reality Television Dating Show 'Love on the Spectrum U.S.' Premieres On Netflix In May 2022
'Love on the Spectrum U.S.' is an Australian reality television show produced for the ABC by Northern Pictures and presently available to stream on ABC iview and Netflix. The new show is an adaptation of the critically popular Australian series Love on the Spectrum.
'Love on the Spectrum' premiered in November 2019 on ABC. It was released on Netflix in additional territories in July 2020. In September 2020, the show was renewed for a second season, which would broadcast on May 18, 2021.
'Love on the Spectrum U.S.' Release Date
'Love on the Spectrum U.S.' will premiere on Netflix on Wednesday, May 18, 2022.
'Love on the Spectrum U.S.' Trailer
Netflix has released the first trailer for their newest reality dating show, which stars a fresh group of people with autism.
The series will showcase a wide collection of individuals, all of whom are yearning for long-term and meaningful partnerships, as evidenced in the show's promo.
Two people on a first date each acknowledge being apprehensive in one part of the film before one of them says to the other, 'I think you are very hot.'
'Seeing with the heart and soul is much more vital, and I believe this is what true love is,' another woman adds.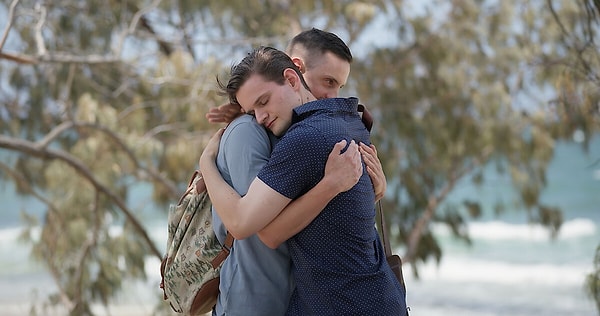 'Love on the Spectrum U.S.' Plot
According to a release from the streaming site, 'Love on the Spectrum U.S.' will follow a group of people in America who have the developmental illness as they 'navigate the world of dating and relationships.'
Viewers will witness the relationship hopefuls scouring internet profiles and conducting research before to dates throughout the season. They'll also get to see the singles go on dates and try to discover their true love.
Enjoying a grassy picnic, drinking beverages by the water, flying kites on the beach, and visiting a medieval fair are just a few of the date ideas.
Are you looking forward to the coming of 'Love on the Spectrum U.S.' on Netflix on May 18th. Let us know your thoughts in the comment section below.
Scroll Down for Comments and Reactions