News
Rarest Captures: 10 Hardest Pokemon To Catch in Scarlet & Violet
Rarest Captures: 10 Hardest Pokemon To Catch in Scarlet & Violet
Pokemon Scarlet & Violet released a ton of new Pokemon for players to find and catch and some can be quite tricky to find and obtain. But, tricky doesn't mean impossible, so let's go and catch 'em all!
Life is more fun when seasoned with difficulty. With that idea, the Pokemon Company brings you a whole new world of adventure and thrilling competition as they introduce the newest mainstream games Pokemon Scarlet and Violet.
In addition to the wide variety of Pokemons inhabiting their regions, Scarlet and Violet have some Pokemon that are quite difficult to catch. Players with a desire to fill out their Pokedex are to face a new wild hunt to capture Pokemon with great strengths and rarity. 
Here are the top 10 hardest pokemon to catch in Scarlet & Violet along with tips on how you can capture them.
Koraidon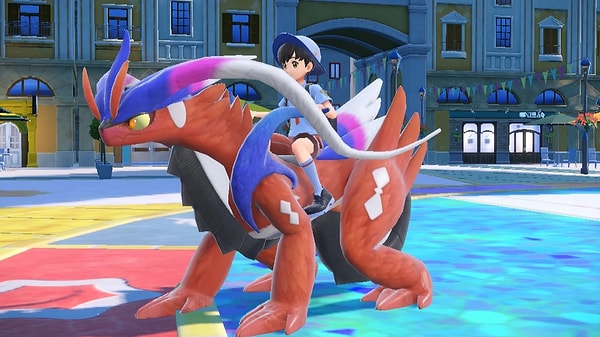 Starting the list off is one of the version-exclusive Pokemon. Koraidon is a Fighting and Dragon Legendary Pokemon known to be a  very rare companion. The main reason is Koraidon's incredible power that gives trainers little to no chance of victory. But, status-inflicting moves and appropriate Pokeball can at least increase the chance of catching it. The pokemon is also designed differently than ordinary Pokemon as it allows players an option to add a battle-mode variation after being used as a traveling companion or have it trade with other exclusive versions and clones.
Miraidon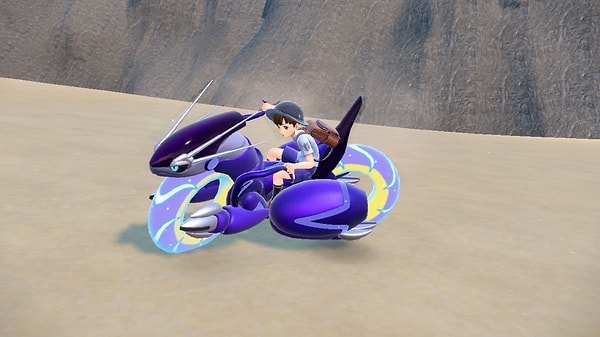 Miraidon is an Electric Dragon-type Pokemon with an outstanding visual design and significance to the story. This legendary Pokemon mirrors similar qualities of  Koraidon which is the reason why it is also included in the list. Players are given limited opportunities to capture this Pokemon making it very difficult to obtain.
Ditto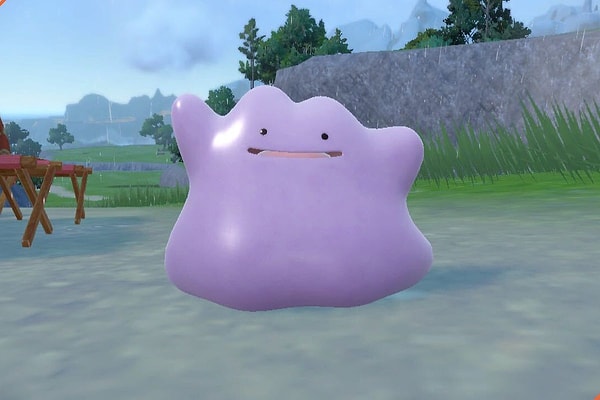 Ditto, the shape-shifting Pokemon has always been a difficult one to capture. The main factor that adds to the challenge of capturing this Pokemon is due to its ability to change its appearance, mimicking other Pokemon's figures, to avoid being captured. It appears randomly at rare moments and will vanish from its appearance. It was often believed that you can only catch this Pokemon by luck for it masters the game of hide and seek. It was either this Pokemon will pick you or you will continue to capture as many lower-level Pokemon until you luckily stumble into one.
Dudunsparce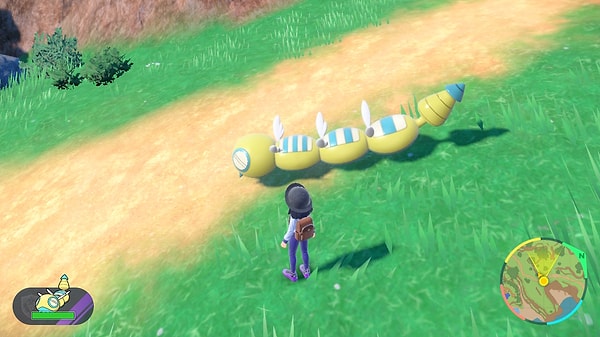 For a time being, the evolution process of Dunsprace has piqued the interest of many players. But, trying to spot this Pokemon in the wild is a more difficult challenge than expected. When Dunsprace evolved, the 3 segment evolution of this Pokemon decreased its catching rate. Although it is not impossible, chances to obtain a 3-segment variation of the character run to 20% max. With no information of the Dudunsprace's whereabouts, this Pokemon remains to be a harder catch than its 2-segment form.
Pseudo-Legendaries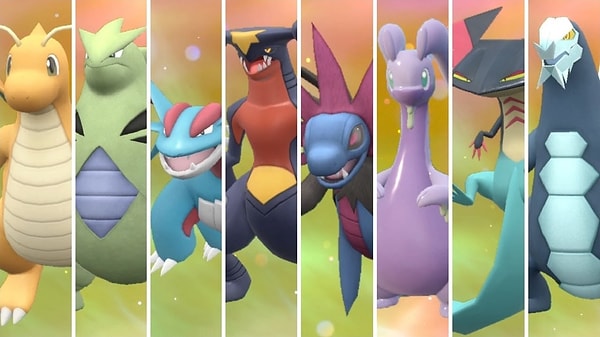 Pseudo-legendary Pokemon are highly desired by gamers, thus it is only natural for these pokemon to possess a low catch rate. These pokemon are highly anticipated because of their base stat total of 600. With that being said, it is very tricky to catch them, especially in their strongest form. But with high risks come great returns which are why many players are hell-bent to catch this formidable Pokemon to make a significant addition to their Pokedex.
Ceruledge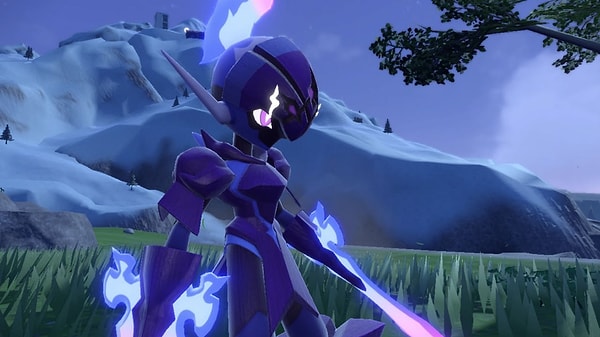 Ceruledge is one of the two Pokemon that was newly revealed for Scarlet and Violet. It comes with an intimate design that catches the interest of the players.  However, this endearing Pokemon sets a different level of difficulty for the players when it comes to catching.  Not only is its pre-evolution, Charcadet, that is hard to obtain but also the items needed for it to evolve are a challenge to find.
Wo-Chien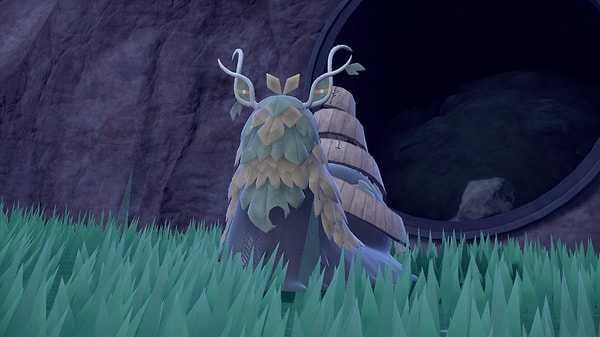 Wo-Chien is a Dark and Grass-type legendary Pokemon that comes with a peculiar design. This Pokemon is a reflection of an ancient snail that prefers to hide along the grasses. Obtaining such legendary Pokemon is not easy. The challenge is to gather 8 different blue stakes in order to reveal a shrine, an item used to spot Wo-Chien, which is an incredibly difficult item to obtain. With the shrine's ability, you can easily identify Wo-Chien and begin a quest to hunt it down, but the capture will never be easy for this being is notoriously known to be a dangerous opponent.
Chien Pao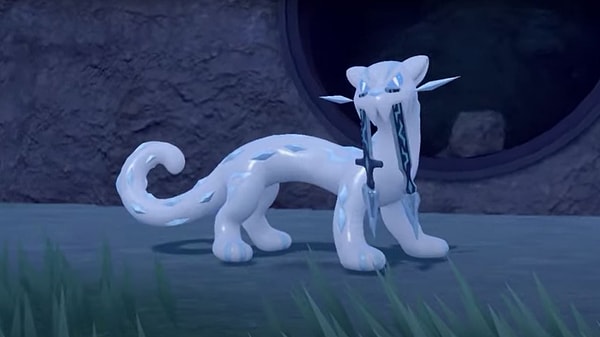 Another mysterious figure that is proven to be hard but is a valuable catch. Chien Pao is a Dark and Ice-type Pokemon with a feature that closely resembles a cat. Similar to Wo-Chien, players must collect 8 different blue stakes to reveal the shine that will help them identify Chien Pao. The ability of this Pokemon is highly desirable but the chance to catch this pokemon is incredibly low.
Ting-Lu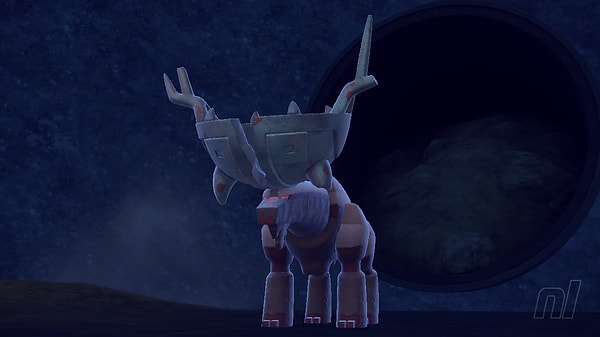 In addition to the series of Dark Pokemon that needed to be unlocked is Ting-Lu, a Ground Type. Ting-Lu's design is visually unusual for it appears as a rocky deer with a container-shaped head. Continuing the setup of the previously mentioned Pokemons, mysterious stakes are needed to catch Ting-Lu. Ting-Lu is a beast opponent, the combination of Dark-type and Ground-type makes it a challenge to catch.
Above all the Ruinous Pokemon mentioned in this list, Chin-Yu is the strongest. The Dark and Fire-type combination made this Pokemon a terrible opponent with endless potential. Players with Chi-Yu on their Pokedex are formidable, but the possibility of catching them is tremendously low. Collecting stakes from across the region are also needed as a primary step of catching Chi-Yu, but it can get frustrating when it comes to confronting this legendary Pokemon.
Now, there you have it! The 10 awesome Pokemon in Scarlet and Violet that are the most difficult to catch! Just bear in mind that not all the time rarity is equal to strength because some of the Pokemons are plainly rare, nothing more, nothing less while others possess incredible strength and abilities. The ability to acquire them mostly runs from strength to pure luck. They might be difficult but are never impossible to catch. So go out there and catch 'em all!
Scroll Down for Comments and Reactions