News
R Kelly Net Worth: A Glimpse After The Controversy
R Kelly Net Worth: A Glimpse After The Controversy
From the early 1990s through the middle of the 2010s, contemporary R&B singer, songwriter, and producer R. Kelly continued Jack Swing's legacy by creating his own blend of soul, funk, hip-hop, and gospel.
Since then, he has pursued his rapping and is now recognized as one of the greatest singers and lyricists of all time, with songs like 'I Believe I Can Fly' and 'Ignition.'
Recently, R. Kelly's new song, which lasts 19 minutes, explains his financial situation. How did he come from the heights of his career to the brink of despair and suicide? Let's take a closer look at the life and career of R Kelly and how his net worth looks right now.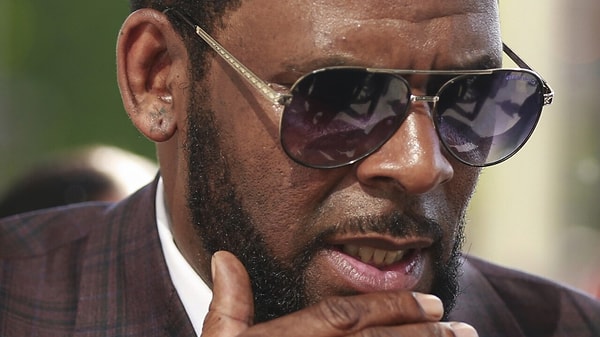 Early and Personal Life
In 1967, R. Kelly was born in the Chicago neighborhood of Hyde Park, at the Chicago Lying-In Hospital with his birth name Robert Sylvester Kelly. He is the third kid in a family of four, including an elder brother, a sister, and a younger brother. His mother, Joanne Kelly, was a skilled singer who brought up her kids in the Baptist church while taking the lead in the choir. It is unknown who Kelly's father is; he has never been present in Kelly's life. His family resided in the Ida B. Wells Homes public housing project in the Bronzeville district of Chicago.
Kelly started singing in the choir at the age of eight. According to Kelly's high school music teacher, Kelly's childhood home was 'bare.' 'One table, two chairs.' 'There was no father there; I knew that, and they had very little.' He stated that when his mother and grandmother weren't around, the women in Kelly's large family acted differently. Kelly was sexually abused by an older female family member from the ages of eight to fourteen. Kelly stated in his 2012 autobiography, 'Soulacoaster,' that he was 'too terrified and ashamed' to tell anyone, which is why he never did.
Upon his engagement at Kenwood Academy, Kelly began to play music on the streets of Chicago. He later performed a Stevie Wonder song there.
 In 1994, R. Kelly reportedly married Aaliyah secretly. Aaliyah was just 15 years old at the moment. The two began dating when she was 13 or 14 years old. while R Kelly's age would have been around 26 at that time. In 1995, the marriage was annulled.
Later, in 1996, he married dancer Andrea Lee; they had three children before divorcing in 2009.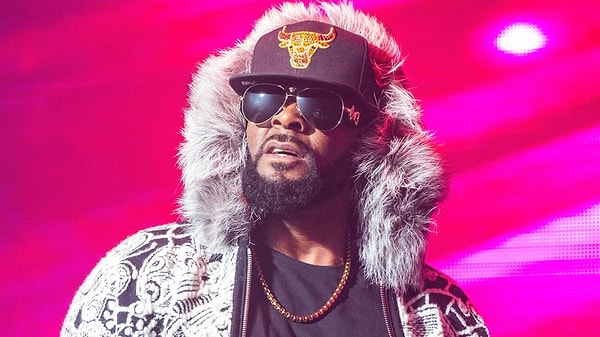 Entering The Music Scene
After years of performing on Chicago's streets, Kelly debuted his singing career in 1991. In 1989, he and his friends founded the band 'MGM' (Musically Gifted Men), which recorded and released their first single, 'Why You Wanna Play With Me.' R. Kelly was one of the artists at Jive Records in 1991. This is where he began his singing career.
After signing an agreement with Jive Records, he released his debut album, Born Into The '90s, the following year. His debut album, which featured the hits 'Slow Dance (Hey Mr. Dj)' and 'Honey Love,' became a huge success.
With Bump N' Grind, he achieved his first No. 1 pop record in 1993. He kept up his 'Prince of Pillowtalk' character even after his mother passed away. He was regarded as the 'king of R&B,' and in 1996 he recorded the superhit single 'I Believe I Can Fly,' which helped him win three Grammys the following year.
Kelly has worked with a number of well-known musicians from throughout the world, including Gladys Knight, Michael Jackson, and Whitney Houston.
Here are a few of Kelly's top chart-topping tracks that he composed for other musicians:
'You Are Not Alone' for Michael Jackson

'Fortunate' for Maxwell

'Bump, Bump, Bump' for B2K

'Stimulate Me' for Destiny's Child

'Life' for K-Ci and JoJo

'Gigolo' for Nick Cannon

'Outrageous' for Britney Spears

'All of the Above' for Beanie Siegel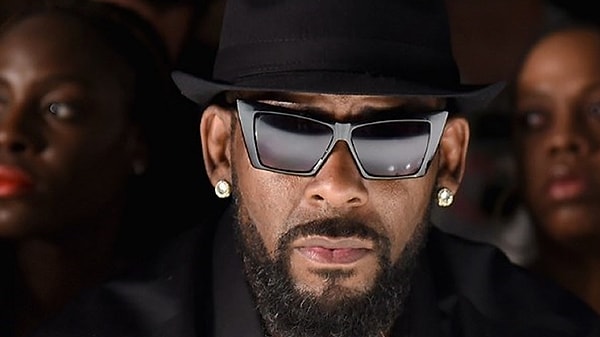 R Kelly's Records Label
In 1999, Kelly and Sean 'Puffy' Combs released the breakthrough song 'Satisfy You,' and two years later, Kelly collaborated with rap legend Jay-Z to produce Fiesta, another top hit.
In 2012, he released 'Write Me Back,' an album that emulated the styles of artists like Marvin Gaye and Teddy Pendergrass.
Significantly, Ten of the Billboard 200, which includes the platinum-certified records 12 Play in 2001, Happy People/U Saved Me in 2002, Chocolate Factory in 2003, and TP-2.com in 1998, R Kelly produced all of the Top Ten singles by Aaliyah and Michael Jackson, including Bump N' Grind, the Grammy-winning song I Believe I Can Fly, and the remixes of Step in the Name of Love and Ignition.
Kelly has worked hard to create new music since that time. He has sold millions of copies of his music and was regarded as the R&B king during the 1990s.
R Kelly's Scandals
Judge Ann Donnelly of the US District Court sentenced R. Kelly to 30 years in prison after considering all of his legal issues. In the 2019 'Surviving R. Kelly' documentary series, several of his victims discussed his misdeeds. According to 50Cent, the rapper publicly acknowledged R. Kelly's treatment of women. For the sake of satisfying his sexual needs, R. Kelly kept an eye on his victims constantly and held them captive.
The musician was also given a five-year probationary term and fined $100,000 for the charges of sex trafficking with minors. Before the new sentencing last year, Kelly was found guilty of racketeering and other offenses.R. Kelly sexually assaulted minors for many years, and there is a video of him confessing to the acts.
R Kelly Net Worth
After multiple lawsuits, controversies, accusations, and even the Surviving R. Kelly series. R. Kelly's net worth is now calculated to be around -$2 million as of October 2022. His net worth has now fully dissipated and he is in huge debt.
Kelly may have even had a fortune that was close to $100 million. R. Kelly was at his best during that time. However, those riches are no longer there. In order to present a strong case for being let out of prison, Kelly mentioned to the judge in April 2020 that he owed over $1.9 million to the IRS alone.
Scroll Down for Comments and Reactions