News
Public Enemy - Still Going Strong, or Behind the Times?
Public Enemy - Still Going Strong, or Behind the Times?
If you know about old-school rap, you know Public Enemy. Their genre-defining album It Takes A Nation Of Millions To Hold Us Back is still regarded as one of the finest albums in any genre, and for hip-hop, it is indispensable. You may be surprised to hear that Public Enemy is still at it, pumping out albums at a typical cycle with four in the 2010s and one in 2020. Understandably, these albums don't live up to their iconic predecessors, but are they still worth listening to? Let's explore what's going on in Public Enemy's most recent album, What You Gonna Do When The Grid Goes Down?.
Chart Performance of Public Enemy's 2020 Record
No Public Enemy album has charted since 2006 on the Billboard 200 chart, but this new album did fine overall, making it to #26 on the US Top Album Sales Chart and getting its singles to reach over a million streams on Spotify.
Singles From This New Album
The main single, "State of the Union (STFU)" immediately shows the viability of its creators, and while they are certainly showing their age here, Chuck D especially has never really lost his touch. His lyrics railing against the then-president of the U.S. are simple but cutting. The other single is not nearly as powerful, but it is interesting for fans and newcomers alike. "Fight The Power: Remix 2020" is essentially a cover of the original classic by the same group, but with original verses from Nas, Rapsody, Black Thought, Jahi, YG, and Chuck D himself. If you are at all turned off by the retreading that Public Enemy is doing on this recent album, it is definitely not for you.
The Verdict on 'What You Gonna Do When The Grid Goes Down?'
Ultimately, your opinion comes down to how much you enjoy the classic Public Enemy sound. Returning fans will either delight in or be put off by the familiarity of the record, while newcomers will either vibe with the old school sound or ignore it. For a new bunch of old-school sounding tracks, it doesn't get much better than Public Enemy, even if they're not quite living up to their revolutionary potential.
Rating: 7/10
★★★★★★★☆☆☆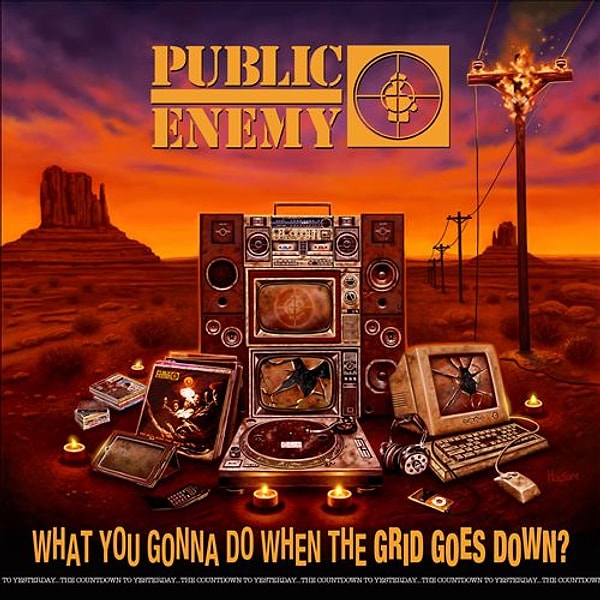 Scroll Down for Comments and Reactions