News
Prime Video's 'The Test' Gets Second Season Premiere Date after Three Year Wait
Prime Video's 'The Test' Gets Second Season Premiere Date after Three Year Wait
If you're a fan of documentary series, then Prime Video should be your next home as the new year 2023 begins. The streaming platform is well prepared to blast the walls with The Test season two, an Australian documentary series from Amazon Studios. 
The Test landed on Amazon Prime Video in March 202 for the first season, comprising eight episodes. Fans can relate the long way of nearly three years to the intensification of the 2020 COVID-19 pandemic that halted the production of many shows and films. 
The show has managed an impressive 8.9 out of 10-star rating on IMDb. Prime Video revealed that the show would launch its second season in early 2023 before coming up with the actual premiere date.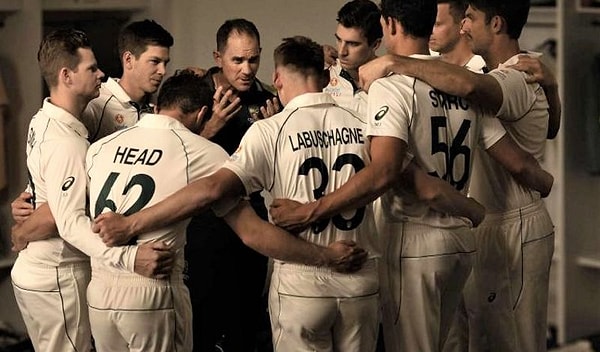 What's 'The Test' Season Two About?
The Test generally centres on an Australian men's cricket team under the leadership of Justin Langer (coach) and Tim Paine (captain) more than a year after the ball-tampering scandal of 2018. 
Season one introduced the team and its management to Prime Video fans with a breakdown of how the scandal happened. 
The upcoming season will see the team striving to become the best while struggling to adapt to the new leadership changes.
'The Test' Season Two Trailer?
Prime Video shared the official trailer for the second season of The Test via its Amazon Prime Video Sport's YouTube Channel nearly two months after unveiling the first look trailer. 
The official trailer offers a deeper understanding of the upcoming season in 2 minutes and 14 seconds. It showcases how Tim Paine stood down as the team's captain, alongside an emotional apologetic note. 
The upcoming season will likely look into who will replace Tim Paine and the head coach Justin Langer.
Who Created 'The Test?
The Test is directed by Sheldon Wynne and Adrian Brown, alongside producers Richard Ostroff and Mish Armstrong. 
The show is a co-creation of Cricket Australia, Whooshka Media, and Amazon Studios Productions Companies.
Who Casts 'The Test' Season Two?
The upcoming season will show several faces from its predecessor, including Tim Paine, David Warner, Justin Langer, Steve Smith, Aaron Finch, Steve Smith, Nathan Lyon, Usman Khawaja, Scott Boland, and Cpt. Pat Cummins. 
The cast list is quite broad since the season will also offer a glimpse into the behind-the-scenes of the team's workings.
When Will 'The Test' Season Two Premiere?
The second season of The Test launches exclusively on Prime Video on Friday, January 13, 2023, with four amazing episodes.
Scroll Down for Comments and Reactions