Prime Video's 'The Outlaws' Season Two: Plot, Cast & Premiere Date
The Outlaws is headed to Prime Video for its second season. The first installment, which launched in 2021, won the BBC's most fantastic comedy and has already received 11 million times plus streams on BBC. 
Now the second season is here, and we've provided you with everything you need to know before it officially lands.
What's 'The Outlaws' Season Two About
Its first installment made it with an 81% audience score on Rotten Tomatoes and a 7.7 out of 10-star rating on IMDb. With such scores, the series got a renewal for season two. 
The series follows a crew of outlaws from various backgrounds who were pushed together to finish a community service sentence. As they aim to rebuild themselves, one of them was dragged into a dangerous world of planned crime.
This season resumes from where the first one left off, with the outlaws still serving their jail terms but suddenly discovering the criminal underworld isn't finished with them yet- not even close. They must rely on each other while working with unlikely friends to amend their sins- but will they manage this without giving out their souls?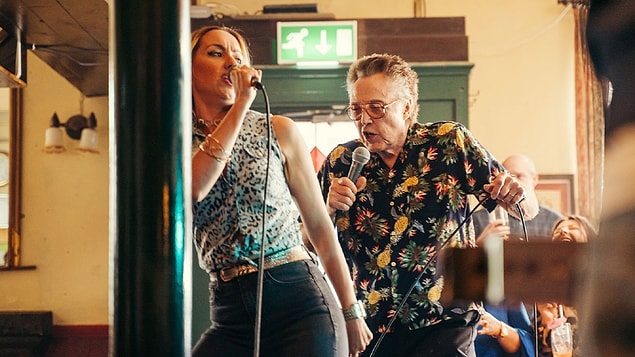 Who is Behind 'The Outlaws' Season Two
The series is a Four Eyes and Big Talk production from co-creators Elgin James and Stephen Merchant. They also serve as the writer, director, and chief producer alongside Big Talk's Matthew Justice, Kenton Allen, and Luke Alkin.
The series is a co-production of Amazon Prime Video and BBC One, with BBC Studios handling the global distribution.
'The Outlaws' Season Two Cast
The whole squad is back for the second season, including Clare Perkins (Myrna), Darren Boyd (John), Eleanor Tomlinson (Lady Gabby), Gamba Cole (Ben), Rhianne Barreto (Rani), Christopher Walken (Frank), and Stephen Merchant (Greg). Also returning for this season is the outlaws' supervisor Dane, played by Jessica Gunning.
Release Date and Trailer
The Outlaws season two arrives on our screens on Friday, August 5th, exclusively on Prime Video with all six episodes. The streamer recently released an official trailer on its YouTube Channel for more storylines about The Outlaws season two.
Through its primary Twitter page, Prime Video expressed its excitement for the upcoming series in a statement, "The Outlaws is officially out, and we are eager for you to watch it." 
We promise to keep you in the know about any developments made to the series. You cannot afford to miss this one.