News
Prime Video's 'Hunters' Season Two Acquires Premiere Date After Two Year Wait
Prime Video's 'Hunters' Season Two Acquires Premiere Date After Two Year Wait
The long wait is over as Amazon Prime Video announces the upcoming second season of its conspiracy thriller and periodic crime drama, Hunters. The show launched on the streamer in February 2020 for the first ten-episode season.
It attracted 7.2 out of 10 stars on IMDb, scores which may have triggered Prime Video to renew the show for a second and last season six months later. 
There hasn't been a straightforward reason why the second season has been delayed. Maybe it's one of those projects whose production was significantly impacted by the spread of the COVID-19 pandemic.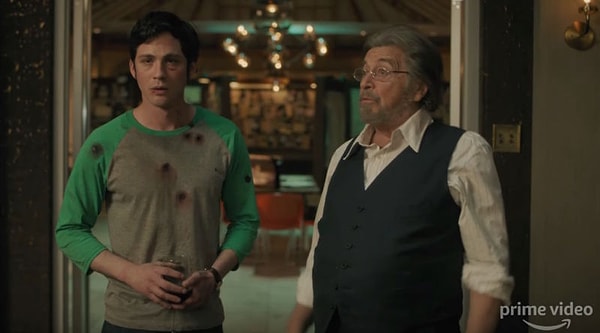 What's the Plot for 'Hunters' Season Two?
Hunters revolves around a diverse crew of Nazi hunters from 1977 New York City, who discovered the plans of several escaped Nazi officers to make a strong opponent (Fourth Reich in the United States. While the show extracted its characters from some of the actual Nazi hunters of years ago, none is meant to represent any of the ancient hunters particularly. 
The second season crew seeks to murder Hilter, thought to be hiding in South America, for fueling the Fourth Reich against the Nazi hunters with the help of his wife, the Colonel. Who will win the brutal battle? Let's find out when the season officially launches.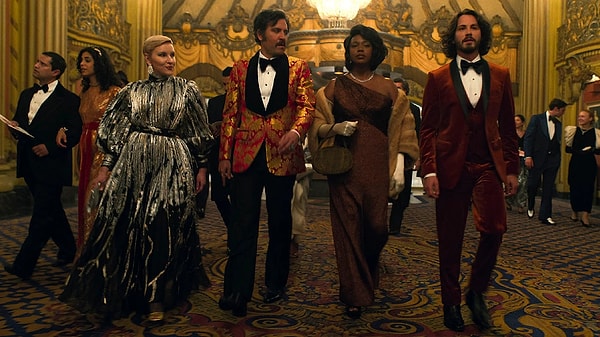 Has Prime Video Shared the Official Trailer for 'Hunters' Season Two?
As of December 30, 2022, we have the official teaser from Prime Video Canada concerning the upcoming season of Hunters. 
Although not so comprehensive, the teaser looks at what the season will showcase, alongside a caption, "When it comes to revenge, they're the chosen ones. "
Who Created 'Hunters'?
Several movie and show experts joined hands for the success of Prime Video's Hunters, including David Weil as the creator and co-chief producer, alongside Mark Bianculli, Glenn Kessler, Kris Baucom, and Jerry Kupfer as the show's producers.
Hunters is chiefly produced by Weil, David J. Rosen, Jordan Peele, Nikki Toscano, Alfonso G-Rejon, Nelson McCormick, Jenna Santoianni, David Ellender, and Tom Lesinski. 
The show is a co-production of Amazon Studios, Sonar Entertainment, Monkeypaw Productions, Black Mass Productions, Governor's Court, and Big Indie.
Who Stars in 'Hunters' Season Two?
The main characters are Logan Lerma (Jonah Heidelbaum), Josh Radnor (Lonny Flash), Lena Olin (Eva Braun, the Colonel), Tiffany Boone (Roxy Jones), Kate Mulvany (Sister Harriet), and Carol Kane (Mindy Markowitz). 
Others include Greg Austin (Travis Leich), Jerrika Hinton (Millie Morris, FBI Agent), and Louis Ozawa (Joe Mizushima).
When Will 'Hunters' Season Two Premiere?
Season two of Hunters launches on Prime Video on Friday, January 13, 2023, with eight episodes.
Scroll Down for Comments and Reactions