Prime Video's 'Cosmic Love' Season One: Plot Summary, Cast, Release Date & Trailer
For the longest time, we've been striving to find love in shows since the likes of 1965's The Dating Game to The Bachelor, without much yield. 
Amazon Prime Video has brought, Cosmic Love, a show that's above all dating shows, by utilizing cosmos's compatibility test to evaluate how much singles are desperate for a relationship. 
Other Prime Video reality dating shows of such strength are Forever Summer: Hamptons and The One That Got Away. 
Trailer
Their romantic adventure happens at a retreat conducted by a mystical guide, the Astro Chamber. They interact, match, date, choose, and eventually settle the most significant life decision- to marry or not. 
Amazon Studios' Vernon Sander said, "We're happy to bring new entertaining programming that recognizes love and connections in all forms. Through the past astrology and relationships, Cosmic Love offers viewers fresh and unique takes on finding the right match."
'Cosmic Love' Showrunners and Cast
Cosmic Love is a Hudsun Media and Amazon Studios production with Jess Castro of American Idol and Love Island as the chief producer and showrunner. The Toy Box and House of DVF's Michael Rourke, Barbershop Medicine and The Bachelor franchise's Hashim Williams, Nathan Coyle, and American Ninja Warrior's Viki Cacciatore also chief produce the series. 
Tali and Ophira Edut (The Astro Twins) are the series' astrologers guiding the singles throughout the instalment through the mystical Astro Chamber played by Cree Summer. The series also stars other characters, each representing an astrological element: Connor impersonates air, Maria as earth, Phoebe as fire, and Noel as water.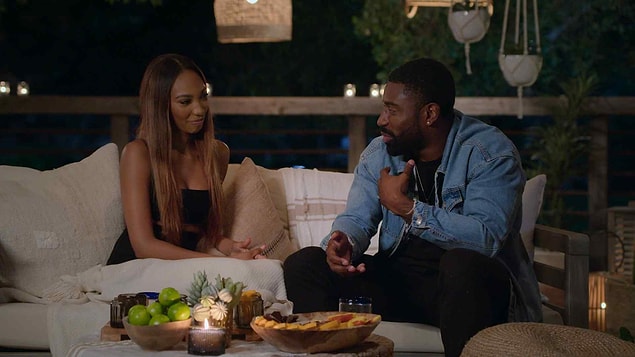 'Cosmic Love' Release Date
Cosmic Love will land on Friday, August 12th, exclusively on Prime Video, with all ten episodes available for streaming internationally. The streamer has also unveiled the official trailer for more descriptions through its primary YouTube Channel. 
For Prime Video Twitter-fanatics, the streamer has a 1-minute, 34-second trailer under the statement, "You manifested, we responded". It's goodies for everyone here at Prime Video!